Comics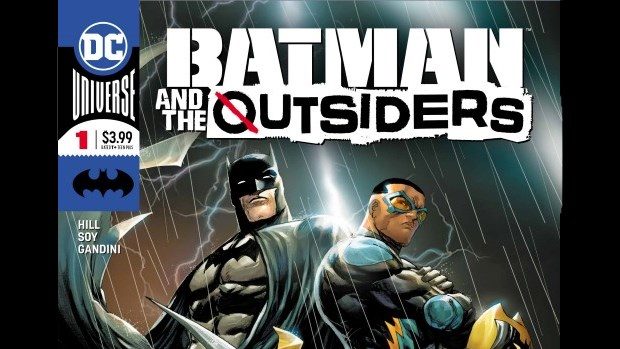 Published on May 24th, 2019 | by Chris O'Connor
Batman and the Outsiders #1 Comic Review
Summary: An intriguing story that delves deeper into Batman's psyche as well as the Outsiders.
Batman is arguably my favourite comic character… I think part of that is because he is a human… but a human who has honed himself to near superhuman skills. But being human he is also subject to the failings of humans and his character can be his strength and his weakness. Sticking to his own moral code isn't normally an issue… but when Batman needs tasks done that may be a little more morally questionable, he can call on the most moral man he knows Jefferson Pierce (a.k.a. Black Lightning) and his team.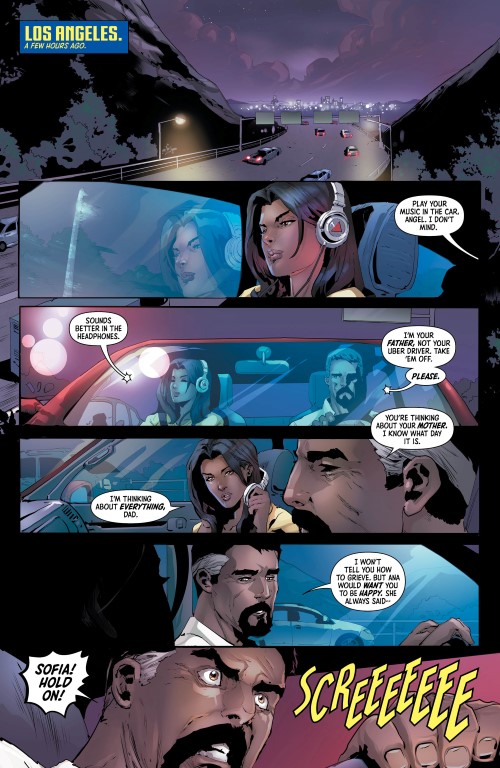 Writing
When dealing with established characters you have the safety net of knowing them… having material to draw on… but you also have the challenge of taking the character somewhere they haven't been before. Bryan Hill manages to delve into Batman's inner workings whilst not really having him feature directly much at all. The interplay between the Outsiders here raises interesting questions about Batman and the way he does things. It creates tension and intrigue.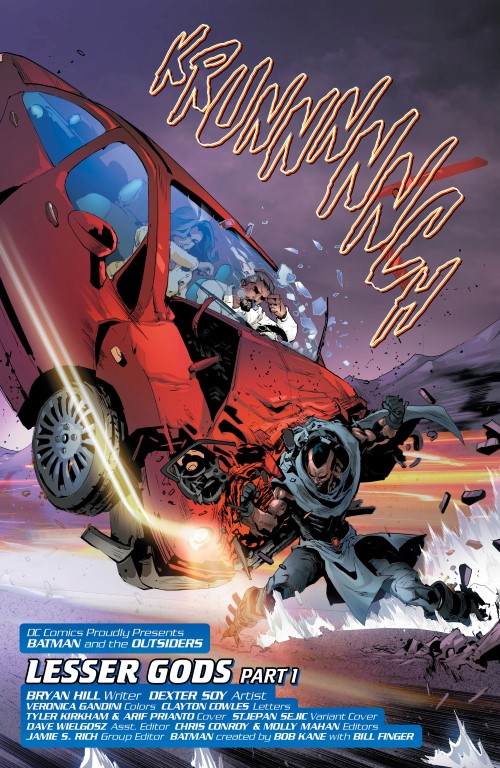 Artwork
Dexter Soy fills these pages with excitement and action. From classic heroic poses to lovely choices of angles to really show off the drama of the scenes. Combined with the fabulous colouring that really makes the lights and explosions pop off the page and it's hard for your eyes not to feel like they are getting a very hearty feast here.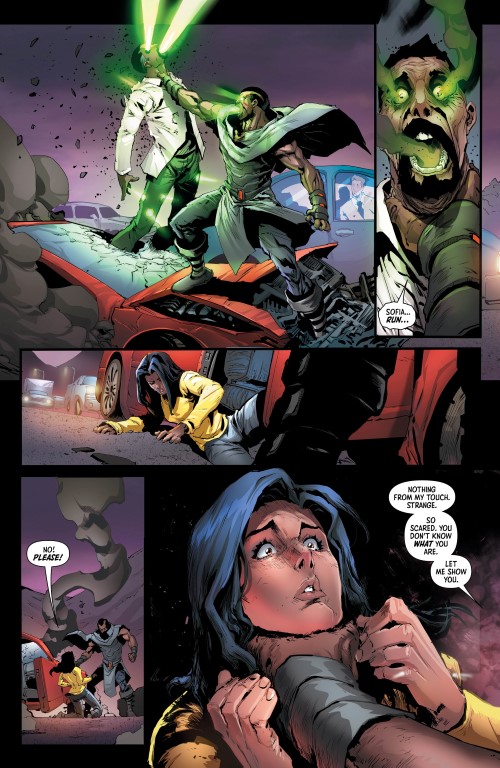 Final Thoughts
Exploring the dynamics Batman has with other heroes is inherently interesting. Famously working predominantly alone… you could argue Batman doesn't play well with others and has been known to use others for his own advantage without seeming to show much concern for what happens to others. Batman and the Outsiders #1 looks set to jump head first into what happens when Batman's motives don't strictly sit well with those he is working with. An intriguing start to what promises to be a thrilling story.
Publisher:DC Comics
Writer: Bryan Hill
Artist: Dexter Soy
Cover Artist: Tyler Kirkham
Genre: Action, Adventure
Format: 32pgs, FC, Ongoing
Release Date: 8th May, 2019