Comics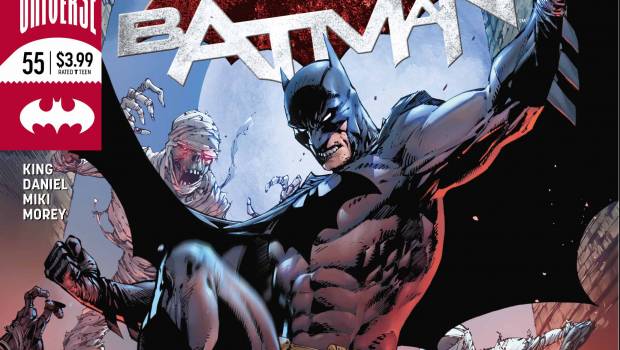 Published on September 21st, 2018 | by Jeremy Carr
Batman #55 Review
Summary: A mystery man comes to Gotham to stir up trouble for Batman.
Tom King starts his next story arc with Batman #55 titled Beast of Burden. I was a little concerned with where this story could go as I haven't really been a fan of King's work here recently. With some very lackluster story and some weak art, Batman issues just really haven't excited me like they have in the past. This issue, however, was a nice change from what I have read recently. I still don't think it's been on the same level as Detective Comics has been recently; they've really been killing it on that series, but this was a great start to a story that really grabbed my attention.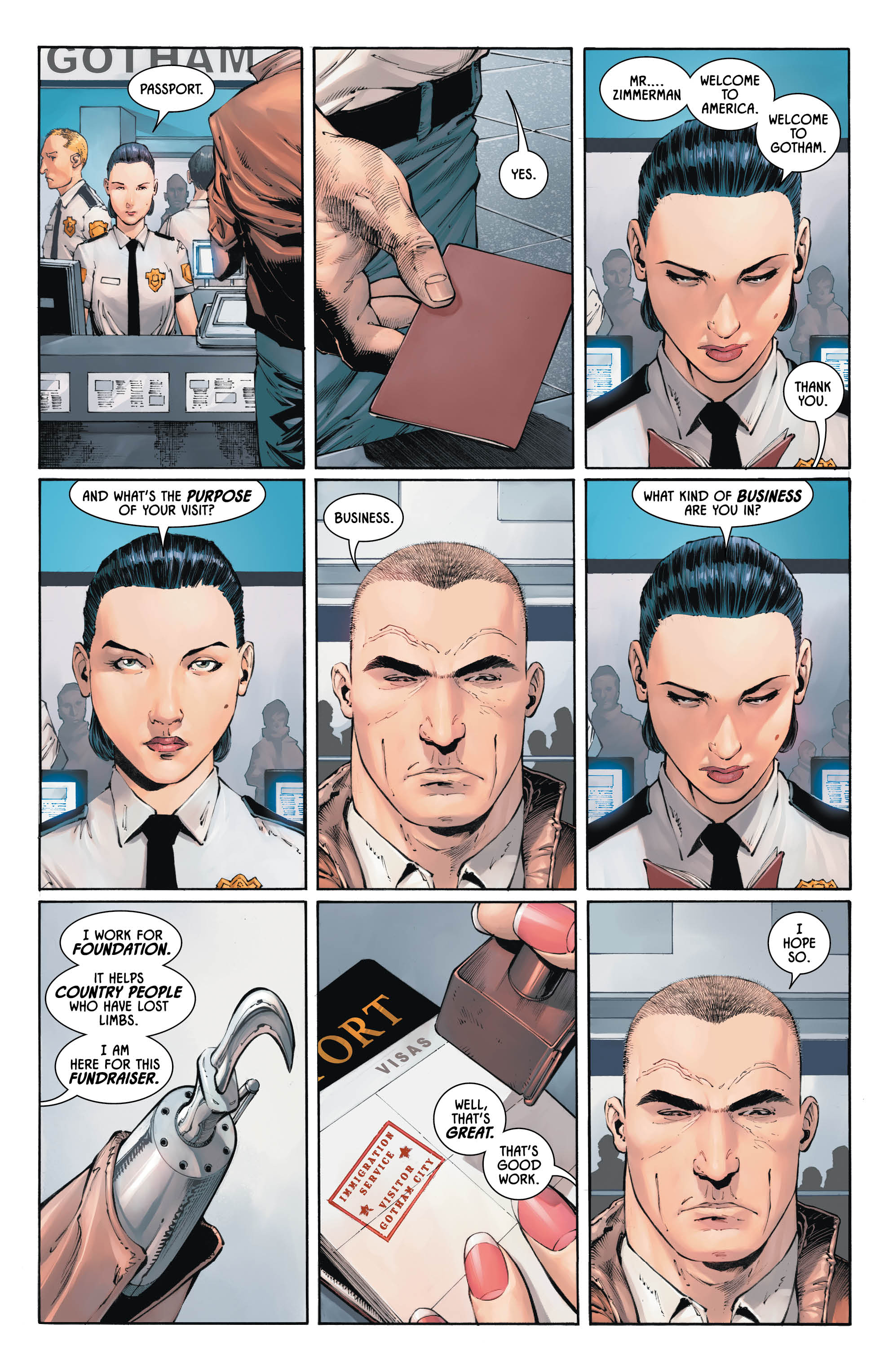 This issue continues to keep Nightwing around trying to cheer up Batman while out on patrol. The two do this while Nightwing fills their night with awful yet funny puns to try and get Batman to lighten up. I really enjoyed this part of the story; it shows a deep concern from Dick's part about his longtime mentor. This pretty much sums up their part of this story; however the story also tells another side that's unbeknownst to our heroes will be the key to the rest of this arc.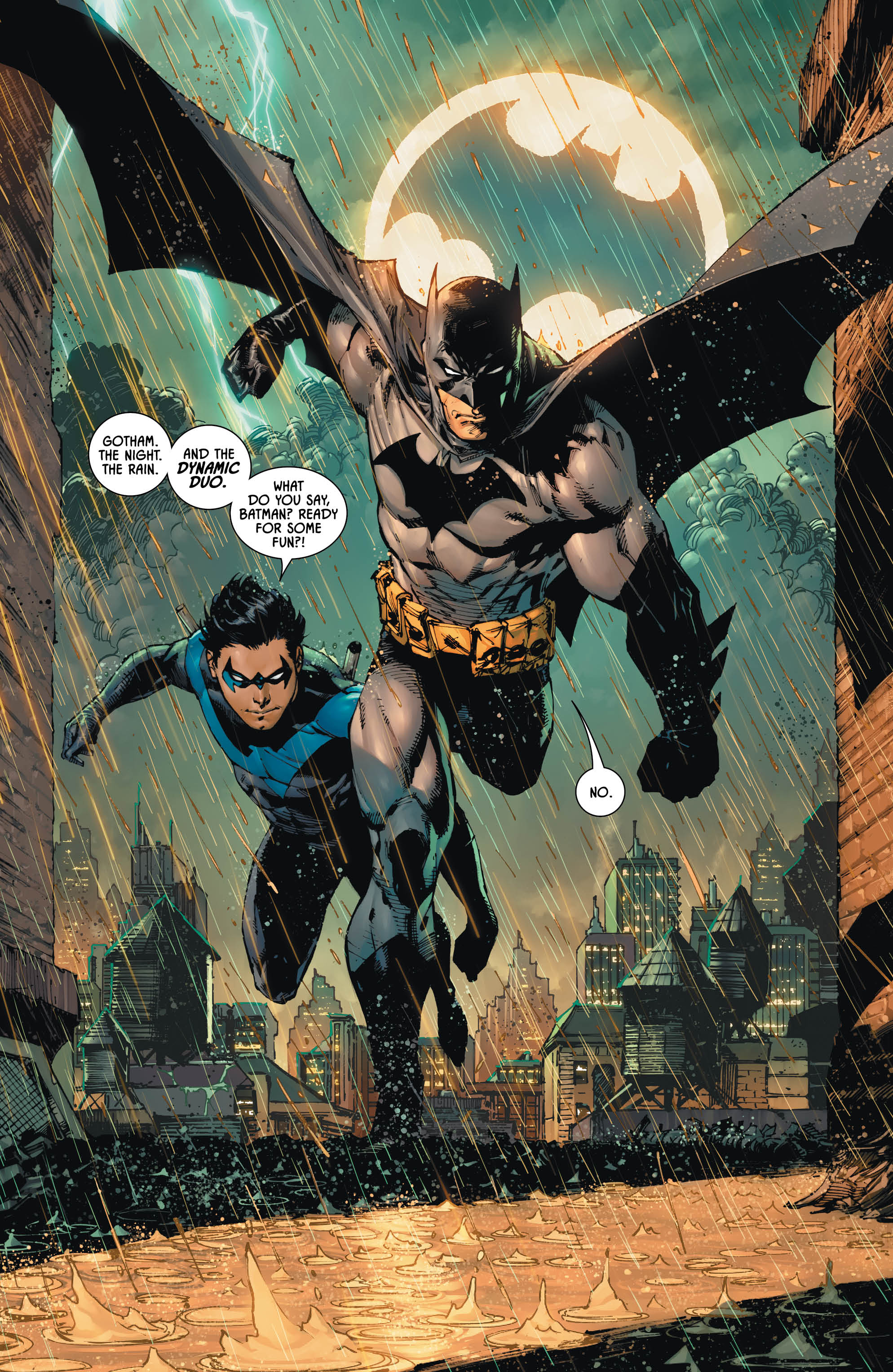 The second story being told in this issue starts with a nameless man coming off a plane into Gotham City. He gives the TSA agent some lame story as to why he is in Gotham, and then proceeds to his hotel. Now this story is cutting back a forth to the Batman and Nightwing story as well, but these little bits you get from the nameless character keeps you intrigued. It isn't until the later part of the issue that you start to piece together why he is in town when he illegally purchases a rifle from some shady gun store. I cannot give too much away but I'll be honest it's the first time I've been surprised in a Batman comic in a while. It is absolutely worth a read and I look forward to where King plans to taking this story.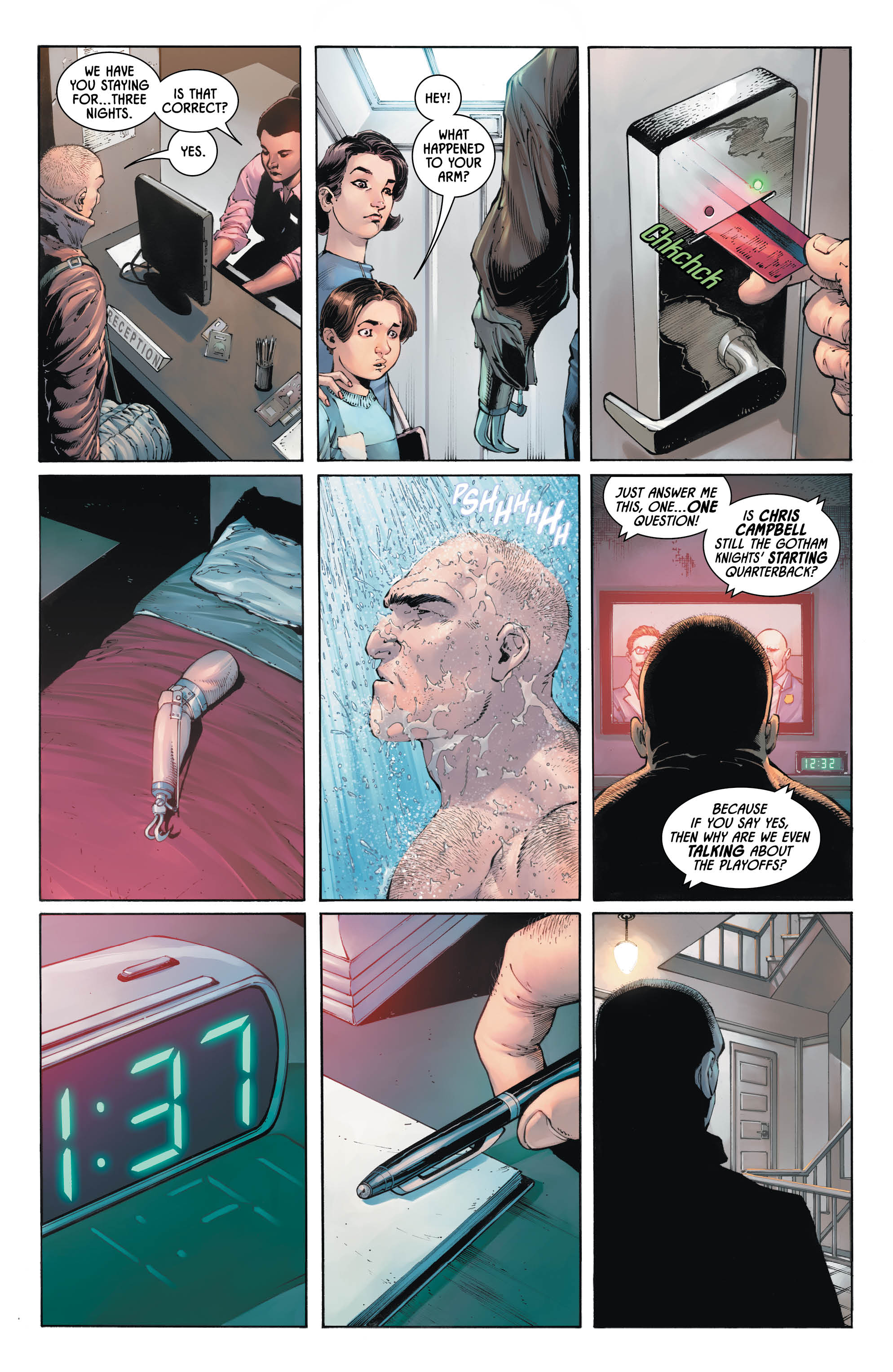 The art in this issue has been leaps and bounds better than what we've seen out of this series as of late. The Cold Days arc just wasn't my cup of tea, no offense to those who enjoy Weeks' work. This issue just really drew me in and I enjoyed every page. I was pleasantly surprised by this issue, though King has let me down before. He can be brilliant or just downright awful. I refuse to let myself get too excited yet, but I can take this issue as King on his good days. So I'm giving this issue 4 stars out of 5. It's a good start to getting back on track to some actual Batman story telling.