Comics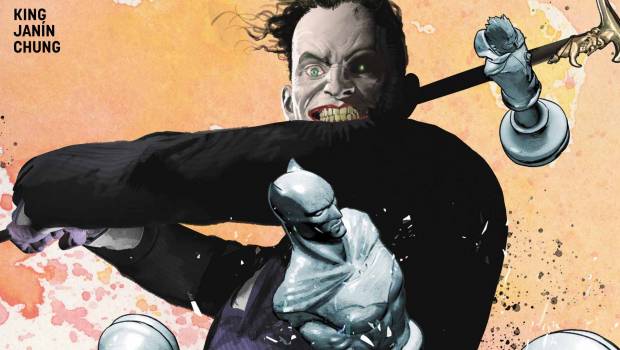 Published on June 9th, 2018 | by Jeremy Carr
BATMAN #48 REVIEW
Summary: The Joker has an important question for Batman.
If you listen closely in the DC Universe you can almost hear the soft chimes of wedding bells in the distance. The ever approaching wedding of Bruce Wayne and Selina Kyle gets closer with each passing issue and with Batman #48 Tom King really starts to amp up the wedding fever. I can honestly say, in my opinion, this is the wedding of the year in my book. Royal wedding what? Henry and Murtle, who? Merkle? Who cares because this year it's about Bat and Cat and I cannot wait to see how this all unfolds. So now we start our descent into madness with this Joker driven story, The Best Man.
Now I usually try to remain spoiler free when I review and I talk about the story in the issue, so this part will be brief because it all takes place in a church and honestly it would give away too much to explain. What I can tell you is that it starts with a man on his knees praying; off to the side you can hear the screams of other people followed by loud bangs. The Joker has caught wind of the Batman's wedding and he has one simple question to ask the Bat. I'll leave that spoiler free, but for the Joker to get Batman's attention he decides to go to churches and kill everyone there! Absolutely sadistic and everything you would expect from the Joker. This issue is absolutely wonderful as the Joker literally rambles on for almost the entire issue and it's an absolute treat! If you are a Joker fan, this is an issue for you.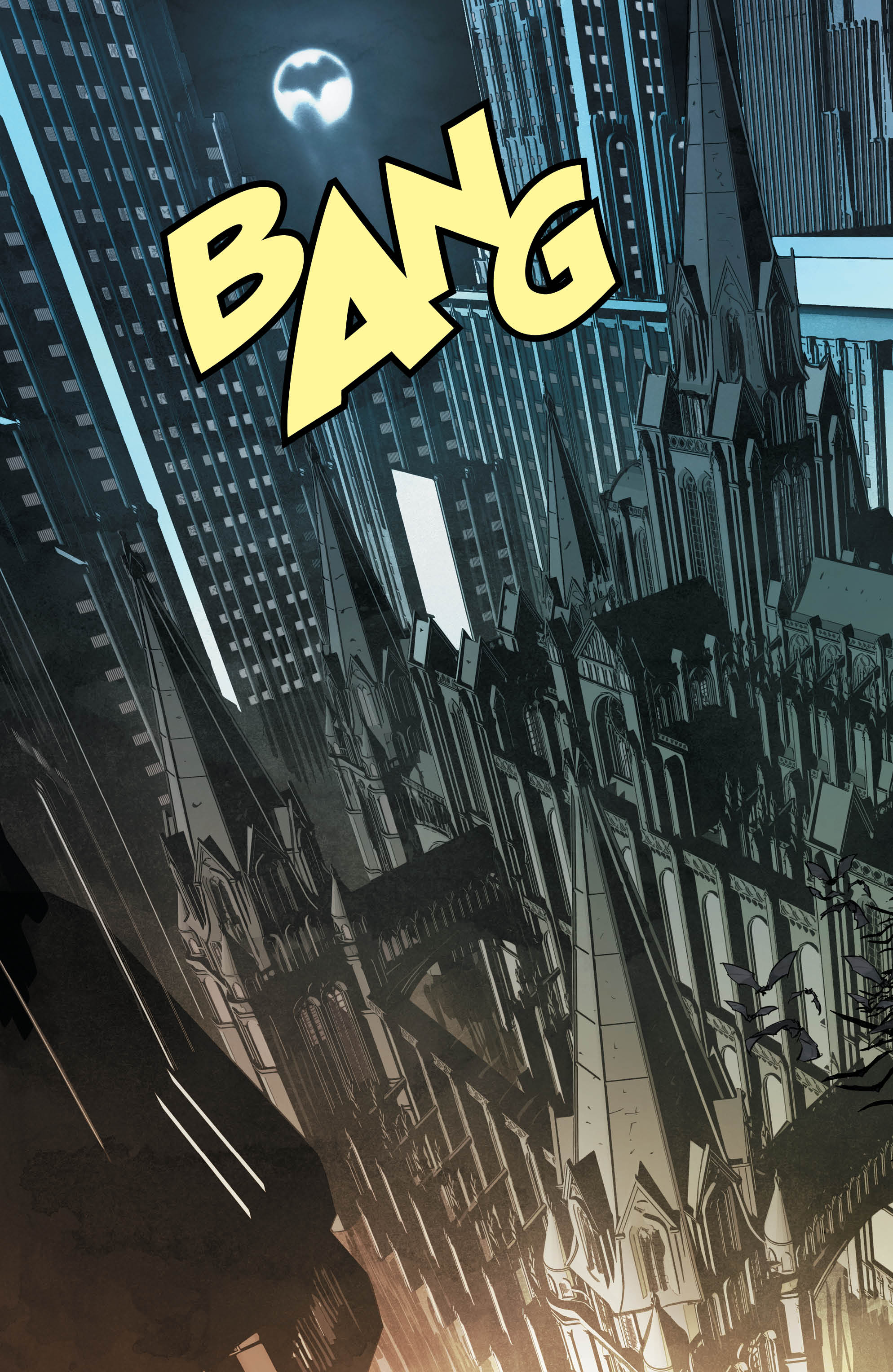 This issue is very beautifully done and though there isn't much that moves the wedding story along, it was a fun read. The art is beautiful, the Joker's mad ramblings are top notch and Batman is well… Batman. I mean, he only says one word in this issue and I'm okay with that. As for the Joker, the art team truly amazed me with how well they managed to show in great detail all the emotions he goes through in these pages. Hats off to the art team on this one.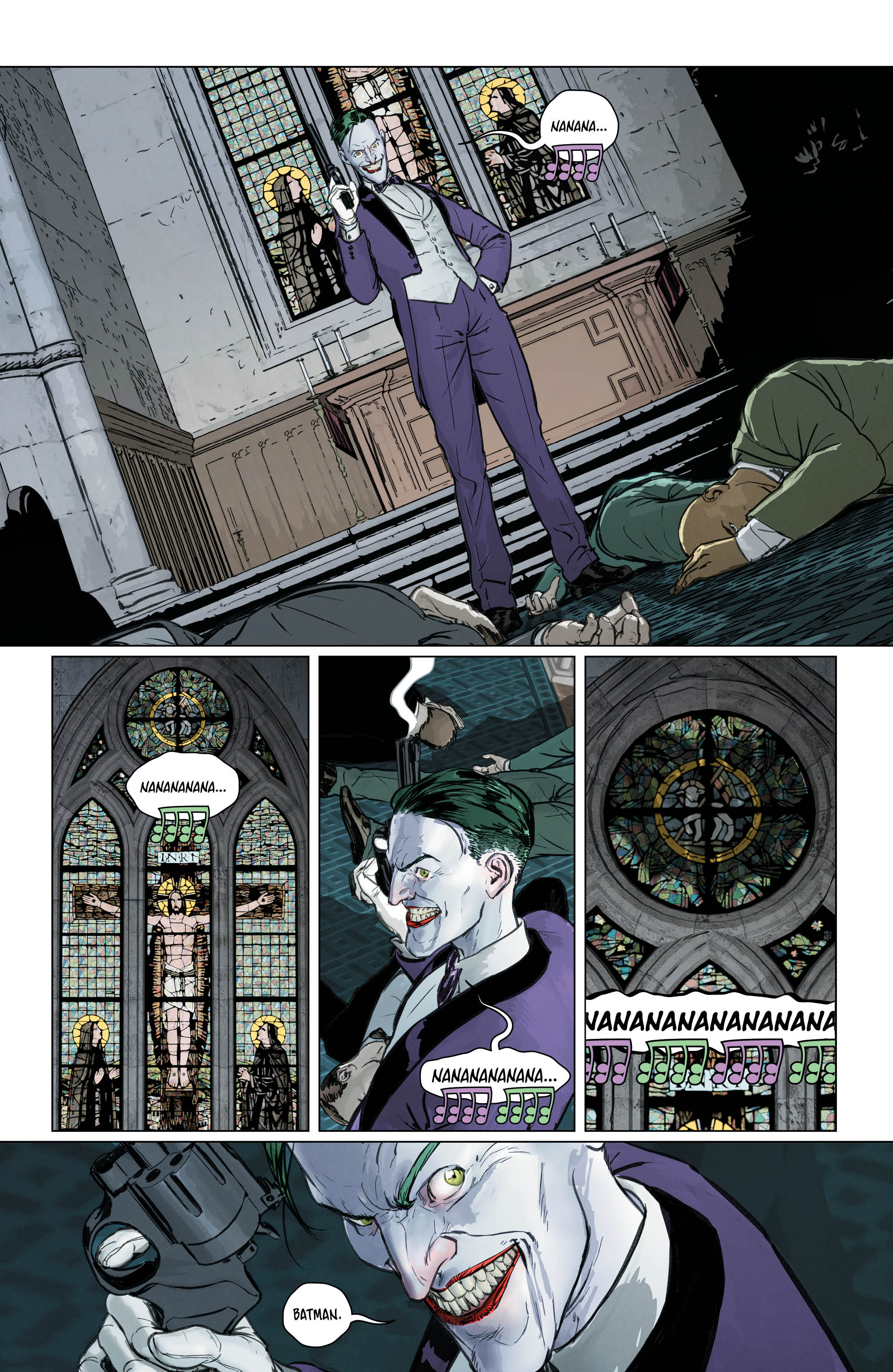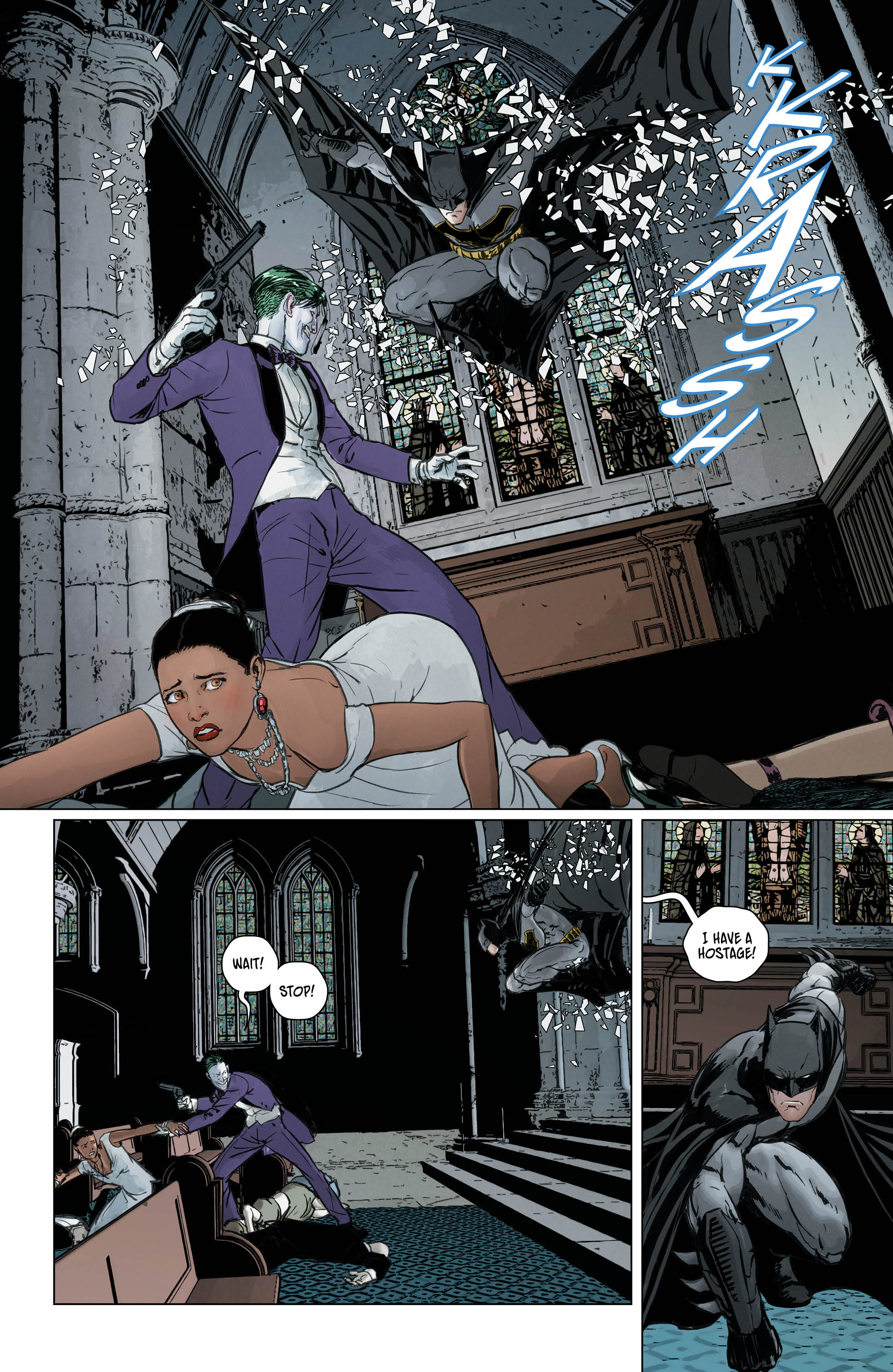 This review is pretty short and to the point because as I said before it would be a spoiler and unfair to you reading this review for me to give too much away. This is a must read if you a fan of the Joker or Batman. This story arc has really grabbed my interest and I look forward to part 2. This issue gets 4.5 stars from me, so go pick up this issue and enjoy the ride.
---
COMIC DETAILS
CREATIVE TEAM: Tom King, Mike Janin and June Chung
PUBLISHER: DC
PUBLICATION DATE: June 6, 2018
REVIEWER: Jeremy Carr