Games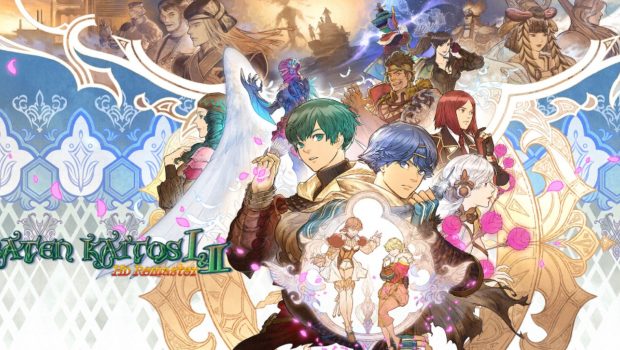 Published on February 11th, 2023 | by Adrian Gunning
BATEN KAITOS RETURNS TO NINTENDO SWITCH WITH BATEN KAITOS I & II™ HD REMASTER
Video game publisher and developer Bandai Namco Europe S.A.S. announced today BATEN KAITOS™ I & II HD REMASTER, the return of the Nintendo GameCube classic franchise, coming to Nintendo Switch in High Definition in 2023.
Watch the announcement trailer here: https://youtu.be/KtZgpBO-v74
Players will have the opportunity to discover or rediscover the emotional journeys of the BATEN KAITOS series, which features distinct card-based RPG systems that allow for split-second decisions that edge participants closer to victory. Players will take the role of a Guardian Spirit, guiding each game's protagonist and their companions through their journey.
BATEN KAITOS™: ETERNAL WINGS AND THE LOST OCEAN tells the story of Kalas, who, while seeking revenge for the death of his brother and grandfather meets Xelha as both get embarked on a journey to defeat the Alfard Empire.
BATEN KAITOS™ ORIGINS, which is releasing for the first time in Europe, takes place 20 years before the events of the first game. Sagi, a spiriter that has a connection with Guardian Spirits is part of the Dark Service, an elite unit of Alfard Empire. He sets on a journey to clear his name after being framed and unveil the secrets of the empire.
For more information on BATEN KAITOS I & II HD REMASTER and other products from Bandai Namco Europe please visit: www.bandainamcoent.eu. Join the conversation on Twitter at: https://twitter.com/BandaiNamcoEU