Games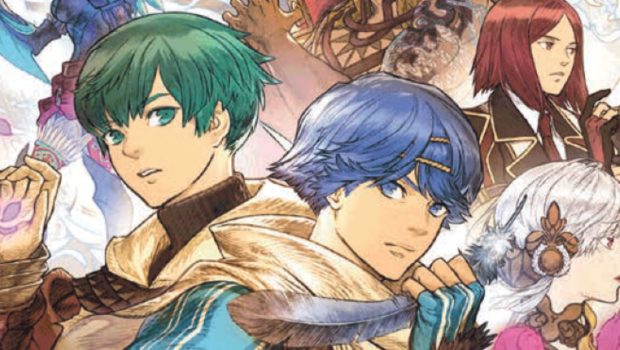 Published on June 20th, 2023 | by Adrian Gunning
BATEN KAITOS I & II™ HD REMASTER is coming to Nintendo Switch on September 15th, 2023
This late summer, reshuffle the cards with the return of BATEN KAITOS™: ETERNAL WINGS AND THE LOST OCEAN and BATEN KAITOS™ ORIGINS, the iconic Nintendo GameCube card-based RPG games, coming in High Definition to Nintendo Switch, on Friday, September 15th, 2023!
BATEN KAITOS I & II™ HD REMASTER will allow both original players and newcomers to again discover the endearing and emotional journey that awaits them in both Eternal Wings and the Lost Ocean, and Origins. In the first story, follow Kalas in his quest for revenge for the death of his loved ones, and then dive deeper into the secrets of the Alfard Empire alongside Sagi in the sequel.
BATEN KAITOS I & II HD REMASTER introduces new features such as encounters-off, auto-battle, skip cutscenes, and auto-save to make this remaster even more accessible to new players. Overall, the game and battle speed can be increased up to 300%. And in order to slay your enemies even faster, you can now use "Instant KO" and win the battle in a single attack. In times when rest is needed, enable the function "No Encounter" to avoid battles on your way. BATEN KAITOS I & II™ HD REMASTER also comes with other several system settings to support game progression!
Become a Guardian Spirit and learn about the fate of Kalas and Sagi in this new trailer: https://youtu.be/XEkG6FDxlHI
For more information on BATEN KAITOS I & II HD REMASTER and other products from Bandai Namco Europe please visit: www.bandainamcoent.eu. Join the conversation on Twitter at: https://twitter.com/BandaiNamcoEU