Films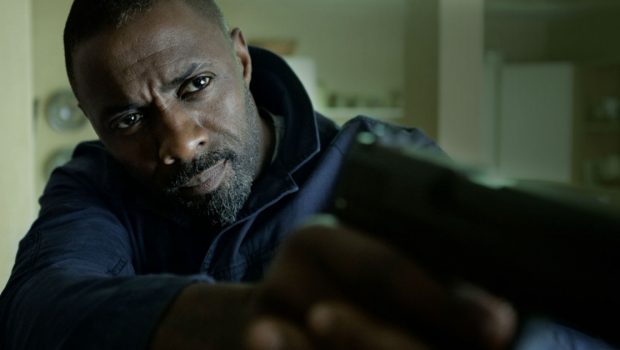 Published on May 9th, 2016 | by Admin
Bastille Day – Film Review
Reviewed by Conor Bromhead on the 28th of April 2016
StudioCanal presents a film by James Watkins
Produced by: Bard Dorros, Fabrice Gianfermi, Steve Golin, David Kanter, Philippe Rousselet
Starring:  Idris Elba, Richard Madden, Charlotte Le Bon, Jose Garcia, Kelly Reilly
Written by: Andrew Baldwin
Cinematography:  Tim Maurice-Jones
Music by: Alex Heffes
Edited by: Jon Harris
Running Time: 92 mins
Rating: TBA
Release Date: the 12th of May 2016
Bastille Day is the French national holiday that commemorates the Storming of the Bastille. Although the film's namesake is the French equivalent of America's Independence Day, we aren't getting a Parisian alien invasion for the film version; rather, Bastille Day is paced like a lite instalment of the Bourne franchise, quickly flitting through various set-pieces with grounded, authentic action. It's even penned by Andrew Baldwin, writer of one of the upcoming Bourne films.
The plot opens on the eve of Bastille Day and follows Michael Mason, who is played by Richard Madden of Game of Thrones fame. "Always running from something, usually himself", Michael is a roguish pickpocket stalking the streets of Paris. He's the best in the game and gets more than he bargained for upon stealing a bag containing a terrorist bomb. Swept up into a Paris-wide terror plot, Michael is taken under the wing of Sean Briar, played by Idris Elba, an ex-military intelligence agent who doesn't play by the rules. Utilising Michael's pilfering prowess and Briar's military action hero status, it's a race against the clock until the next attack.
The setup may sound like a run-of-the mill action film, which is what Bastille Day is. The plot plods along in a procedural and predictable fashion, tenuously set against a backdrop of current European political tensions. False-flag induced conflict between Nationalist and Antifa factions are used as plot devices without delving too deeply into the political—a wise move as this light action film would likely buckle under more complexity. Even more tenuous though is the understanding and inclusion of modern technology. All the bad guys need to do is mutter "release the hashtags" to instantly spawn an angry left-wing mob wherever they want. Lines such as this result in unintentional hilarity.
While Bastille Day has the usual stock of action quips and witty banter, these intentionally cheesy moments fall flat. Instead, it is the unintentional hammy moments and lines that will draw a laugh if any. There is little to fault with the two lead performances of Mason and Elba, who are both British actors playing American characters. Mason's execution of the pickpocketing scenes favour genuine sleight of hand over camera trickery; he looks like an actual master as he snakes through the streets. Even though the role is far from his greatest, Elba gives an expectedly sound performance. As talk swirls of him possibly being in line for playing the next Bond, Bastille Day further cements that he has the chops for action if nothing else. The other performances in the film aren't given a chance to stand out.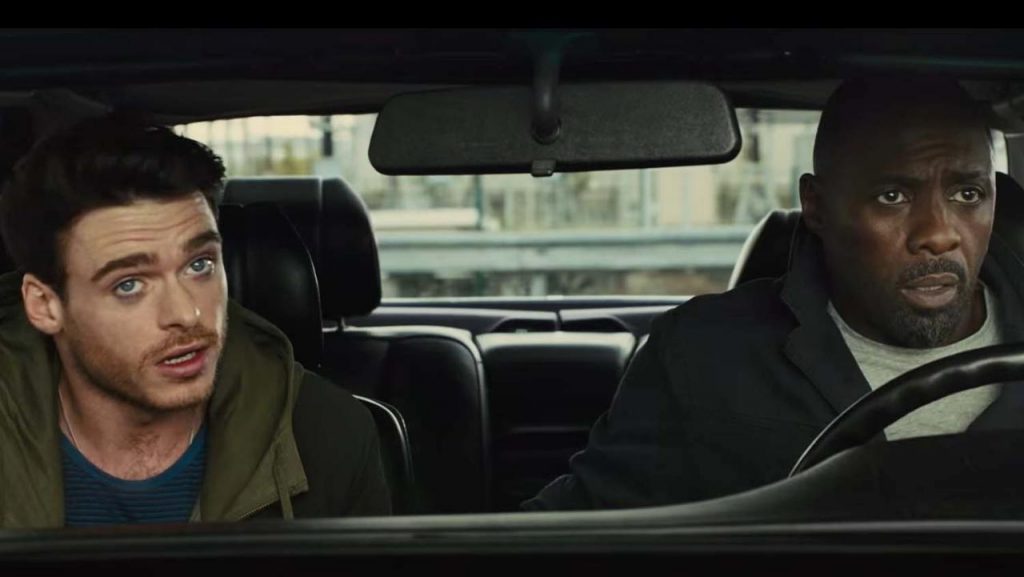 When it comes to action, all of the fights and shoot-outs have a solid and practical oomph behind them. An extended rooftop chase sequence delivers some thrilling action. More action sequences would have improved the film over the focus on the hit-and-miss rapport between the leads and contrivances of the terror plot. Even so, Bastille Day maintains a brisk pace and doesn't overstay it's welcome, becoming a very watchable but unremarkable action film.
Summary: Bastille Day is a standard yet solid action affair, with unintentionally hammy moments outshine intentionally cheesy ones.