Games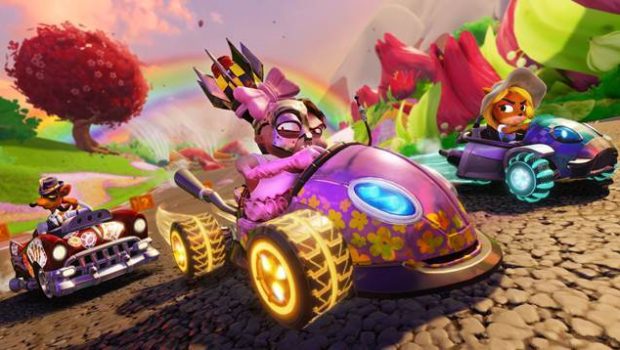 Published on May 10th, 2019 | by Admin
Basic Bandicoots Beware – Customisation Coming to Crash Team Racing Nitro-Fueled
For the first time, Crash Team Racing fans will have the opportunity to customise their karts and characters in Crash™ Team Racing Nitro-Fueled!
Revealed today in a tricked-out trailer HERE, Crash Team Racing Nitro-Fueled will offer players a variety of ways to mix and match kart bodies, wheels, paint jobs, stickers, and even add decals to karts.  Now fans – both new and those who first fell in love with the '90s classic — can create a sweet looking ride!  What's more, karts from Crash Tag Team Racing will be available in the new game.
In addition to the ability to customise karts, Crash Team Racing Nitro-Fueled will also let players customise their racers. Yes, lead developer Beenox is adding N. sane character skins to the remastered game. This will allow players to adorn their characters with a zany sense of swag and personality – Boo-ya! Also new to the CTR experience are unique podium animations available to certain skins making celebrating victories even more amazing. And if that wasn't enough, characters from Crash Nitro Kart will be available in the new game.
Players will earn customisation items by playing through the Adventure Mode and also by collecting in-game Wumpa Coins to swag out their kart and characters in the game's Pit Stop area. What's morecharacter stats, just as you remember are returning and will include Beginner, Intermediate and Advanced classes. So, whether you are a first-time racer, or a pro eager to put your skills to the test again, the wait is almost over!
Crash Team Racing Nitro-Fueled launches June 21, 2019.