Films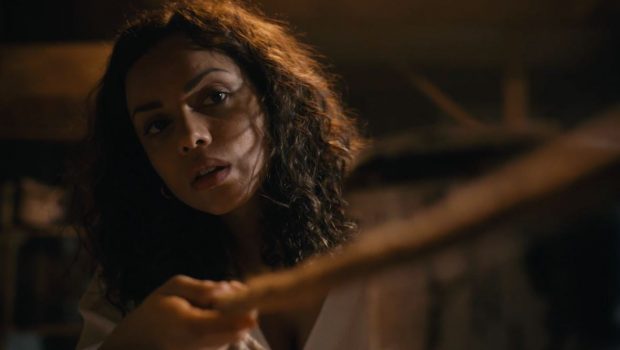 Published on October 22nd, 2022 | by Harris Dang
Barbarian – Film Review
Reviewed by Harris Dang on the 21st October 2022
20th Century Studios presents a film by Zach Cregger
Produced by Arnon Milchan, Roy Lee, Raphael Margules, J.D. Lifshitz
Starring Georgina Campbell, Bill Skarsgard, and Justin Long
Running Time: 107 minutes
Rating: MA15+
Release Date: the 20th of October 2022
Barbarian tells the story of Tess Marshall (Georgina Campbell), a young woman who has booked a remote house in Detroit via an air BNB application. She arrives at the house late at night and is shocked to discover that another tenant, Keith (Bill Skarsgard), has already occupied it. With a heavy storm outside and no other hotel vacancies due to a large business conference, Tess has no choice but to stay with Keith until morning. With so many red flags popping up in her mind during her stay, she soon discovers that there is more to the house than just an unwanted guest.
Barbarian is the sophomore effort from filmmaker Zach Cregger, who is best known for being in a comedy troupe Whitest Kids U' Know (2007). Considering his comedy background and his enthusiasm on tackling the horror genre, Barbarian sounds like it could stand out from the pack. A sleeper hit in every sense of the term, Barbarian marks the horror surprise of 2022. It is powered by a devious sense of humour and an assured and refreshing sense of filmmaking.
The synopsis for Barbarian sounds simple and vague for a feature-length feature. However, the ambiguity is present for a reason as the film is best enjoyed and savoured when viewed with as little prior knowledge as possible. While that may spell something unfortunate in terms of replay value, Cregger is smart enough to know that the journey through character is more satisfying than the journey through plot. It also helps that Cregger aims for a more reservedly excruciating approach to scaring his audience. Instead of aiming for an assaultive experience, such as numerous jump scares, acting histrionics, and a loud musical score, Cregger aims for sustained tension held through long takes and dark humour revolving around taboo issues and character decisions that inform the narrative.
To keep things vague for the review, Barbarian is told through three distinct acts, with different viewpoints. In its taut runtime, Cregger manages to explore themes of accommodation, media scrutiny, gender bias, government corruption, toxic male privilege, motherhood, and many more all through genre means. Thanks to its numerous viewpoints, we have horror stories that can be seen through how a woman would experience her story and how a man (in this specific case, a white man) would experience his story. The filmmaking choices from editor Joe Murphy and cinematographer Zach Kuperstein include changes in aspect ratio, camera placement from stationery camera to handheld camera movement, and visuals to signify the passage of time. These techniques ensure the storytelling is refreshingly bold and keep audiences intrigued as well as thrilled.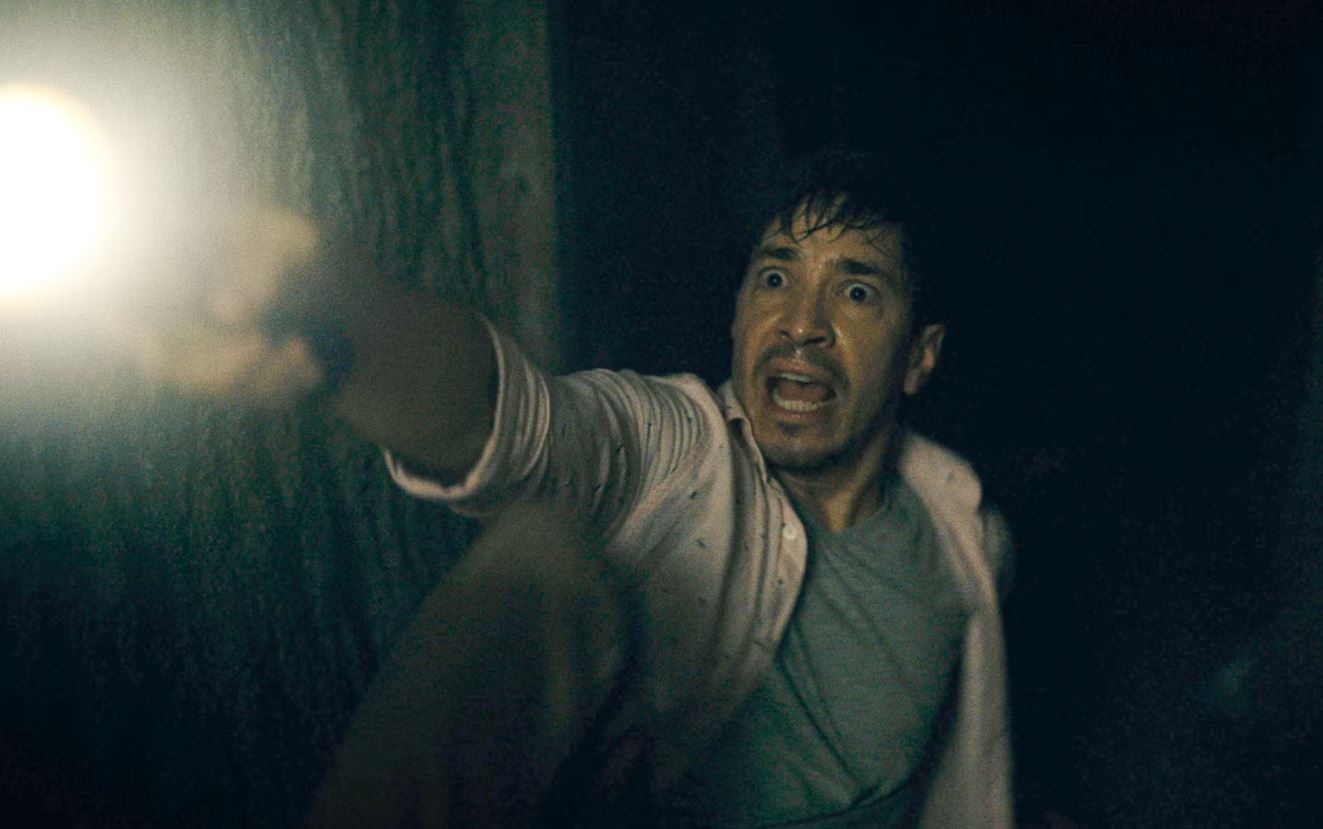 The actors certainly hold up their end of the bargain in terms of believability and retain their humanity as an enigma. Campbell is compelling and headstrong as Tess, as she manages to dive into the role with the requisite physicality through the action as well as bringing life and empathy to inform the motivations and emotions of her character arc. Bill Skarsgard provides an enjoyably and wilfully obscure performance as Keith as his awkwardness of his character can be seen as amiable or creepy. Justin Long is third-billed in Barbarian and his substantial role is best kept as a mystery in the film. That said, Long subverts his affable charisma and dives into surprising depths that makes his return to horror very welcome.
Overall, Barbarian is a sterling example in the horror genre that manages to confound, shock, and provoke like the best of its peers. Highly recommended.
Summary: Barbarian marks the horror surprise of 2022. It is powered by a devious sense of humour and an assured and refreshing sense of filmmaking.