Films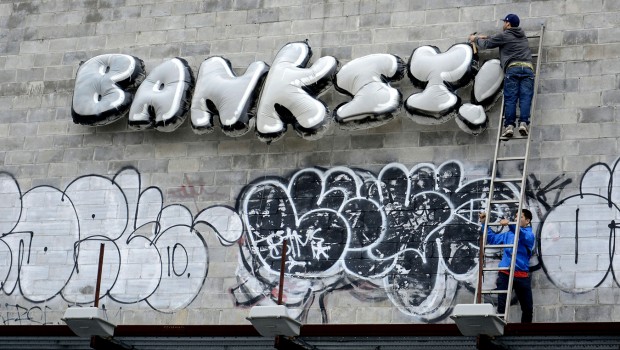 Published on April 23rd, 2015 | by Damien Straker
Banksy Does New York – Film Review
Reviewed by Damien Straker on April 23rd, 2015
Madman presents a film by Chris Moukarbel
Rating: M
Running Time: 80 minutes
Release Date: April 23rd, 2015
A lot of Banksy Does New York, a new HBO documentary, wasn't filmed by its director Chris Moukarbel. Instead, the footage in this film about the mysterious and anonymous artist Banksy is crowd sourced from the Internet. This means the film we're watching is composed of mobile phone and handheld camera footage, in between some animation, which was archived and then shared with the filmmaker, who edited the footage together. Whether intentionally by design or not, the form of the movie is complicit with some of the central questions about the ownership of art. Who owns a piece of art when the original author is no longer in possession of the piece and who has the rights to the work? The question of ownership and authorial imprint is also encompassed in the mysterious artist Banksy himself. Banksy is described by the film as having found a way to be anonymous in a time when it's impossible to be anonymous. In an interview with the director, it's noted no one even knows the gender of Banksy. It is commonly assumed Banky is a man, but he could be female or even an organisation of people.
As an artist, Banksy's gimmick is leaving his artworks on the side of buildings for people to find. Some of these images are gag jokes or puns, like an image of a dog urinating on a fire hydrogen with the caption "You complete me". But other pieces are larger, more tangible pieces of art like a sphinx sculpture. Some of the pieces are hilarious and I laughed seeing a truck drive around the city with stuffed animal faces coming out of the sides to highlight animal cruelty, or a Grim Reaper riding around in a dodge 'em car and a live performance piece where a worker polishes the giant red boot of a Ronald McDonald statue. Banky's work is deliberately comic but also highly political too, particularly when he references broad social issues or specific conflicts like the War on Terror. His method for signposting the location of his work is also modern and unique. He uses social media outlets to leave clues for his fanbase, who then pursue them.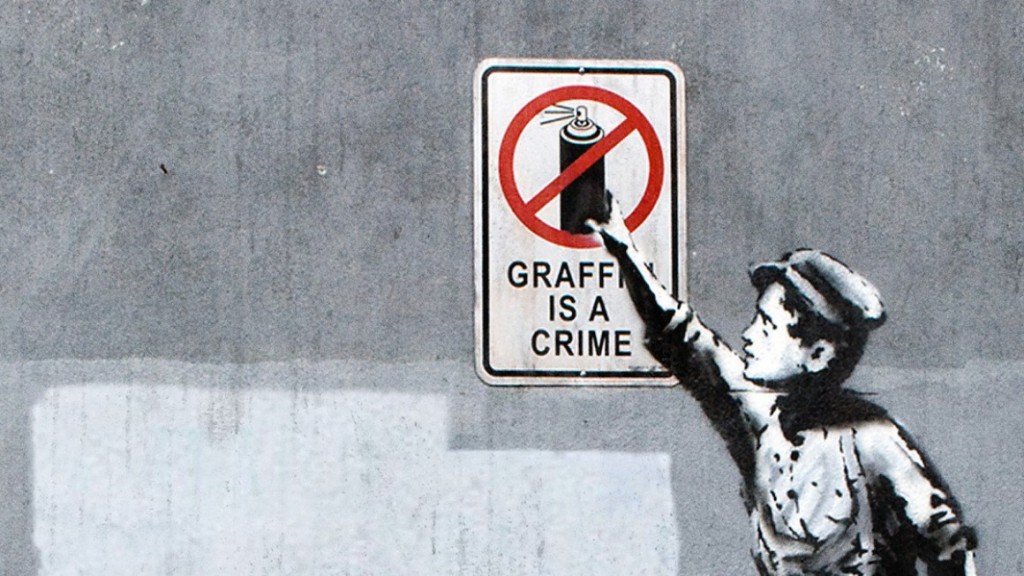 The premise of the documentary stems from Banksy's use of social media. His fanbase view the clues he leaves online to trace the location of the works. Over one month, totally 31 days, Banksy released one artwork a day around New York for people to find. The artworks were pursued by people who were called Banksy Hunters, who dedicate their time to reading his clues and finding the works across the city. These people say they are motivated by participation because it becomes a part of the artwork and further highlights the question of ownership. Through its daily, episodic structure and by shifting between these Hunters and other collectors and fans of the artist, it feels like the reasons for their attachment are only skin deep about their attachment to the creator. They're fans and they feel a part of the art but is there a deeper reason at work?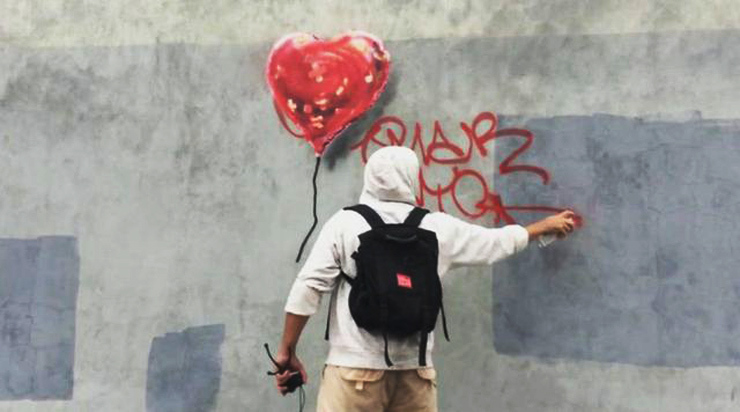 A significant part of people's attachment to Banksy is in their belief to defend his artwork. The film begins with some men trying to take down one of Banksy's pieces before being hassled by a group of fans and there are countless other examples of people being angered by the art being vandalised, such is the personal weight Banksy has in the city. There are also some funny episodes where Banksy's removal of himself from the artwork reiterates his importance and ownership over the pieces. In one episode an art stall is established to sell Banksy works without people realising it's by him. Few of them sell and then its announced that these are worth thousands of dollars each. There is also debate about the men who take the sphinx piece for themselves since its no longer owned by Banksy himself. Do they have the right to take this piece and sell it if no one is present to own it? Banky's absence alone provokes its own questions.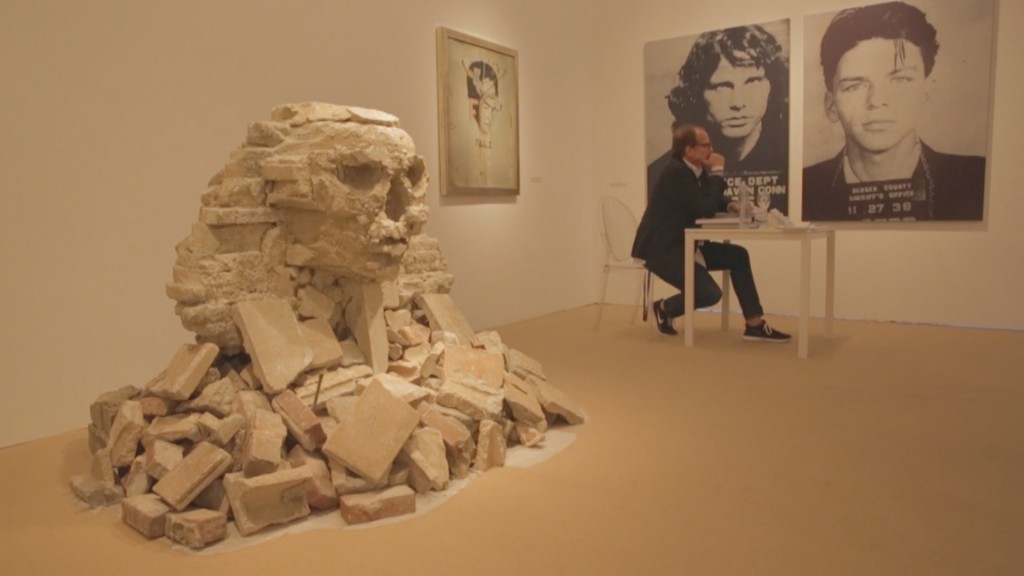 On top of its ideas about ownership, the documentary also touches on ideas like the history of graffiti and how its now being removed and debate about whether Banksy is political, exploitative or even drawing attention to places people might never have visited before. It does have a sense it is bouncing from one idea to another to cover them all but at least its thought provoking. Similarly, it's not the most cinematic documentary in form or the most focused, but this cinema release will be useful for people who don't have cable and are interested in questions about the ownership of contemporary street art.
Summary: This cinema release will be useful for people who don't have cable and are interested in questions about the ownership of contemporary street art.