Games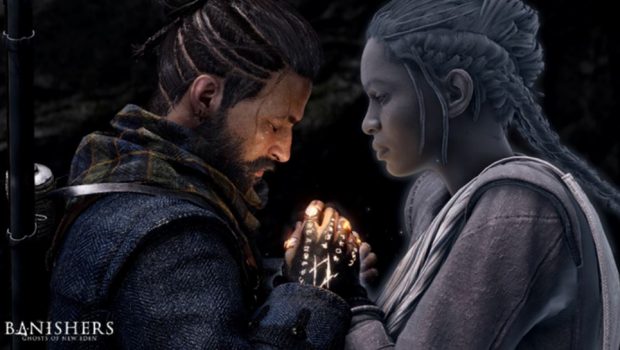 Published on June 9th, 2023 | by Adrian Gunning
Banishers: Ghosts of New Eden shows glimpses of its gripping action-RPG gameplay and haunting narrative in a new trailer
Focus and DON'T NOD have shared a captivating Gameplay Reveal Trailer for Banishers: Ghosts of New Eden, the poignant action-RPG where you hunt and battle supernatural horrors to alter a tragic fate. Coming end of this year to PlayStation 5 and Xbox Series X, get ready for the game's thrilling action-RPG experience with new screenshots and the trailer which premiered during the Summer Game Fest.
Battle hand in hand, combining both lovers' skills
Play as Antea Duarte and Red mac Raith, lovers and Banishers—ghost-hunters who vowed to protect the living from the threat of lingering ghosts and spectres. After Antea has tragically become one of the spirits she loathes, you'll take on a desperate search to liberate her from her new plight.
In the haunted wilds of North America, enter the lives of New Eden's communities to unburden a world plagued with supernatural creatures and ancient secrets. Use your wits or combine Antea's spiritual powers and Red's powerful arsenal to defeat and banish the souls that torment the living.
Heavy decisions will also lie on your path as you decide the fate of New Eden's inhabitants—be they living people or wandering souls—dramatically impacting your story and the challenges you'll face. Unlock new gear and abilities to unleash the power of the Banishers.
Pre-orders of the Standard Edition are open for PlayStation 5 and Xbox Series X.
Banishers: Ghosts of New Eden will be released later this year on PlayStation 5 and Xbox Series X.