Games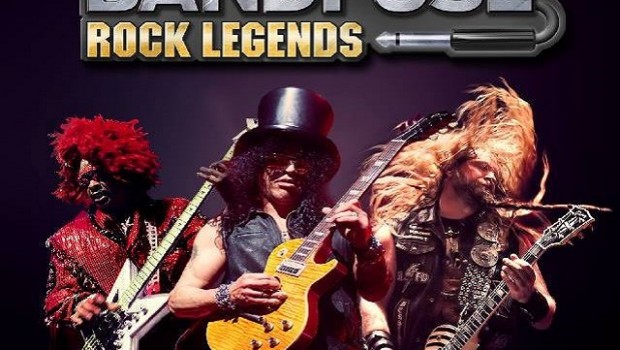 Published on November 19th, 2013 | by Edwin Millheim
Bandfuse: Rock Legends pre-thoughts
Title: Bandfuse: Rock Legends
Developer: Realta Entertainment
Welcome to our pre thoughts (Hands off) of the game Bandfuse: Rock legends. First off Realta Entertainment proves there is still a different point of view to be presented in the new and exciting world of learning to play a real instrument gaming. We have gathered our thoughts from what we have seen of the game from the press releases, from the video releases, and of course the live stream presentations.
So Bandfuse: Rock Legends has something different instead of the note highway gamers have been used to for so long.  Animated guitar tablature moves across the screen and makes a good show of it teaching the player what notes to hit.
I was glad that the press information, and videos are coming. In the beginning how the game was presented seemed more of a here are some rock icons…come worship them. Thankfully we now see that it is oh so much more. Thanks to the live streams and interaction with gamers (At last) on their Facebook page.
The live stream Realta Entertainment has shown so far which also was interactive with gamers asking questions and the team showing parts of the game off was pretty darn cool.  It felt loose and not at all scripted. So if it was, well good acting. One of the things that just rocked was the obvious passion shown for music…not just the game, but relaying musical ideas and having the gamer experiment and discover new things not only about the game, but music itself. This was a theme mentioned more than a few times during the course of the live feed.
The cyclone of information and videos that have hit for the last several weeks has been exciting to say the least. Building up consumer confidence with the presentation.
What we are most interested in is to see just how well Bandfuse Rock Legends teaches. It has the promise of teaching a player guitar tabs.  Also known as Tablature; is musical notation showing the fingering positions instead of pitch. Tab or Tabs are common enough across musical genre and you can find hundreds on the internet.
They say that tablature is easier to read for the beginner, well…I checked, I have seen instructions, it's still dots to me.  I am one of those folks that learn by doing.  Bandfuse: Rock Legends also holds the promise to being beginner friendly and will build them up. This is combined with learning the tablature is something to get excited about.
Plus being a visual animated tablature with the music running as well, pitch will be able to be figured out and is a part of the game.
We see a lot of fun times for players, playing with friends, some guitars bass, and vocals.
Bandfuse: Rock Legends seems to be the Rocky from the Rocky Horror Picture show, where as it may well have put together the best of what has come before it from toy guitar games to real guitar games and thrown in some interesting twists of their own. Will it rock as hard as how it is presented? We will see in a couple days when we get our hands fully on it, putting it through its paces, setting it before the Rock Gods and offering up our Goblets…will it be sweet rocking ambrosia or a bitter swill?
From the looks so far, we expect the gamers will be drinking sweet sweet tasty tunes and rocking out. Watch for our Review very soon.
Have fun, play games….Rock on.