Games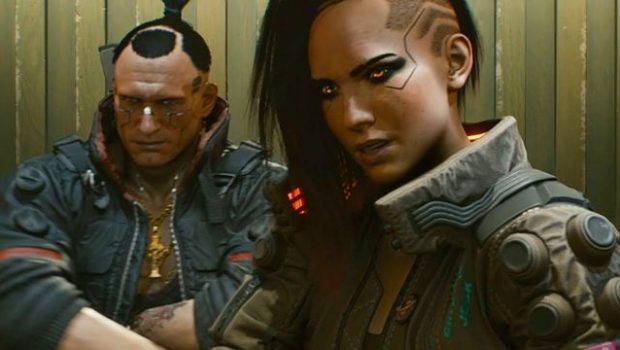 Published on April 30th, 2019 | by Admin
BANDAI NAMCO Entertainment to distribute Cyberpunk 2077 in Australia and New Zealand
TUESDAY 30TH APRIL, 2019 – CD PROJEKT RED, creator and publisher of The Witcher series of games, and BANDAI NAMCO Entertainment Europe are excited to announce their partnership to distribute Cyberpunk 2077 in Australia and New Zealand.
"We have a long history of successful cooperation with BANDAI NAMCO and I'm convinced Cyberpunk 2077 is in good hands in Australia and New Zealand," said Michał Nowakowski, CD PROJEKT's Member of the Board and SVP of Business Development.
"We are delighted and proud that CD PROJEKT RED has chosen BANDAI NAMCO Entertainment as their partner in ANZ for their upcoming game Cyberpunk2077," said Mark Gilbert, General Manager of BANDAI NAMCO Entertainment Australia and New Zealand. "Cyberpunk 2077 is highly anticipated by gamers worldwide and we look forward to working closely with CD PROJEKT RED in bringing this masterpiece to the local market."
Cyberpunk 2077 is a narrative-driven, open-world RPG set in the most vibrant and dangerous metropolis of the future — Night City. The game follows the story of V, a mercenary on the rise in a world of cyberenhanced street warriors, tech-savvy netrunners and corporate life-hackers. Featuring CD PROJEKT RED's hallmark concept of choices and consequences, players will face difficult decisions that ripple through the entire game. Winner of over 100 awards at E3 2018, Cyberpunk 2077 is set in the universe of the classic pen & paper RPG system, Cyberpunk 2020.
BANDAI NAMCO Entertainment Europe's other products go to: https://www.bandainamcoent.eu or follow us on Facebook at https://www.facebook.com/BandaiNamcoAU  or join the conversation on Twitter at https://twitter.com/BandaiNamcoAU.