Games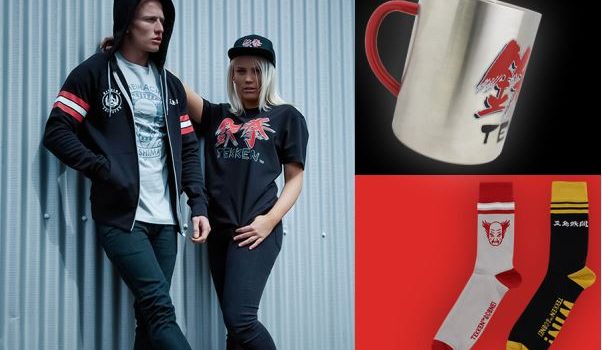 Published on May 17th, 2017 | by admin
Bandai Namco Entertainment Europe & Numskull Designs announce: Retro merchandise range to celebrate TEKKEN ™ 7 launch
London – Wednesday 17th May: Bandai Namco Entertainment Europe and Numskull Designs are delighted to formally announce the stylish and Official range of 'Retro' Tekken merchandise to celebrate the launch of Tekken 7 on PS4, Xbox One and PC.
The original Tekken video game was released in arcades back in December 1994 and then on the Original PlayStation console in 1995…. Making it almost 22 Years old!
Tekken has been a huge seller, and was the first PlayStation game to sell over 1 million units, with the Guinness World Records giving multiple awards to the popular fighting franchise.
The celebration 'Retro' range consists of:
•    Socks
•    Steel Mug
•    Snapback
•    Mishima Hoody
•    Heat Reactive Mug
•    Original T-Shirt
•    Wallet
•    Original Key Chain
•    You Win! Key Chain
•    Mishima T-Shirt
Designed, manufactured and distributed by UK based merchandise specialists Numskull Designs, the Retro range has been supported by a long list of high profile retailers and distributors, in over 12 different countries, and is now available for sale, but only whilst limited stocks last.
Most notable high profile stockists are:
GAME UK
GAME Spain
EB Games Australia
EB Games Canada
Gamestop Italy
Enarxis Greece
Koch Media Germany
Geekay UAE
Game Mania Benelux 
Plus many more…
 Visit http://www.numskull.co.uk for more information on stockists.