Hardware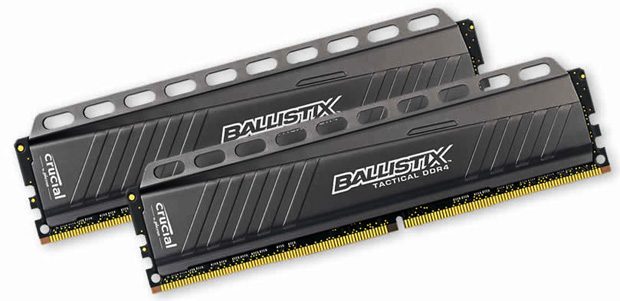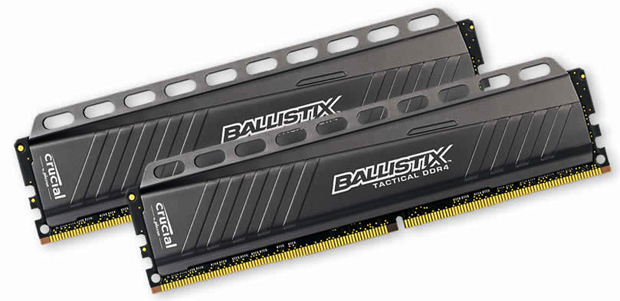 Published on May 29th, 2017 | by James Wright
Ballistix Tactical 16GB Kit (2 x 8GB) DDR4-3000 UDIMM Review
Summary: Ballistix Tactical 16GB Kit (2 x 8GB) DDR4-3000 UDIMM provides some impressive memory for your gaming rig!
It's all about winning and Crucial have released their latest DDR4 memory with the Ballistix Tactical that has been engineered to deliver faster speeds and lower latencies in order for gamers to get the edge over their competitors. Given the popularity of online gaming and eSports, the number of milliseconds can sometimes mean the difference between victory and defeat. So if you have the right gaming rig to install the Ballistix Tactical DDR4-3000 UDIMM, these 16GB kits are not just for gaming but rather a holistic attempt at helping your PC run smoother and faster.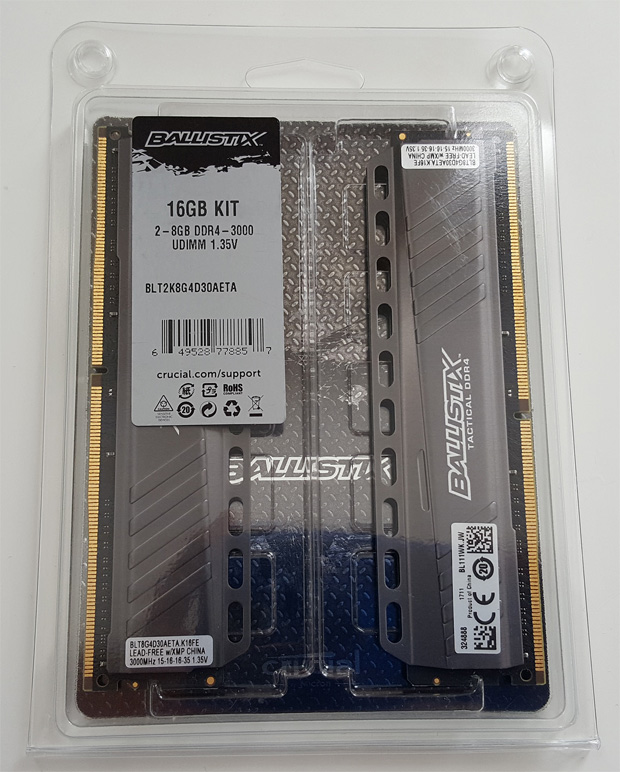 The design also screams gamer from their stylised design and although it's what under the hood that counts, Crucial ensure that this RAM stays nice and cool during intense battles thanks to the inbuilt heat spreaders which help disperse heat. The Ballistix Tactical is also Intel® XMP 2.0 certified and if you're into overclocking, you might be pleasantly surprised at what this DDR4 can do. However with that said, overclocking does come at a risk but if you want to run the gambit, Crucial do give these modules the capability of boosting the overall speeds.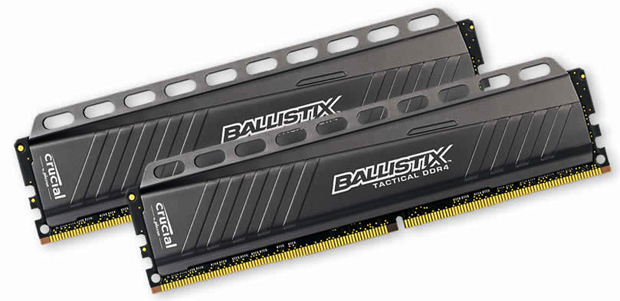 Product Specifications
| | |
| --- | --- |
| Brand | Ballistix |
| Form Factor | UDIMM |
| Total Capacity | 16GB kit (8GBx2) |
| Warranty | Limited Lifetime |
| Specs | DDR4 PC4-24000 • 15-16-16 • Unbuffered • NON-ECC • DDR4-3000 • 1.35V • 1024Meg x 64 • |
| Series | Ballistix Tactical |
| ECC | NON-ECC |
| Module Qty |  2 |
| Speed | 3000 MT/S |
| Voltage | 1.35V |
| DIMM Type | Unbuffered |
So with a speed of 3000Mhz, latency timings of 15-16-16 and a voltage rating of 1.35, these are some of the fastest DRAM available from Crucial which also have quite a low profile which is ideal for some users, depending on what's in their gaming rig. Installing the DDR4 is a relatively straight forward process and we simply removed our graphics card, our old memory and then inserted the Ballistix Tactical memory modules into the slots on our motherboard. Even though I've been testing PC components for several years, I'm always a little apprehensive when inserting RAM into the motherboard so I don't damage the circuitry.
So once the Ballistix Tactical were installed into our system, we were ready to test the RAM with Windows 10 64-Bit Professional, a handful of games and of course some memory benchmarks. So once our PC was booted, it was business as usual and everything worked accordingly. Although with new DDR4, you probably won't notice much difference in your everyday PC usage, unless you've upgraded from 8GB to 16GB but where the memory comes into play is how it moves the data around. This is where we tested the Ballistix Tactical with SiSoftware SANDRA.
SiSoftware's SANDRA is a very popular bench marking tool, particularly when it comes to memory and given that it's their 20 anniversary, this is software has definitely earned some internet credibility. SANDRA tests cache/memory latency, cache bandwidth and memory bandwidth that in laymen terms is how it handles memory, access it and moves it around. As you can see from the tests in SANDRA, the Ballistix Tactical had some high scores which definitely increases the performance of your PC. In terms of its competitors, the Ballistix Tactical is on the higher end of the spectrum.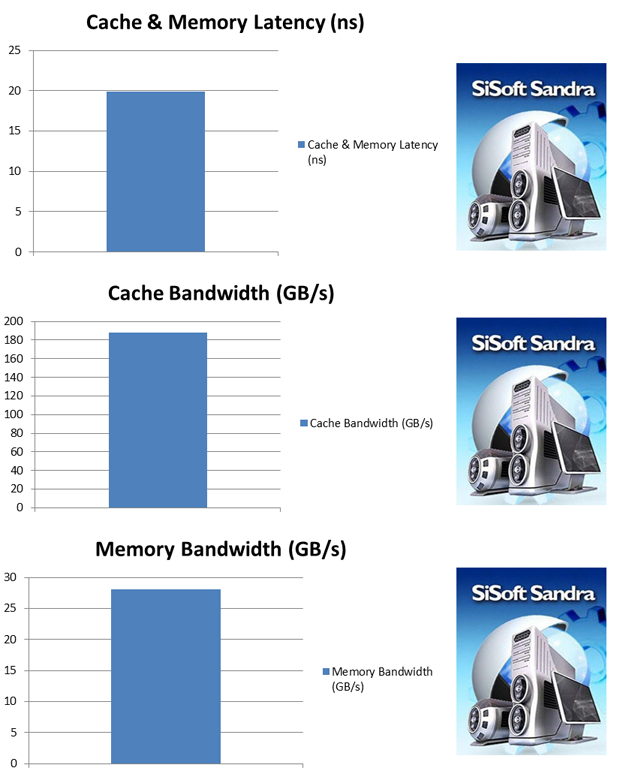 Another test we used was Cinebench which is a real-world cross platform test suite that evaluates your computer's performance capabilities and has a component for memory. The makers of Cinebench have also been responsible for helping create some of the special effects for series such as Spider-man and Star Wars. For results, the Ballistix Tactical scored around the midway mark which was expected from the specifications of this DDR4.
Another popular bench marking tool is Aida 64 which is an excellent tool to test how fast your PC is and more importantly, analyze system RAM bandwidth and latency. The Ballistix Tactical scored quite well compared to its competitors and was in the mid to high range of scores which really pushed the capabilities of these DDR4 modules. The latency test via Aida 64 produced a very impressive 60.1 which helps with the overall bandwidth utilization and once again proves that this RAM is not a one trick pony.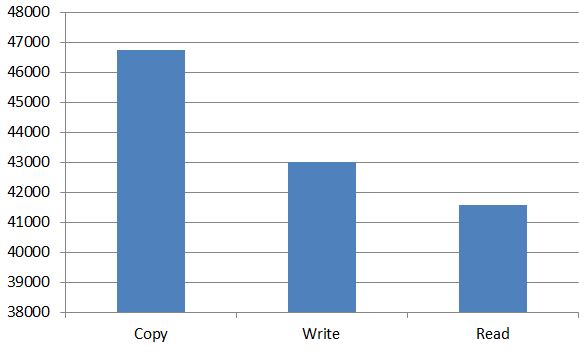 Overclocking is an option and although some additional tweaking was required, we managed to push the speeds to 3200Mhz and for the most part, the Ballistix Tactical were quite stable. Given the increased speed of the RAM, we noticed a difference in titles such as Battlefield 1 and Call of Duty Infinite Warfare. We did try to push the RAM to 3333Mhz but unfortunately it wasn't stable enough but if you're up for a challenge…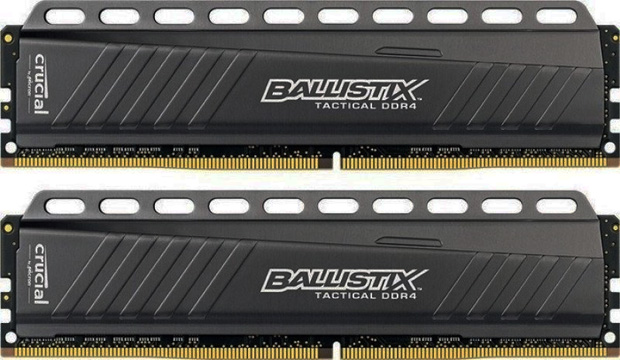 Final Thoughts?
If you're looking for that PC edge and have the components needed to get the most out of the Ballistix Tactical DDR4-3000 UDIMM, this 16GB kit hits the spot in not only making your experience faster but ensuring your PC runs a lot smoother!
For more information, please visit http://www.crucial.com/usa/en/blt2k8g4d30aeta and the Ballastix Tactical is available at all good computer stores.