Hardware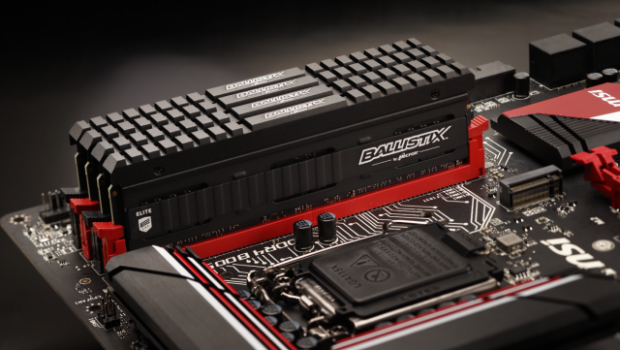 Published on May 20th, 2019 | by Tony Smith
Ballistix Elite 2019 Review – 16GB (2 x 8GB) DDR4-3600 UDIMM
Summary: Ballistix Elite DDR4-3600 UDIMM is super charged RAM!
If you're looking to give your gaming rig that additional edge, you've come to the right place with Crucial's Ballistix 16GB (2 x 8GB) DDR4-3600 UDIMM that boasts speeds of up to 3600 MT/s, improved bandwidth to reduce bottlenecks plus a heat spreader to keep this memory cool and it supports the latest AMD Ryzen and Intel platforms (e.g. i9). In other words, faster gaming and everyday computer use but before we jump into our review, let's check out the official features from Crucial and product specifications below.
Open fire with speeds up to 3600 MT/s. Overpower the opposition with radically increasedbandwidths. And draw on the improved responsiveness, increased frame rates, and optimized latenciesof Ballistix Elite DDR4 memory for an unreal gaming experience. Ballistix Elite fuels multi-coreprocessors and crushes the memory bottleneck with the fastest Ballistix speeds and bandwidthsavailable.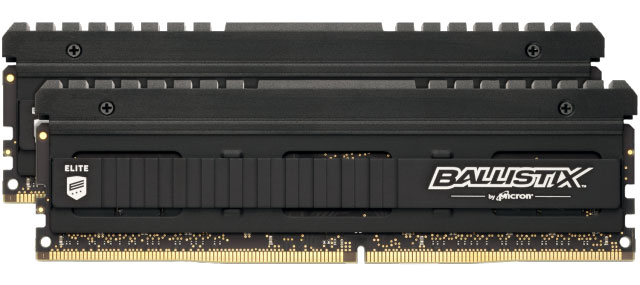 Highlights
Speeds of up to 3600 MT/s
Radically increase memory bandwidth
Menacing black heat spreader and PCB
Exclusive Ballistix® M.O.D. Utility and thermal sensor allow for real-time temperature monitoring
AMD® Ryzen™ Ready
XMP 2.0 profiles for easy setup and configuration
Optimized for the latest Intel® platforms
Limited lifetime warranty*
Product Specifications
Brand: Ballistix
Total Capacity: 16GB kit (8GBx2)
Warranty: Limited Lifetime
Technical Specifications: DDR4 PC4-28800 • 16-18-18 • Unbuffered • NON-ECC • DDR4-3600 • 1.35V • 1024Meg x 64 •
Series: Ballistix Elite
Form Factor: UDIMM
ECC: NON-ECC
Kit Qty: 2
Speed: 3600 MT/S
Voltage: 1.35V
DIMM Type: Unbuffered
As you can see, the new Ballistix Elite from Crucial ticks all the right boxes in terms of performance and out of the box, the first thing that we noticed about the Ballistix 16GB (2 x 8GB) DDR4-3600 UDIMM was its almost military inspired design and jet black colouring that makes it perfect for your gaming rig. It also sports a very large heat spreader and PCB which adds to the overall design and of course excellent heat dispersion.
With that said, it will allow some overclockers to tweak the RAM due to its design and real-time temperature monitoring, although this would void the warranty should something occur if you pushed it too far… however some clever overclockers have managed to push this RAM to a whopping 5758MT/s (https://www.crucial.com/usa/en/ballistix-elite-world-record).
Installation of the RAM was an easy process and within a few minutes, we had the modules installed into our test motherboard and Intel Core i7-8700K which automatically detected them once powered. At its default settings, the RAM nicely flew along at 3600, however by adjusting the settings, we managed to successfully push this to 3866 which was very stable, particularly for gaming like Overwatch and GTA V. Even though we were quite conservative in how far we pushed the Ballistix Elite, with some additional tweaking, you could reach the 4000 mark.
Benchmarking
We tested a variety of programs and games with the Ballistix 16GB (2 x 8GB) DDR4-3600 UDIMM in order to test the RAM from all different perspectives. This included AIDA64 Memory, PCMARK10, Cinebench r15 CPU, Battlefield 1, including GTA V.
AIDA64 Memory
This benchmark measures the bandwidth and latency of the CPU caches and the system memory which is a good place to start as it's readily available to everyone. The Ballistix Elite did score on the upper end of the spectrum compared to its competitors.
Default Settings (3600Mhz)
Overclocked (3866)
45,311 (Copy)
52,281 (Write)
50,591 (Read)
47,482 (Copy)
54,940 (Write)
53,113 (Read)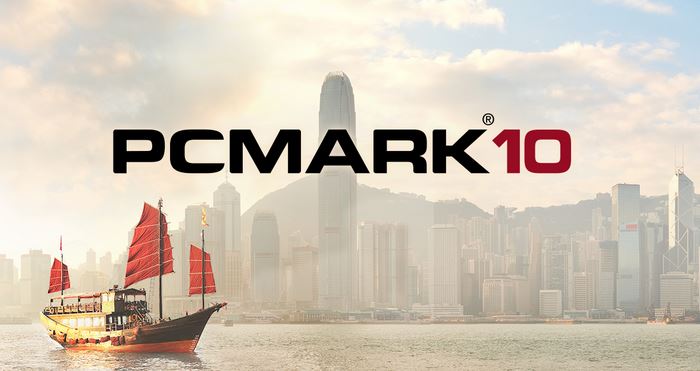 PCMARK 10
PCMark 10 features a comprehensive set of tests that cover the wide variety of tasks performed in the modern workplace. With a range of performance tests, custom run options, and the new Battery Life Profile, PCMark 10 is the complete PC benchmark for the modern office and is an excellent simulation of real-world usage. Like AIDA, the results in PCMark 10 once again scored on the higher end.
| | |
| --- | --- |
| Default Settings (3000) | Overclocked (3866) |
| 7083 | 7279 |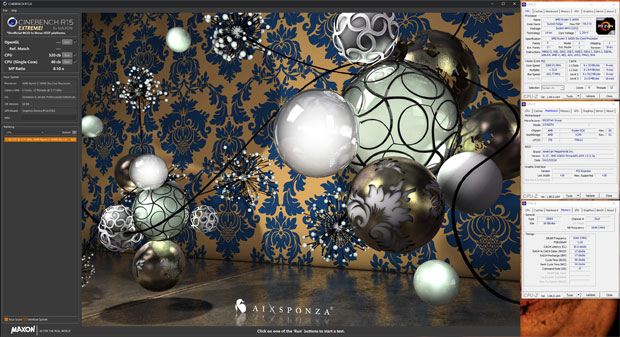 Cinebench r15

Cinebench leverages the same powerful 3D engine found in the award-winning animation software Cinema 4D Release 20 to accurately evaluate CPU rendering performance capabilities across various systems and platforms. For over a decade, Cinebench has been a popular tool to evaluate hardware performance. Score here were similar to the previous benchmarks in terms of strong performance, however no noticeable difference when we overclocked it.
| | |
| --- | --- |
| Default Settings (3600) | Overclocked (3866) |
| 2525 (Multi-Core) | 2537 (Multi-Core) |
| 195 (Single-Core) | 195 (Single-Core) |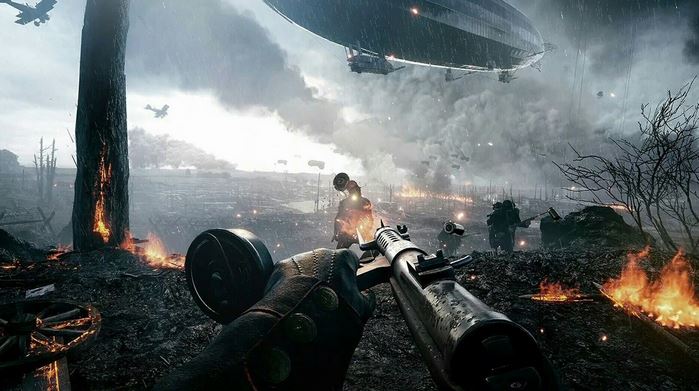 Battlefield 1 (1440p)
Battlefield 1 is a first-person shooter video game developed by EA DICE and published by Electronic Arts and is the fifteenth installment in the Battlefield series. What I like about this test is the ability to benchmark and with a score of 83, that's gaming level for a really smooth experience.
| | |
| --- | --- |
| Default Settings (3600) | Overclocked (3866) |
| 83 | 84 |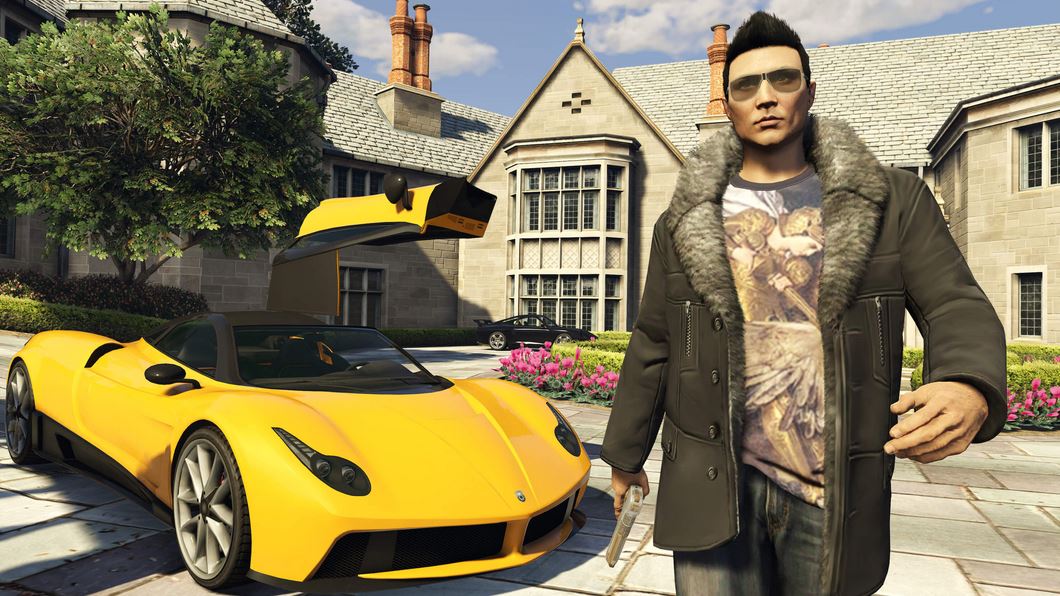 GTA V (1080p)

Our final test was GTA V, which is one mean game and probably the best open-world game ever. Like Battlefield 1, it does allow us to benchmark the system with a strong score of 68.3 that once again cements this RAM as gamer RAM.
| | |
| --- | --- |
| Default Settings (3600) | Overclocked (3866) |
| 68.3 | 68.3 |
Final Thoughts?
If you're looking to build or either upgrade your gaming rig, Crucial's Ballistix 16GB (2 x 8GB) DDR4-3600 UDIMM should definitely be on your radar and with the right adjourning components (e.g. motherboard, hard drive and graphics card), the overall performance of your PC will be noticeable.
More importantly, it improve your framerates as you battle on alien worlds or fight your way through mystical wars as your triumph over the forces of evil… unless of course, you like to the play the villain. Nonetheless, the Ballistix 16GB (2 x 8GB) DDR4-3600 UDIMM is mean kit of RAM!
For more information, please visit https://www.crucial.com/usa/en/ble2k8g4d36beeak