Events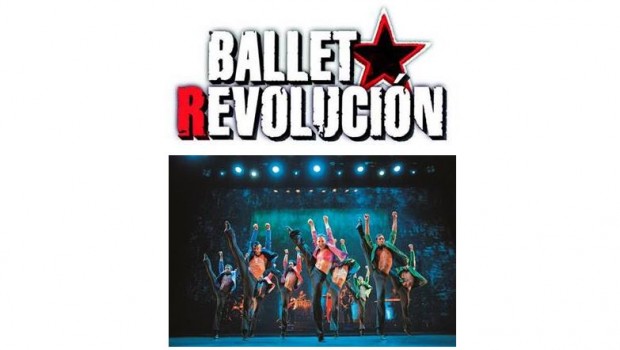 Published on June 2nd, 2015 | by admin
BALLET REVOLUCIÓN
PLAYING AT MELBOURNE'S STATE THEATRE FROM 1ST JULY FOR A STRICTLY LIMITED SEASON
Ballet Revolución, direct from Cuba return to Australia with an all-new production.
Performing at the State Theatre for a strictly limited season.
See what happens when some of the world's most talented classical and contemporary dancers – backed by the Ballet Revolución live band – perform to the infectious rhythms from Latin-America and number 1 hits from Sia, Jessie J, Usher, Lorde, Beyonce, Bruno Mars, J-Lo, Rihanna … to name just a few.
The result is an explosive, intense, sensual and impressively athletic performance, full of raw energy with a distinctly Cuban flavour, created by leading Australian choreographer Aaron Cash, with Cuban choreographer Roclan Gonzalez Chavez. 
STATE THEATRE, MELBOURNE
Arts Centre Melbourne
100 St Kilda Road
Melbourne Vic 3004
DATES: 1 to 5 July
PERFORMANCE TIMES: Wednesday – Saturday 7.30pm
Matinees: Saturday 2pm, Sunday 2.30pm
PRICE: From $49
TICKETS ON SALE NOW FROM TICKETMASTER
www.ticketmaster.com.au or www.artscentremelbourne.com.au
http://balletrevolucion.com.au/
FRANKSTON ARTS CENTRE, FRANKSTON
Corner Davey Street and Young Street
Frankston Vic 3199
DATE: Tuesday 7 July
PERFORMANCE TIME: 8pm
TICKETS ON SALE NOW FROM FRANKSTON ARTS CENTRE
NATIONAL SEASON: Wollongong, Canberra, Sydney, Melbourne, Brisbane, Adelaide, Perth