Events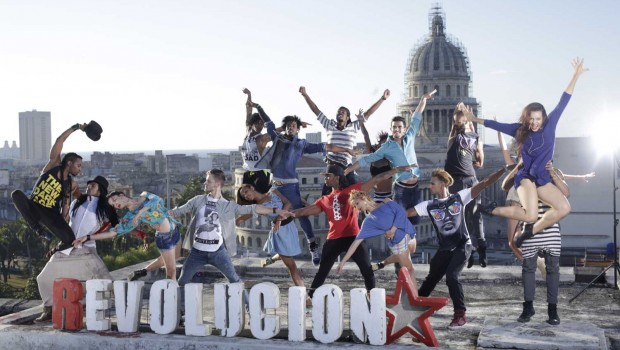 Published on July 2nd, 2015 | by admin
Ballet Revolución Review (Melbourne 2015)
Summary: Ballet Revolución is in indeed a revolution of ballet that is one of the best shows of 2015!
Currently touring Australia for a limited season and direct from Cuba, Ballet Revolución is an amazing experience that boasts some extremely talented and exotic dancers plus a live band of eight members which creates this thoroughly entertaining show from start to finish. It definitely lives up to the name of revolution! Ballet Revolución is also a fusion of ballet with a collection of other genres such as street dancing and the Salsa that at times borders on a rock concert thanks to the Cuban dancers and the band which had the entire audience at the State Theatre in Melbourne wowed by the entire performance.
Having experienced both classical and modern ballet before, Ballet Revolución far exceeds these traditional formats, especially with the inclusion of modern dance styles that creates some spectacular routines as the performers move across the stage with this almost godlike grace. When mixed with the live music, it definitely creates an irresistible show and you can really see the elements of classic ballet in the performance as well.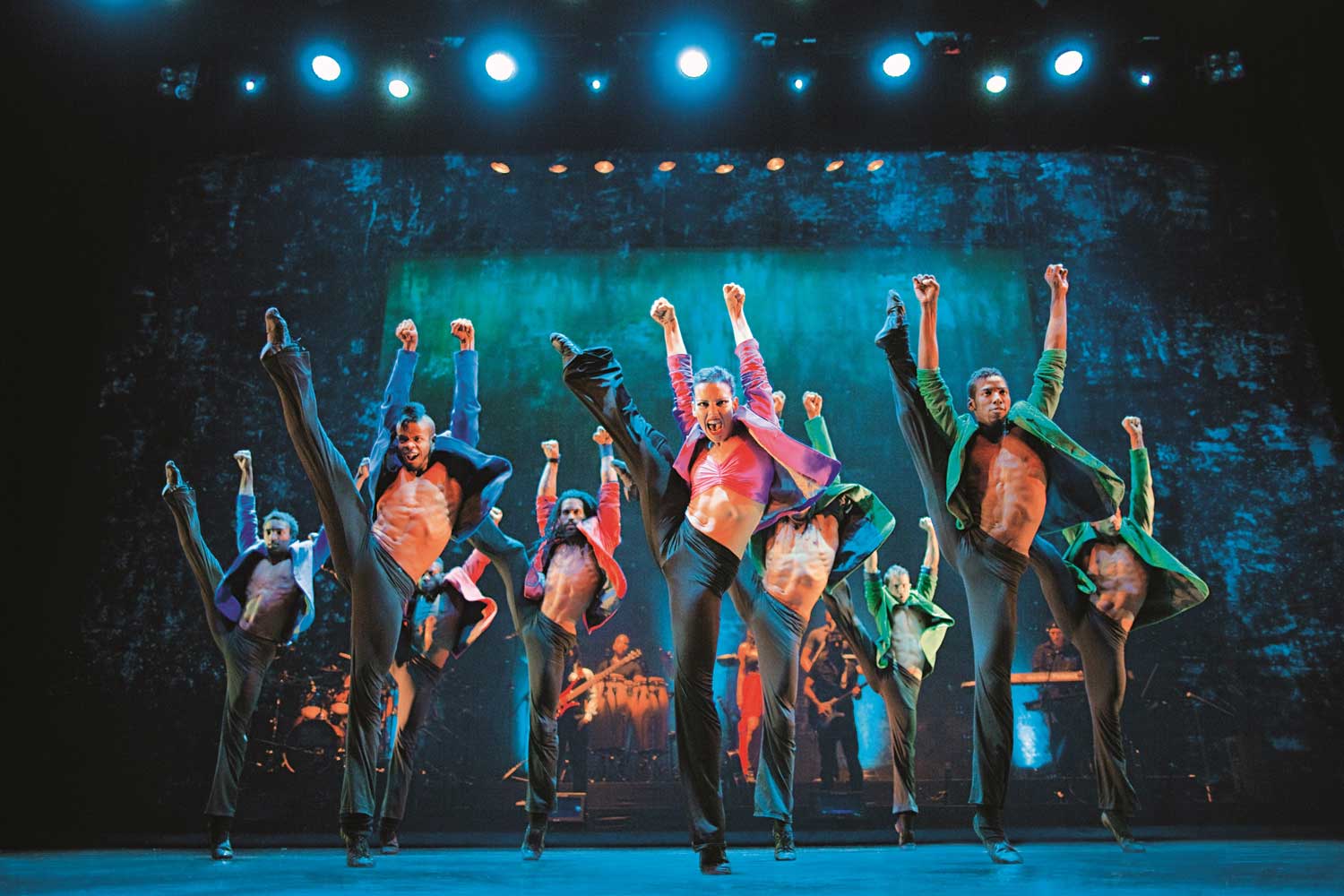 However the highlight of the show are the amazing dancers themselves who really channel their Cuban heritage that is not only sensual but quite spectacular as they strut their skills to hit songs from Sia, Bruno Mars, Beyoncé, Usher, Lorde, Jessie J, Rhianna and J LO. Needless to say, the fusion of ballet with other dance genres plus the amazing music works extremely well that is complimented by the flawless choreography as each routine has its own theme.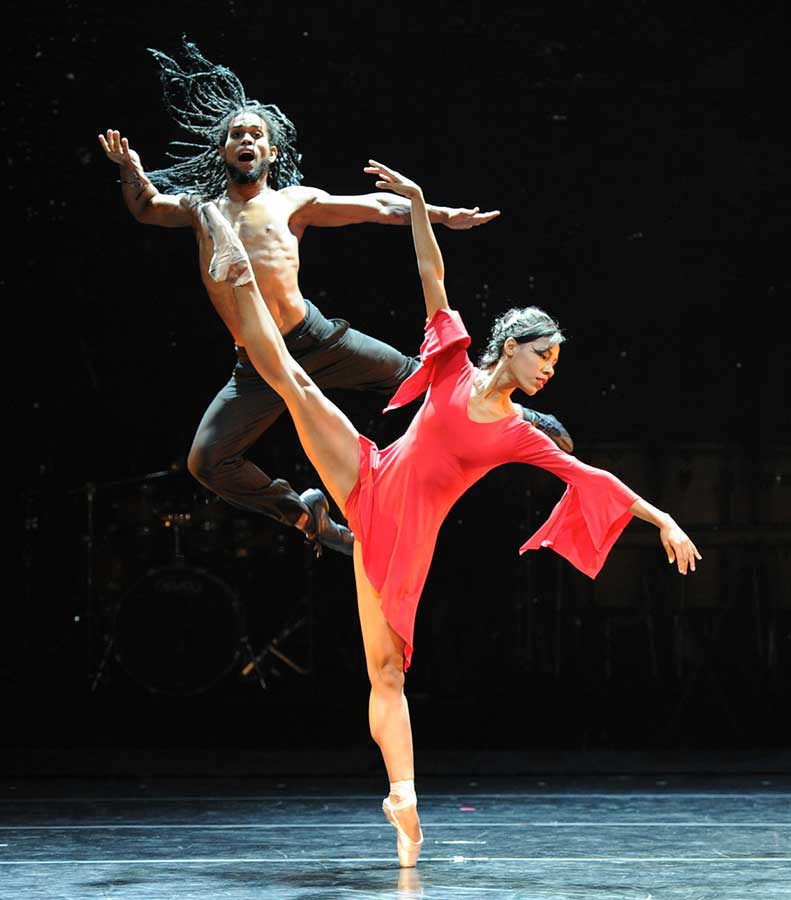 For example, the Beyoncé song Single Ladies had a troupe of male dancers plus a female dancer to create this great hip hop performance with a touch of humour thrown into the mix. In relation to humour, some amusing moments are injected into the performance which really draws the audience in and one of the dancers even channels his inner Michael Jackson. It's these small touches that creates this great attention to detail.
There's also a great interpretation of Lorde's Royal song and I think my favourite routine was when the dancers moved to the amazing rendition of Jessie J's Bang Bang which was a highlight of the evening for me. Add in the Cuban passion, the infectious energy and seductive nature of the dancers plus the way they flawlessly combined certain dance elements together like the Salsa and even breakdancing and everything flows very well in Ballet Revolución.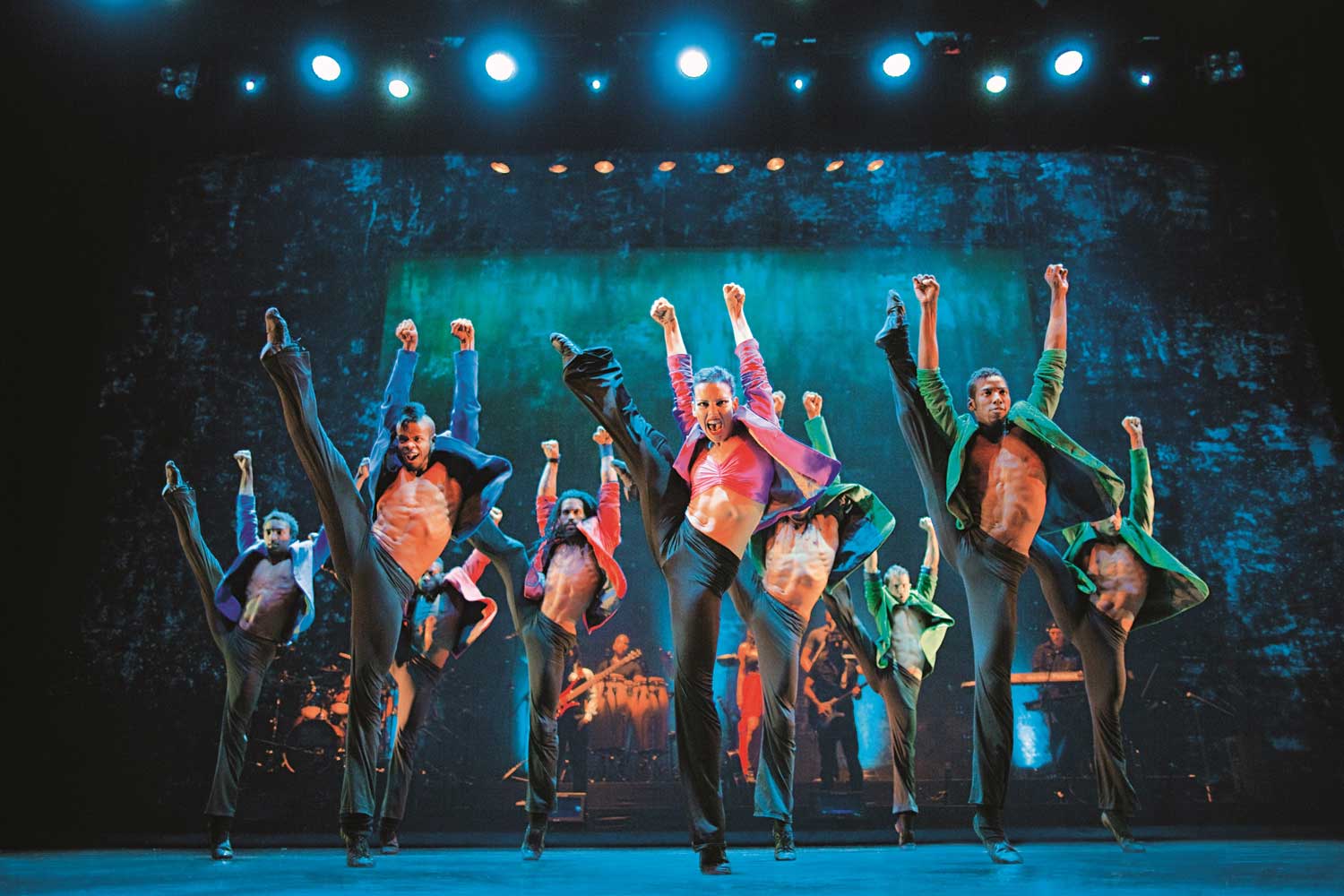 A special mention should also be made to choreographers Roclan Gonzalez Chavez and Australia's very own Aaron Cash who help coordinate Ballet Revolución and as a result, create this very immersing show for the audience that leaves you craving for more. Even with some of the modern dance elements that at times may appear slightly chaotic, there is actually structure there that leads to a bigger picture and even a story. This is evident in a few of the bigger performances that boasts the entire ensemble of dancers like Ricky Martin's hit-song She Bangs which is a job to watch.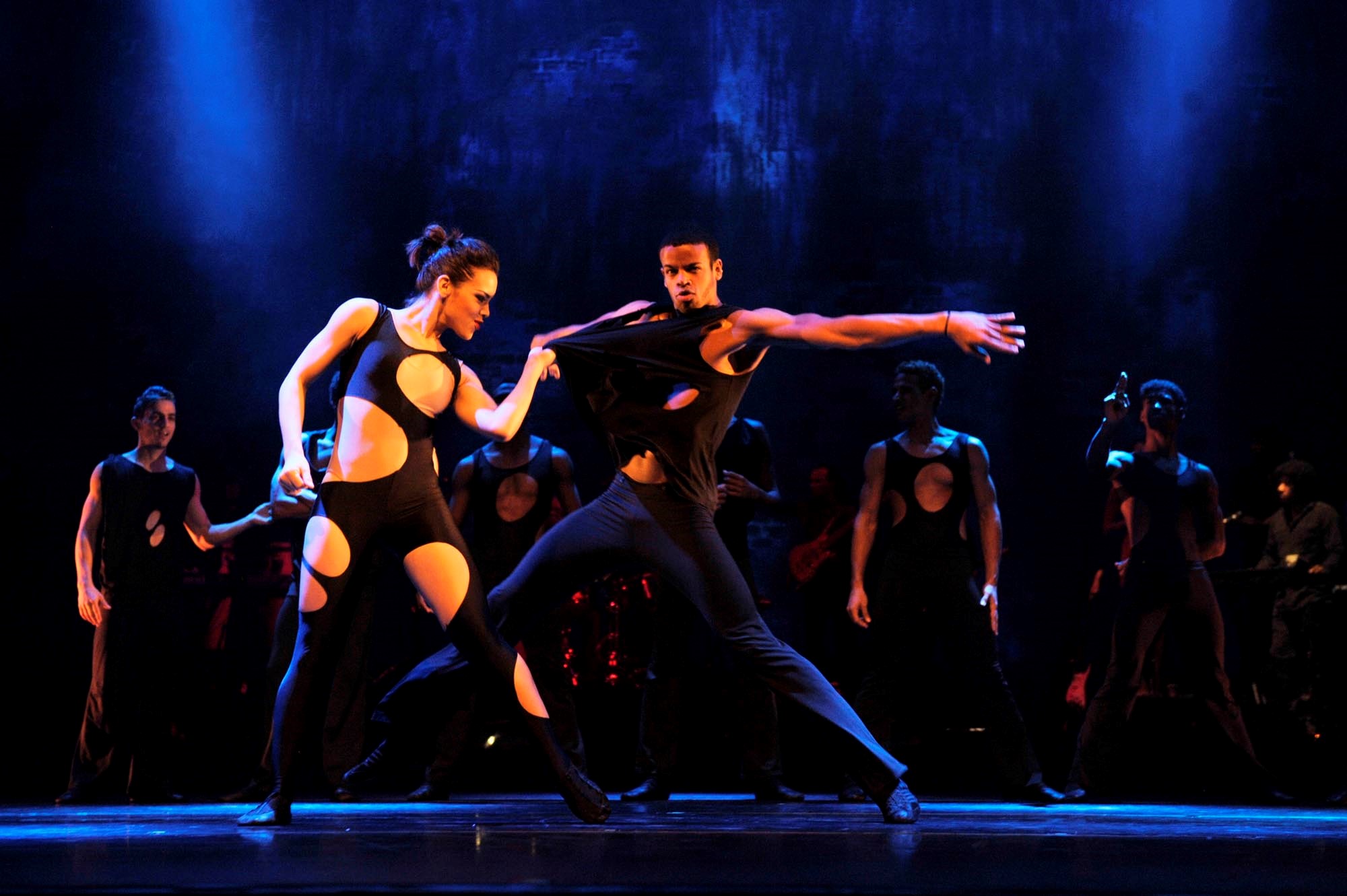 The costumes thanks to designer Jorge Gonzalez are a mix of traditional ballet meets modern dance and at times can be quite sensual, whether it's the female dancers performing one of their more risque routines or the guys creating their own male version of the song It's a Man's World, everything flows together well.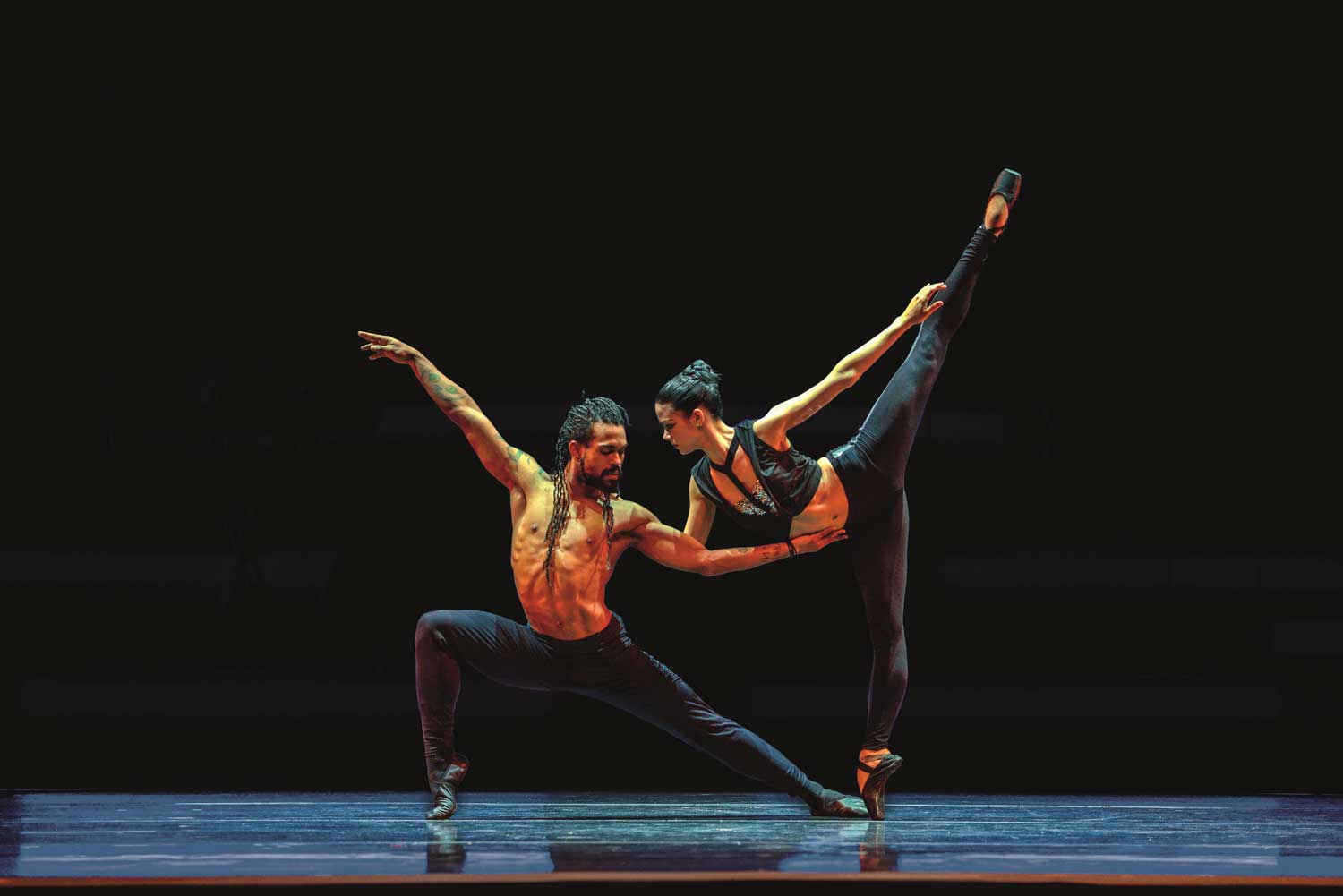 For purists of ballet, even though Ballet Revolución may not be your classical ballet per se, you can actually see this component in quite a few of the dance routines, especially from the more classical ballets dancers in this production. But as mentioned, the combination of modern dance and ballet works extraordinary well in Ballet Revolución and I don't think anyone will be disappointed.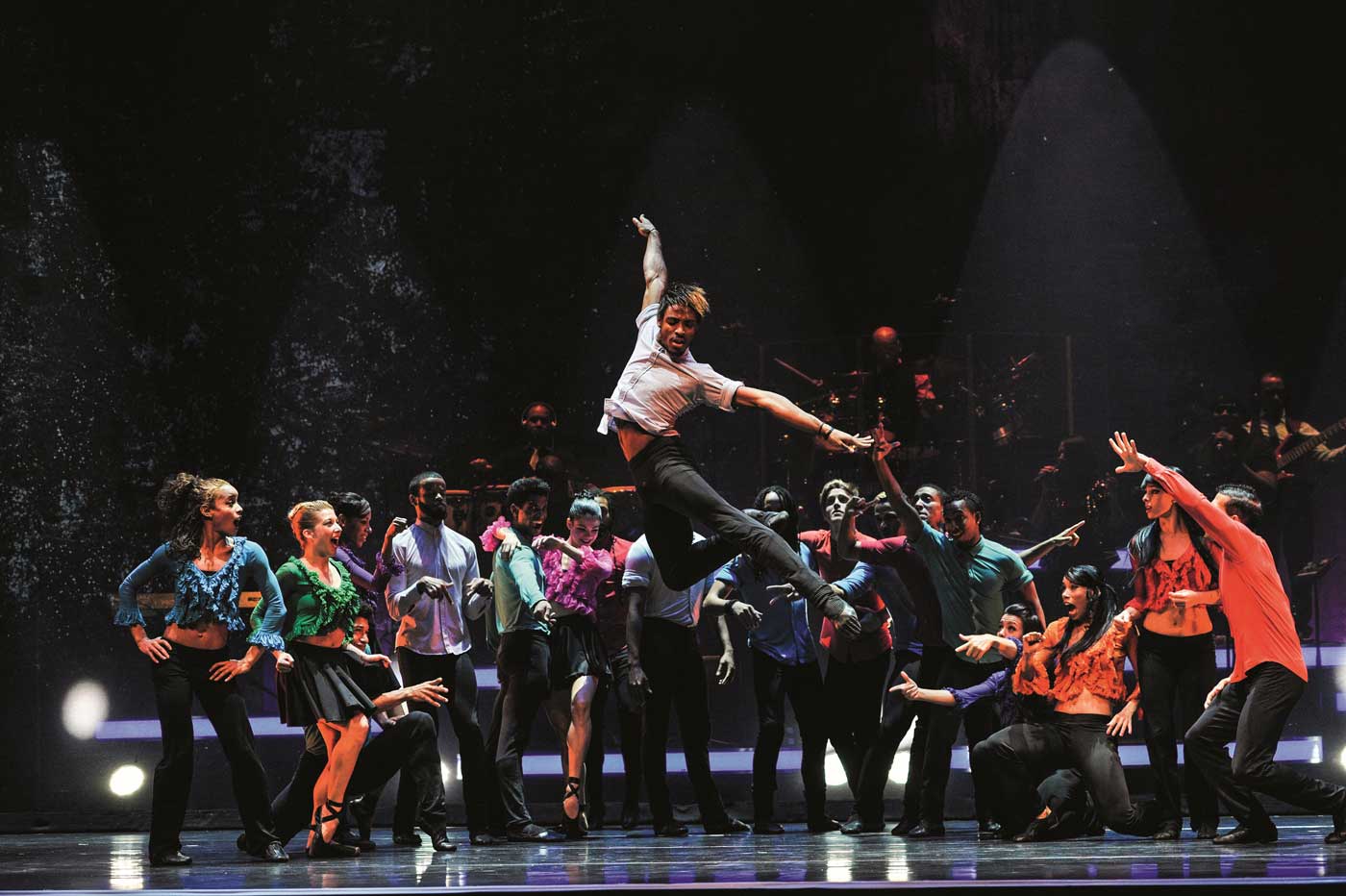 Final Thoughts?
If you're a fan of dance (not just ballet) plus live music than I strongly suggest you see Ballet Revolución before they leave the shores of Australia because not only is it a great night out but seeing these amazing Cuban dancers perform is a real treat that makes you appreciate their talent and passion. Add in the fabulous music of the band thanks to vocalists Noybel Gorgoy and Weston Foster and Ballet Revolución is in indeed a revolution of ballet that is one of the best shows of 2015!
DANCERS
YELENY AGUIRRE CAMACHO
HEIDY BATISTA GARCIA
LEIDY MERLEN CRESPO
BARBARA PATTERSON SÁNCHEZ
LIANETT RODRIGUEZ GONZALEZ
JENNY SOSA MARTINEZ
NADIEZHDA VALDES CARBONELL
YASIM CORONADO VERANES
JESÚS ELÍAS ALMENARES
WUILLEYS ESTACHOLI SILVEIRA
YANIER GOMEZ NODA
ARIEL HIMELIZ MEJICA
DANILO MACHADO MENESE
YUNIET MENESES SOLíS
YASSER PAJARES ROJAS
ALEJANDRO PEREZ FERNANDEZ
YASSET ROLDAN GARCIARENA
LEDIAN SOTO RODRIGUEZ
BAND
MARCOS ALONSO BRITO (Guitars)
THOMMY GARCIA ROJAS (Trumpet)
RAYHNER LASSERIE ECHEGOY (Drums)
LUIS PALACIOS GALVEZ (Congas and Percussion)
NOYBEL GORGOY (Vocals)
WESTON FOSTER (Vocalist)
Ballet Revolución
State Theatre – Arts Centre Melbourne, 100 St. Kilda Road, Melbourne
Performances: 1 – 5 July 2015
Bookings: 1300 182 183 or online at: www.artscentremelbourne.com.au
Frankston Arts Centre, Davey Street, Frankston
Performance: Tuesday 7 July 2015
Bookings: (03) 9784 1060 or online at: www.artscentre.frankston.vic.gov.au
Concert Hall – QPAC, Cultural Precinct, South Bank (Brisbane)
Performances: 9 – 12 July 2015
Bookings: 13 62 46 or online at: www.qpac.com.au
Her Majesty's Theatre, 58 Grote Street, Adelaide
Performances: 14 – 19 July 2015
Bookings: 13 12 46 or online at: www.bass.net.au
Regal Theatre, 474 Hay Street, Subiaco (Perth)
Performances: 21 – 26 July 2015
Bookings: 1300 795 012 or online at: www.ticketek.com.au
For more information, visit: www.balletrevolucion.com.au for details.