Blu-ray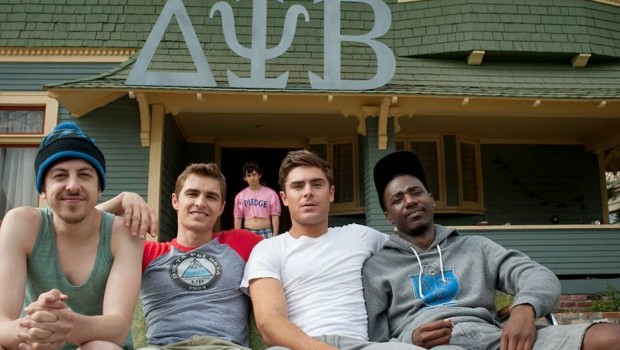 Published on June 30th, 2014 | by admin
Bad Neighbours – Blu-ray, DVD & Digital with UV – August 28, 2014
Universal Sony Pictures Home Entertainment is releasing Bad Neighbours on Blu-ray™, DVD & Digital with UltraViolet™ from August 28, 2014.
Hollywood heartthrob Zac Efron (Are We Officially Dating?, The Lucky One) and actor Dave Franco (21 Jump Street, Now You See Me) star opposite Golden Globe® nominee Rose Byrne (Best Performance by an Actress in a Supporting Role in a Series – Damages) and talented funnyman Seth Rogen (Pineapple Express) in the hilariously funny comedy, Bad Neighbours,about a young couple whose peaceful lives turn to chaos when a fraternity moves in next door.
When new parents Mac (Rogen) and Kelly (Byrne) discover that their new next-door neighbors are none other than a University fraternity club, led by charismatic president Teddy Sanders (Efron), they try to play along and make the best of an awkward situation. In an attempt to reclaim their youth, the couple accepts an invitation to one of the frats wild parties where they befriend Teddy and his right-hand man Pete (Franco) and establish an agreement to never call the police.