Blu-ray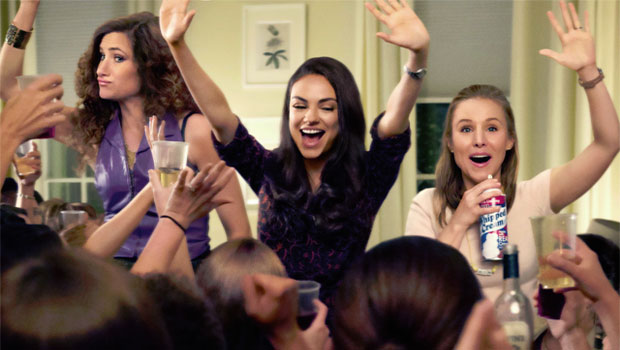 Published on December 17th, 2016 | by Tony Smith
Bad Moms Blu-ray Review
Summary: Bad Moms is a fun film on Blu-ray with some great gags and great actors! Recommended for a fun night in!
Bad Moms is the delightfully wicked comedy starring the talented and hilarious Mila Kunis about being a mother and what happens when they are pushed too far. Directed by John Lucas and Scott Moore, Bad Moms sets the scene very early in the piece as we are introduced to Amy (Kunis), a mother who is really stuck in a rut as she cruises life on auto-pilot. It doesn't help that her husband Mike (David Walton) is a bit of 'doofus' and unfortunately that spark they initially had is long gone and push comes to shove when Amy catches him having cybersex with another woman over webcam. Although a bitter sweet scene, it's also quite hilarious!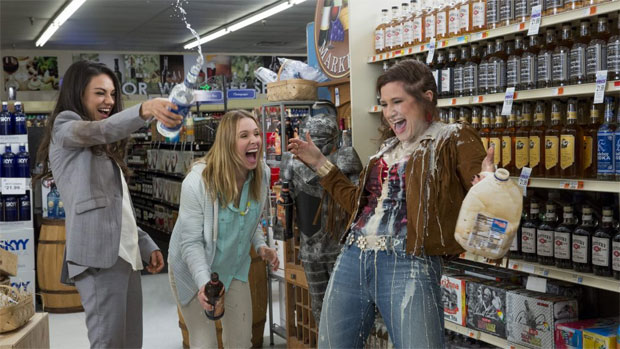 From here, you know that PC is out the window as Amy fights back against her motherly oppression with some laugh out loud moments and quite a bit of juvenile humour. Also joining Amy are her partners in motherly crime, other moms who are just as overworked and underappreciated that include Carla (Kathryn Hahn) and Kiki (Kristen Bell) as they help each other get their lives back on track, including over throwing the villainous Gwendolyn (Christina Applegate) and her mom posse. Add in a love interest for Amy with the cliched Mr. Perfect dad who also happens to be divorced and this helps keep the comedy slightly grounded.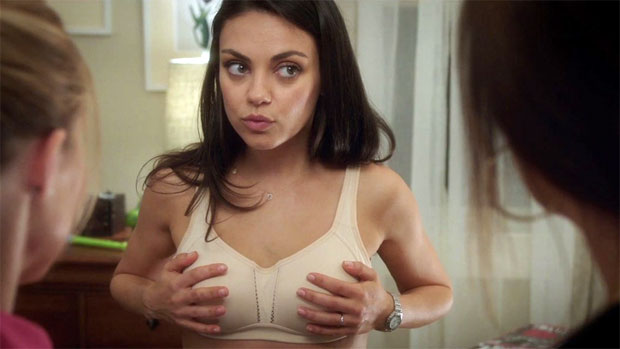 Sure, these characters are stereotypical like the Carla the oversexed single mother or the innocent and Christian-like Kiki plus the perfect yet flawed Gwendolyn but somehow it all works together. Some will find romance, some will get laid and others will unleash their wild side which also includes a classic mom-only party. Ironically Amy does become a little more like her husband at one stage as she neglects her motherly duties but it all comes together at the end for this character. All in in all, quite an amusing movie!
Video, Audio & Special Features
The video quality of Bad Moms boasts some high quality images with some exceptional vibrant colours and great attention to detail. Audio is equally as good which definitely make this a slick production at the end of the day. For special features we have a very funny gag reel, deleted scenes plus some very interesting 'mom' interviews which nicely round out this release on Blu-ray!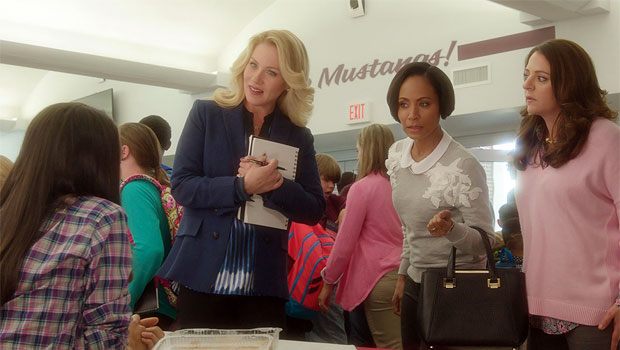 Final Thoughts?
For the most part, Bad Moms is an enjoyable comedy, however at times it does lose some of it steam but fortunately it finds its 'mojo' again. It's a great cast yet predictable story that may make some men squirm from the content but overall, it's the perfect film for a Friday or Saturday night in with some snacks and drinks.
Recommended!
Blu-ray Details
Director – Jon Lucas & Scott Moore
Actors – Mila Kunis, Kristen Bell, Kathryn Hahn, Annie Mumolo, Jada Pinkett-Smith, Christina Applegate
Film Genre – Comedy
Label – Roadshow
Audio – English (DTS-HD 5.1)
Subtitles – English
Running Time – 100
Aspect Ratio – 2.35:1
Region Coding – B (Blu-Ray)
TV Standard – PAL
Rating – MA15+
Consumer Advice – Strong sexual references, nudity and coarse language
Year of Release – 2016
Primary Format – Movies/TV – Blu-Ray