Films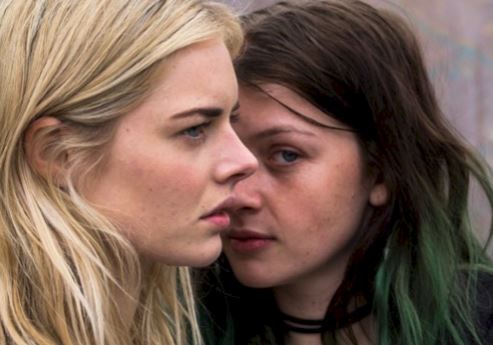 Published on August 2nd, 2016 | by Admin
BAD GIRL to premiere at MIF
Tuesday, August 2, 2016 – Curious Film is thrilled to announce the Australian independent feature film Bad Girl will premiere to sell-out shows at the Melbourne International Film Festival. Written and directed by Fin Edquist, the explosive thriller in which a rebellious daughter returns home to her adopted parents after time inside a youth corrections facility was chosen as the number #1 pick at the festival by entertainment guide Timeout. This follows on from recent recognition at the 28th Annual Western Australian Screen Awards where the film was awarded Best Long Form Drama and Best Sound. Bad Girl will also screen as part of CinefestOz Film Festival 2016 this August.
The cast is headlined by two of Australia's most exciting next generation stars in Samara Weaving (Three Billboards Outside Ebbing, Missouri) and Sara West (The Daughter, Ash vs Evil Dead). Produced by Steve Kearney (Oddball), Bruno Charlesworth (Good Vibrations) and Tenille Kennedy (The Hunter), Bad Girl screens at MIFF August 11 and August 13. The propulsive soundtrack is composed by Warren Ellis (The Dirty Three, Bad Seeds). His previous film scores include The Assassination of Jesse James by the Coward Robert Ford, The Road and Lawless and his work has also featured in Mud, Time out of Mind and True Detective. Most recently his score for global indie sensation Mustang won a 2016 Cesar Award.
Bad Girl is a brooding and fatalistic thriller where old family wounds and the desire for escape, are combined with an unyielding sense of alienation that escalates into a deranged and lethal game.
Director: Fin Edquist
Cast: Samara Weaving, Sara West, Felicity Price, Benjamin Winspear Music: Warren Ellis
Running Time: 87 mins
Synopsis: Amy returns home to a house she doesn't know to adopted parents she doesn't care for in a country town where there's nothing to do following a stint in a juvenile corrections centre. She's done something terrible and she's capable of much worse. Despite the love and support her parents provide, Amy plans on escaping. To make matters worse local girl Chloe is everything she is not; in looks, manners and behaviour. Their attraction to each other is immediate and it will have dire consequences for all.