Films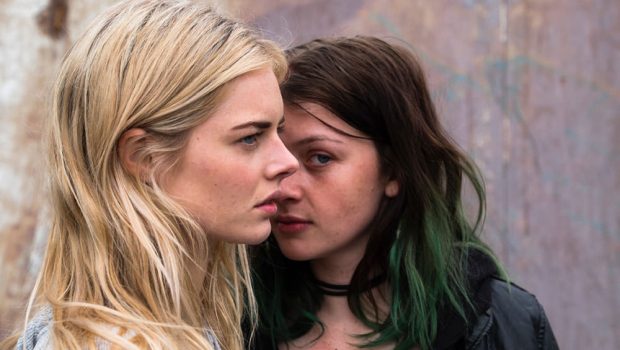 Published on October 23rd, 2017 | by Admin
Bad Girl gets North American Theatrical Release
Monday, October 23, 2017 – Curious Film is thrilled to announce the North American theatrical release of Bad Girl. The Australian thriller starring Sara West and Samara Weaving will play across 76 screens after being picked up by U.S. distributor The Asylum. The Asylum, best known as the distributor behind high concept horror hits Z Nation and Sharknado, has partnered with national cinema chain Cinemark on a weekly movie theatrical series skewing towards horror, cult, sci-fi and grindhouse.
Bad Girl will be rolled out across North America on a late night program that will appeal to college markets and include theatres across four locations in Los Angeles. Now available on iTunes in Australia, Bad Girl centres on Amy, a troubled teen returning home from a stint in a juvenile corrections facility. She resents her adopted parents and the small town they have since moved to. She strikes up an instant rapport with local, Chloe, a clean cut country girl, who is very much her opposite. Their immediate attraction will have dire consequences for all.
Social digital integration for the theatrical release includes video and image ads on Instagram and Facebook targeting 18-24 college students. Cinemark will display Bad Girl posters in all 76 theatres a week prior to release. In addition to this they will deliver weekly email blasts to their targeted subscribers. Popular online horror site Bloody Disgusting will be utilised for call-to-actions to drive ticket sales across their social media. "I'm very excited to be working with Cinemark and The Asylum and look forward to heading over to LA for Bad Girl's North American release on 9th November," director Fin Edquist said.
"It's great to be included in their slate of thrillers, a genre with a large and devoted US audience." Producer Steve Kearney said: "The is a such a fun and innovative company we are very pleased to have found a home amongst their amazing genre catalogue, a testament to Bad Girl being right up there with the best. And a 75 US Cinema release through Cinemark is more than we could have even hoped for – Americans love this film!" "The experience was an eye opening journey into filmmaking for me. Sara West is the most talented actor I've had the pleasure of working with," said lead Samara Weaving. "The whole team was incredible and this independent film holds a very special place in my heart."
Financed by Screenwest, Melbourne International Film Fund, Daydream Productions and Fulcrum Finance, Bad Girl will open in the U.S. November 9. TVOD release is April 24, 2018. Screenwest CEO Ian Booth said, "We are thrilled that a story shot around Western Australia will have the opportunity to be screened in front of North American audiences.