Films
Published on February 5th, 2020 | by Tim Cooper
Bad Boys for Life – Film Review
Reviewed by Tim Cooper on the 3rd of February 2019
Sony presents a film by Adil El Arbi and Bilall Fallah
Produced by Andrew A. Kosove, Broderick Johnson, Bud Yorkin, and Cynthia Yorkin
Screenplay by Chris Bremmer, Peter Craig, and Joe Carnahan
Starring Will Smith, Martin Lawrence, Kate del Castillo, Joe Pantoliano, Jacob Scipio, Vanessa Hudgens, Paola Nuñez, Alexander Ludwig, Charles Melton, and Theresa Randle
Music by Lorne Balfe
Cinematography Robrecht Heyvaert
Edited by Dan Lebental and Peter McNulty
Running Time: 124 minutes
Rating: MA15+
Release Date: the 16th of January 2019
Michael Bay's Bad Boys (1995) was a dynamic and unpredictable action romp that succeeded by pairing Martin Lawrence and Will Smith. Additionally, Téa Leoni added to the story's punch and attitude, while Tchéky Karyo was a menacing villain. Bad Boys 2 (2003) featured more of the same back-and-forth dialogue between the trigger-happy detectives. As is typical with sequels, the scale of the action was increasingly ridiculous. Some will remember the downhill car chase where Hummers tore through a village with zero care for life. This approach and the CGI camerawork failed compared to the prequel. Nonetheless, both films reflected Bay's signature directorial imprint. Upon experiencing Bad Boys for Life, many will do the unthinkable: long for Bay's infamously autocratic and bombastic filmmaking style.
Directed by Adil El Arbi and Bilall Fallah (Gangsta, 2018), For Life carries the slogan 'Ride Together, Die Together'. The tagline signposts the journey ahead and the plot's bold but hollow machismo. The story involves a cartel boss, Isabel Aretas (Kate del Castillo), seeking revenge for the incarcerated death of her husband. She orders her assassins, headed by Aramando Amas (Jacob Scipio), to kill those she deems responsible, including Detective Mike Lowrey (Smith). It has been seventeen years since we last saw the squabbling Miami detectives. Marcus (Lawrence) is confronting his mortality following the birth of his grandson and Mike is exactly where we left him all those years back. Marcus struggles to tell his partner his intentions to retire. As the duo drunkenly argue, Armando boldly attempts a public assassination of Mike. The attack leaves him critically wounded in hospital. Shocked and emotionally torn by almost losing his partner, Marcus decides to retire. With Mike vowing revenge, he must convince his partner to ride together or die together one last time.
Despite two directors and a considerably large budget, the film takes an incredibly long time before Marcus and Mike head towards their goal. Bay's absence also means For Life becomes an imitation feature. Bad Boys was a sleek film that was dynamically shot and strengthened by location filming and a felicitous colour palette. For Life's cinematographer, Robrecht Heyvaert (who worked on Gangsta), has done his homework and matched the lighting cues of the previous films. Awash with neon pink, green, and orange, there is an agreeably familiar tone. These efforts become ineffectual and chaotic when the action is tightly filmed in attempting to heighten the underwhelming fight choreography. Car scene interiors backed by green screen present a cheaper quality of film that lacks connection to the real world. Combining these elements also detracts attention from Lawrence and Smith's verbal sparring.
The script (written by The A-Team and The Wedding Ringer writers) acknowledges that time has passed since Bad Boys 2. The casualty of this approach is the gratuitous reduction of Marcus to slapstick humour. Between falling over for laughs and being present solely to act as the emotional bouncing board for Mike's minimal range of emotions, Lawrence is wasted. What is commendable is the strength of the chemistry as the action odd-couple's bond is intact. In the rare moments when the script and direction unify and allow the actors to shine, For Life entertains. Smith and Lawrence hold their ground against the new supporting cast (Paola Nuñez, Vanessa Hudgens, Alexander Ludwig and Charles Melton feature). The younger gung-ho police task force is more concerned with hair gel than stealth tactics. Sporting manicured looks directly lifted from a music video, they are given an exorbitant amount of screen time compared to the main cast. The story grinds halt while they pose, stand off against Marcus and Mike, and behave like unsupervised kids on a holiday camp.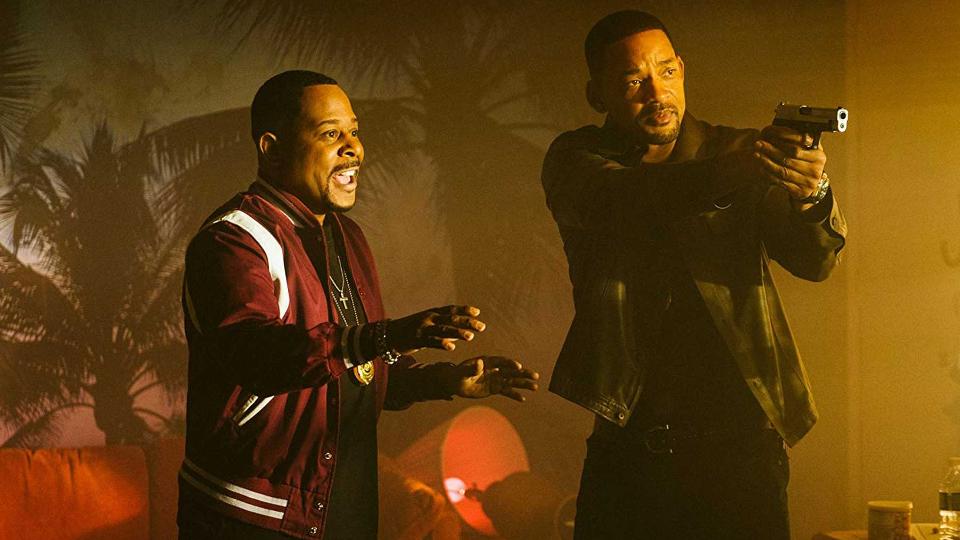 Paola Nuñez (The Purge, 2019) has moments in the spotlight of the action but is mainly Mike's love interest. The two actors hold little magnetism between them compared to the believable chemistry shared by Mike and Syd (Gabrielle Union) in Bad Boys 2. Meanwhile, Theresa Randle, who was a major contributor to the original's success, has been sidelined and has very little agency. Other than frowning at Marcus and delivering her few lines, there is little else in the way of conflict. This is an unsatisfying solution for an actor capable of adding heart and edge to the production.
Her limitations recall Lethal Weapon 4 (1998). Relegating Rene Russo's character to the sidelines for the series' final outing was equally disappointing. When considering Michael Stuhlbarg impressively ripped out our heart strings in minutes with a short monologue in Call Me by Your Name (2017), long screen time arguably isn't essential to expressing an emotional message. No one expects an Oscar-nominated screenplay from a Bad Boys film but greater care is needed to evolve these characters, particularly considering their success beyond the expected scope of male action fans.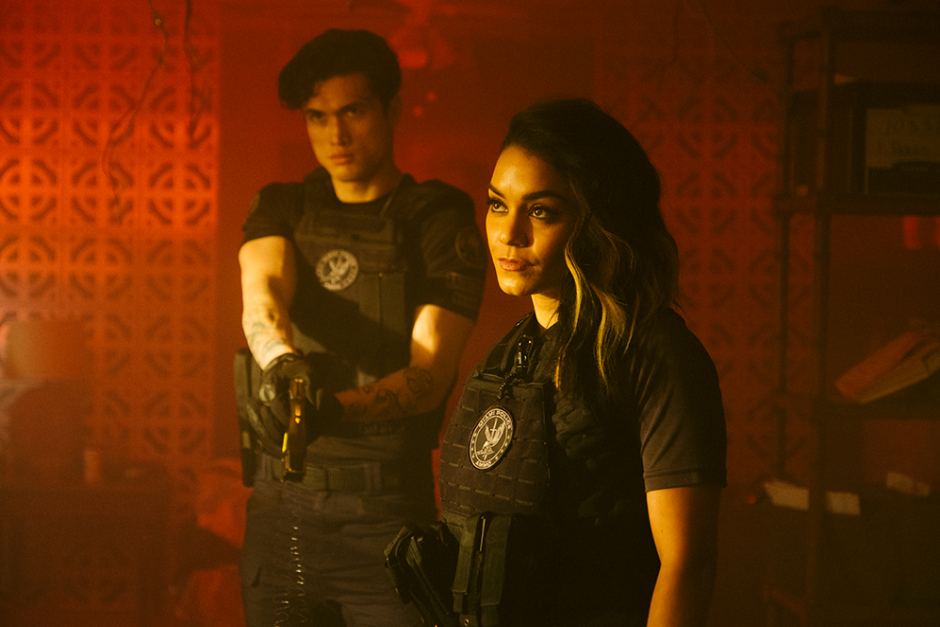 Bad Boys 4 is a certainty considering this film's financial success. Die-hard Lawrence and Smith fans are aware that these 'bros-for-life' aren't done until the box office sinks. Hopefully in the next adventure Smith and Lawrence can share more screen time together to underline their skills and partnership in a more evolved and thrilling film. Thinning the underwhelming supporting cast and taking a more progressive approach to writing the female characters would result in a more engaging instalment. Bad Boys for Life is fun enough if you set the bar particularly low but audiences should not be afraid to expect more. It will be enjoyed by those who have been eagerly waiting the sequel for seventeen years. Casual fans will be left underwhelmed and embarrassed for all those involved.
Summary: It will be enjoyed by those who have been eagerly waiting the sequel for seventeen years. Casual fans will be left underwhelmed and embarrassed for all those involved.