Hardware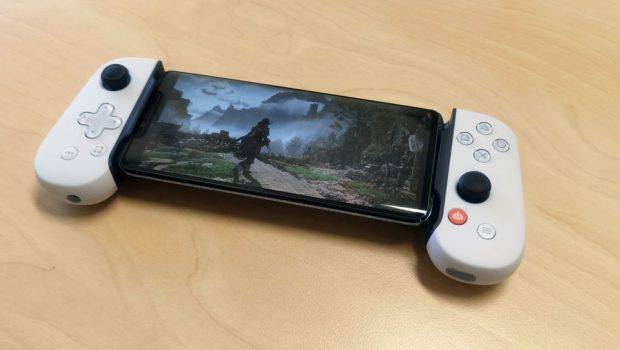 Published on June 28th, 2023 | by Andrew Bistak
Backbone One (PlayStation Edition) Mobile Gaming Controller for Android Review
Summary: The Backbone One (PlayStation Edition) Mobile Gaming Controller for Android is a versatile gaming controller that merges the excellent DualSense controller with a multitude of platforms.
Although there are a variety of gaming controllers available for smartphones that in essence turns your Android or Apple device into a mini-console, none have come this close in creating a true PlayStation 5 like-experience, until now. Welcome to the Backbone One (PlayStation Edition) Mobile Gaming Controller for Android.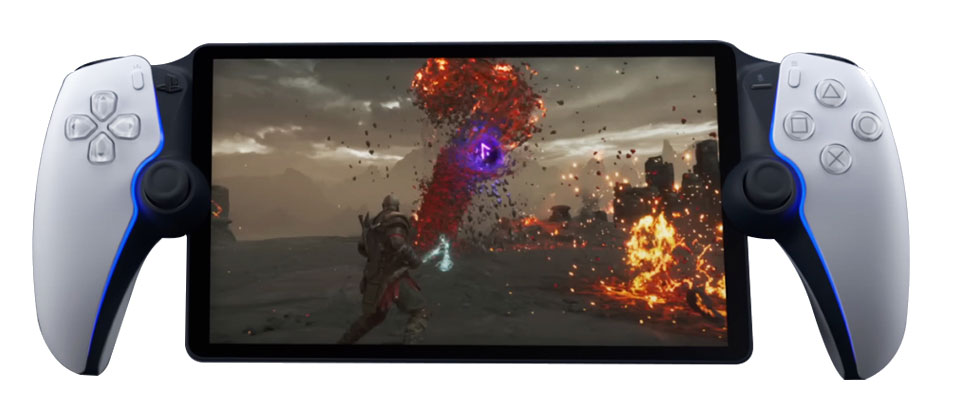 This clever attachment successfully mimics the PlayStation 5 DualSense controller and by snapping your phone into the device, you're ready to get your game on! If you're an iPhone user, don't fret because the Backbone One PlayStation Edition is also available this smartphone as well.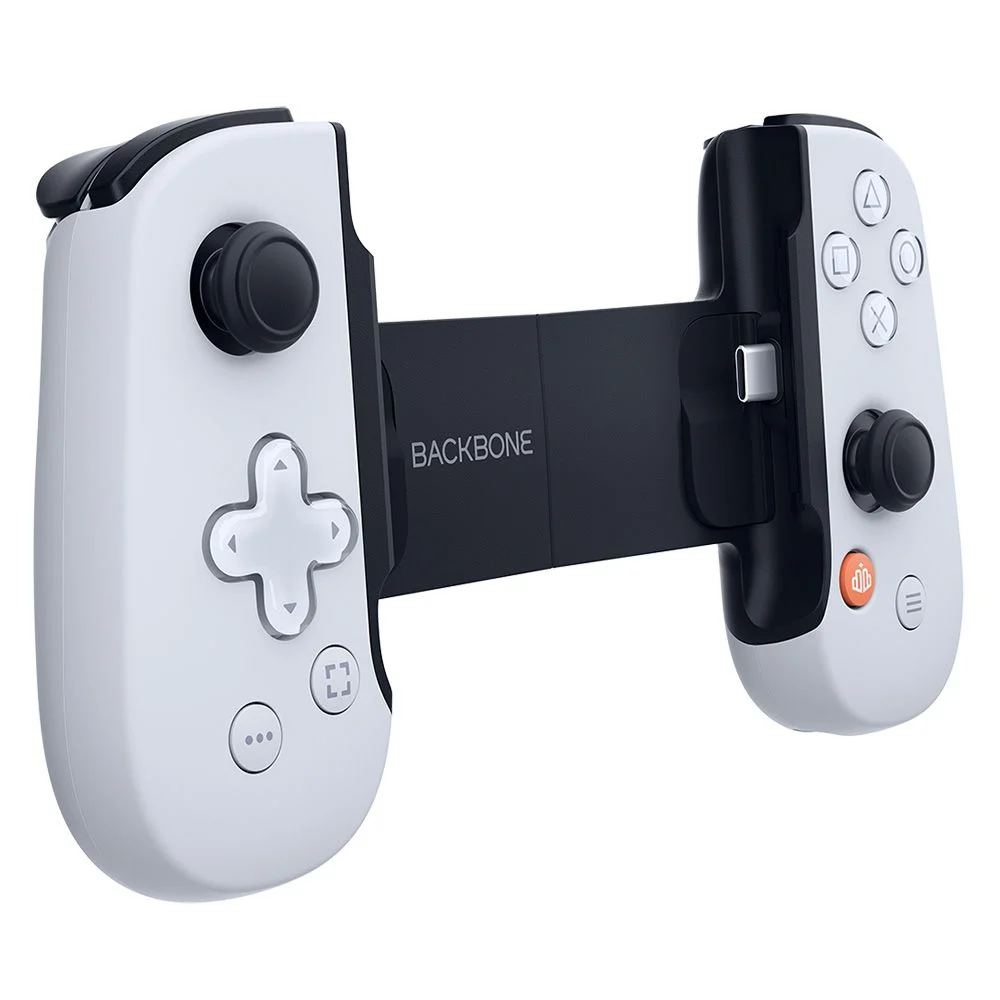 BACKBONE ONE SPECIFICATIONS
Pricing RRP $179.95
Compatibility Android
Software PlayStation Remote Play App
Backbone App
Headset Jack 3.5mm
Joystick Position Asymmetric
Specs Height: 93.9 mm
Width (Contracted): 176.2 mm
Width (Extended): Up to 257.6 mm
Depth: 32.6 mm
Weight: 138 grams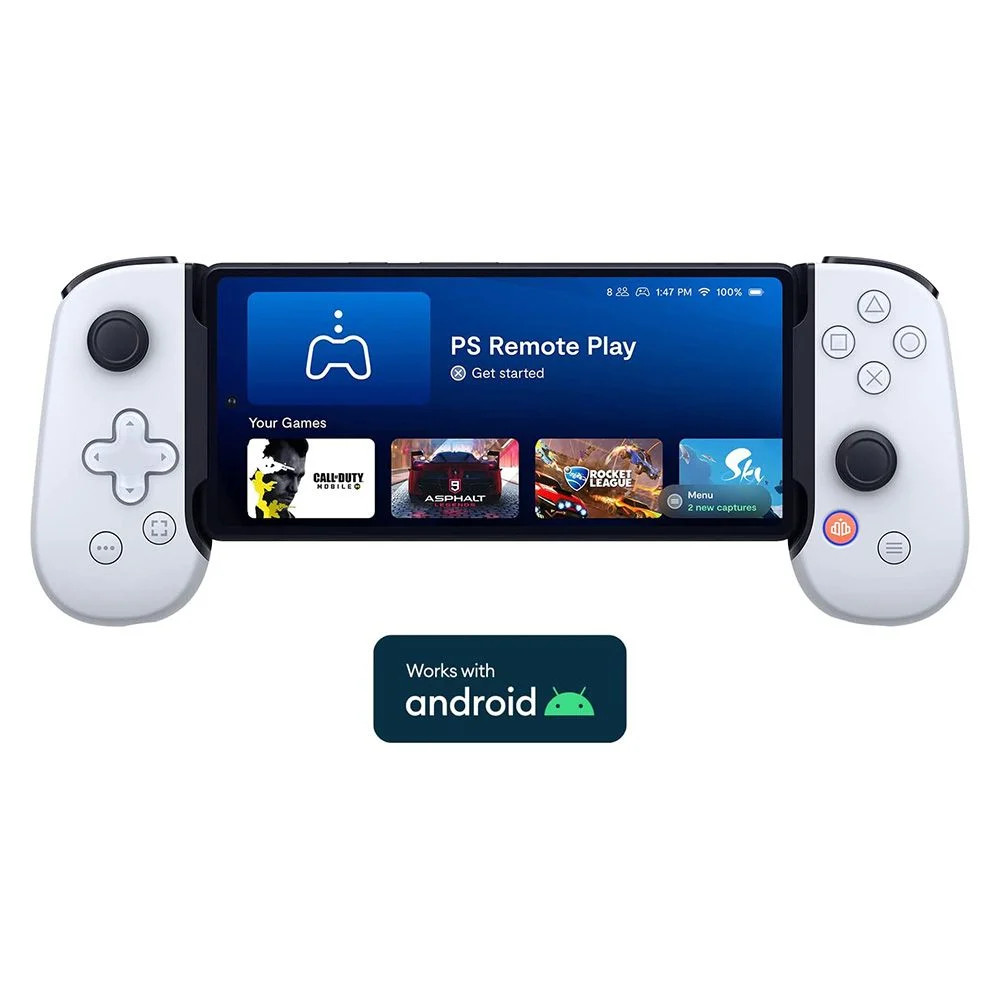 Best of all, the Backbone One doesn't just support the PS Remote Play app but is compatible with Google Play Store games, including the Xbox, PC and Steamdeck… so streaming from these devices to your phone and the controller just received a true console-upgrade. As you can see, the Backbone One Mobile Gaming Controller for Android is a true shapeshifter when it comes to both console and PC gaming on a portable device.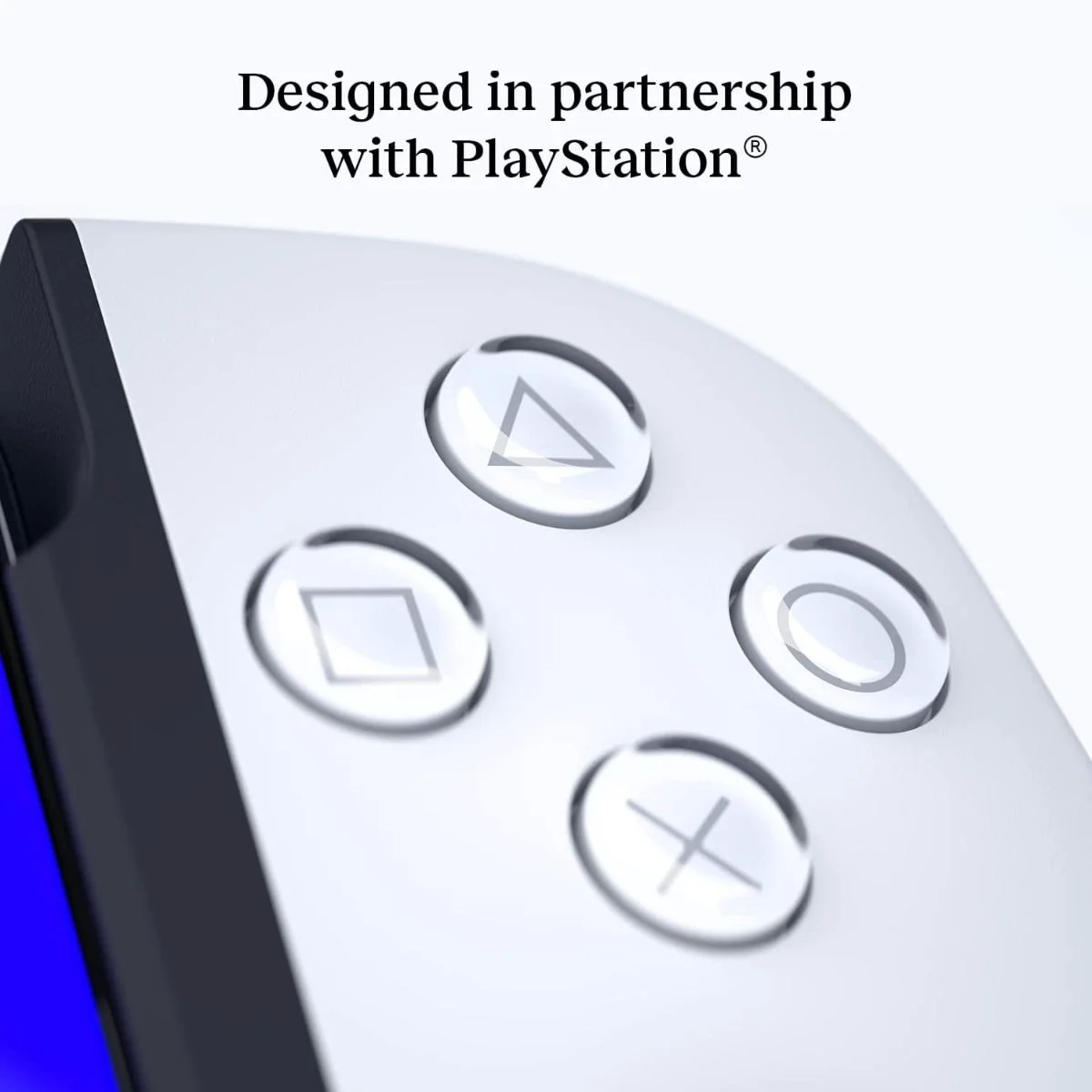 So if you can't wait until the portable PS5 (dubbed Project Q) that leaked by Microsoft costs $450AUD, the Backbone One Mobile Gaming Controller is the immediate solution. More importantly, the controller is an officially licensed product that is designed in collaboration with PlayStation and is available from stores such as JB Hi-Fi, EB Games, Big W and The Gamesmen, both in-store and online.
Key Features
Play any controller supported games with responsive analog triggers, tactile buttons, and clickable joysticks for a premium mobile gaming experience (*)
Low latency, Pass-through charging & 3.5MM headset jack. Connects to your phone's USB-C port for ultra-responsive gameplay. Charge your phone and use your headset while you play.
Works with most Android devices 8.0 and up
The Backbone app aggregates your content library and game streaming services into a streamlined user experience, including the ability to access free firmware updates and manage the features of the controller.
Backbone+ Subscription Trial Included: Unlock 20+ app features, perks & in-game rewards. A Backbone subscription is NOT required to play games with your Backbone One controller
(*) Games and services available may vary by country / Backbone+ subscription trial for new member's only, valid payment method required and continues automatically.
Box Contents
Backbone One
Quick Start Guide
Safety Sheet
Unboxing
Once out of the packaging, the Backbone One controller not only feels like a well-designed controller but it feels quite sturdy as well. As it's an officially licensed product, it boasts the classic button designs and icons that replicate the PS5 DualSense wireless controller perfectly. It should also be noted that the controller also works for PS4 owners via the same PS Remote Play App, including giving you access to a 3.5m audio port plus USB-C charging for your smartphone.
Installing your Android smartphone into the Backbone is a super simple process…
CONNECTING YOUR PHONE
STEP ONE
To snap in your Backbone, insert your phone camera-side first to ensure your phone is secured on the left hand side of the controller
STEP TWO
Once the left side is secured, use your left hand to hold the phone steady while your right hand extends the controller to make room for the right side of your phone
STEP THREE
After extending, you should be able to lower the phone into position while lining up with your charging port
REMOVING YOUR PHONE
Once disconnected, use your left hand to tilt the phone up and away from the left side connector.
STEP ONE
Start by gripping the device with your left hand near the connection while holding the right hand side of the Backbone with your right hand
STEP TWO
Gently extend the Backbone using these grips to disconnect the charging port connection while keeping your phone levels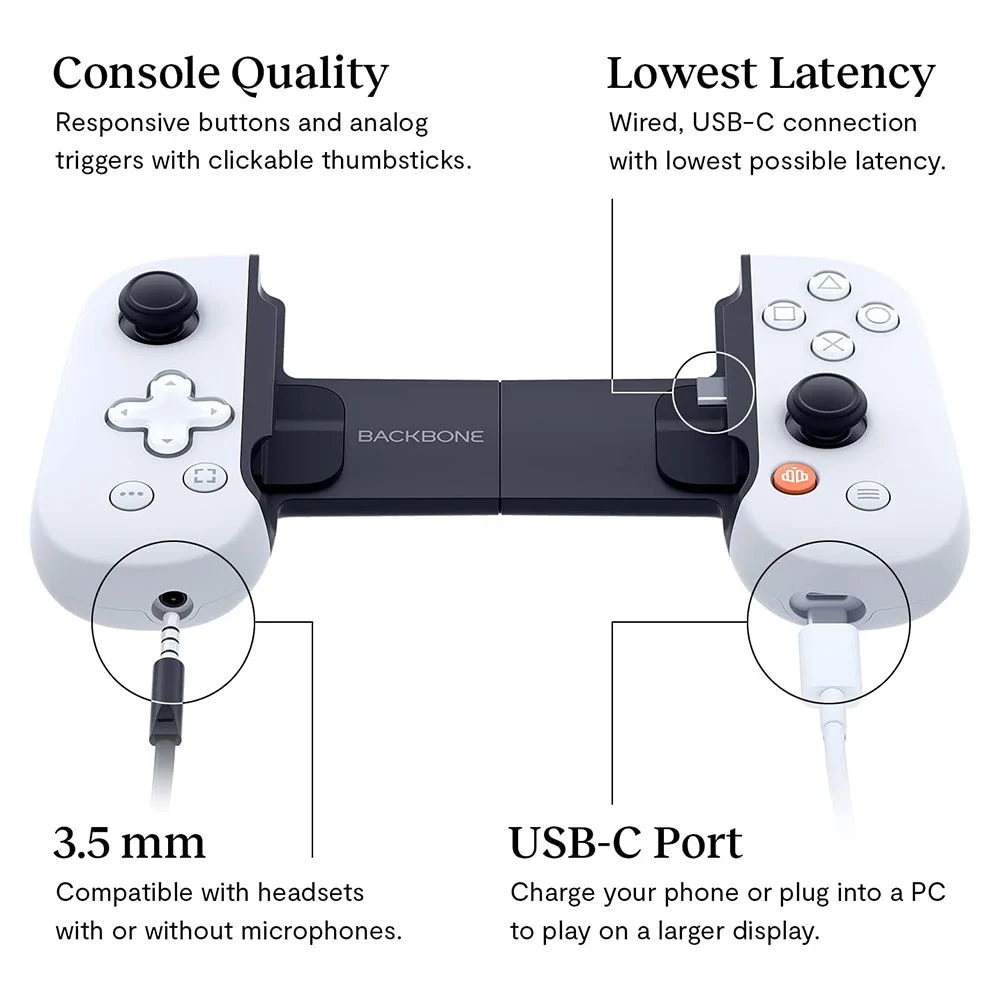 The other piece of the puzzle is ensuring your operating system is up to date as is the Backbone App (optional) and of course the PS Remote Play App. Once connected to my Android smartphone, the only thing I needed to do was power on the PlayStation 5 or Xbox Series X (XSX) in order to access perfectly smooth streaming from these consoles to my smartphone. As it supports a USB-C connection, you can even connect it to your PC or Mac for more gaming options.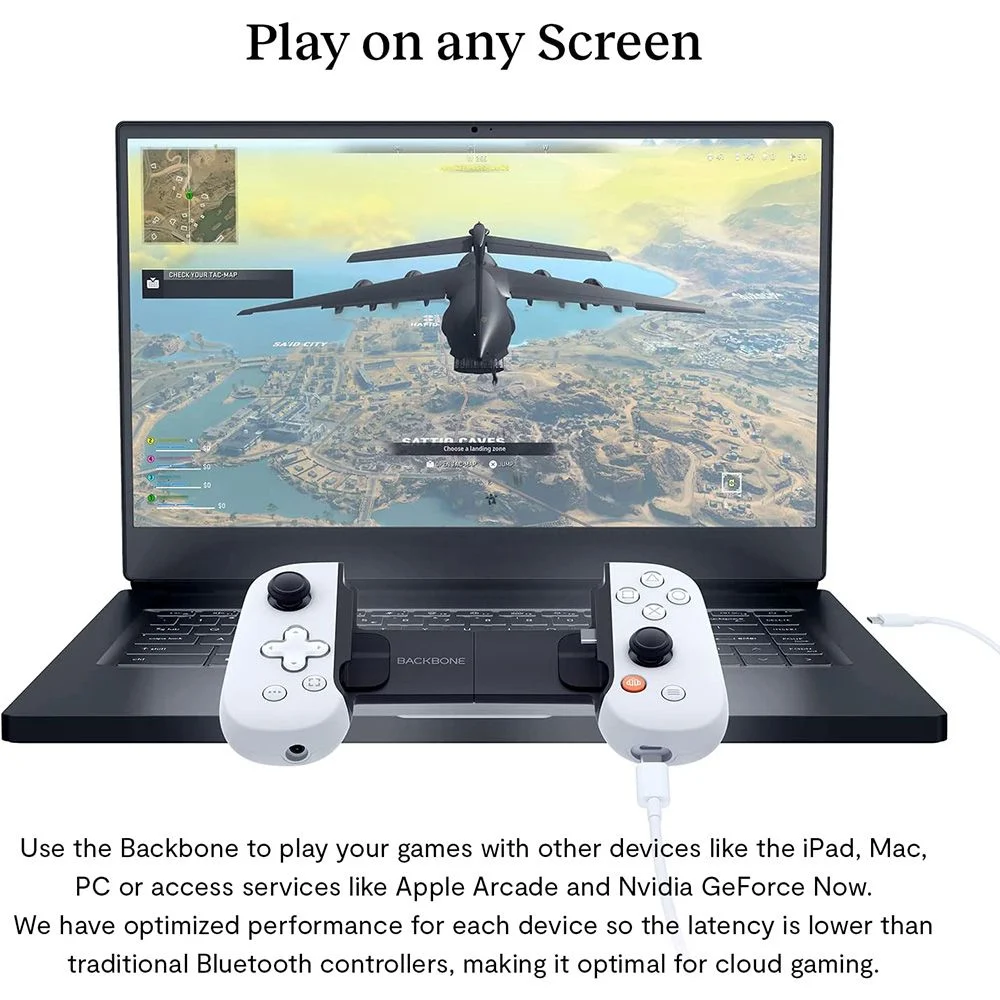 Once my phone was connected to the Backone One, it worked immediately and I could access my full games library from both my PlayStation 5 via the PS Remote app and the Xbox Series X through the Xbox app. Although I've used remote play before from my PS5 via a laptop and a controller (or Bluetooth on the XSX), this is a much more refined experience and best of all the controller feels like the PlayStation 5 DualSense controller. Games such as Star Wars Jedi Survivor and Call of Duty Modern Warfare 2 on the PlayStation 5 and Assassin's Creed Valhalla and Fornite on the Xbox Series X worked a treat. If definitely brought back fond memories of the PS Vita.
Further, the Backbone One app allows you to edit and share videos at an impressive 60 frames per second, including the ability to neatly keep your remote play games in one place. While the app is not mandatory it does add an element of simplicity to keeping things in once place and is ideal for those gamers that like to share their gameplay videos.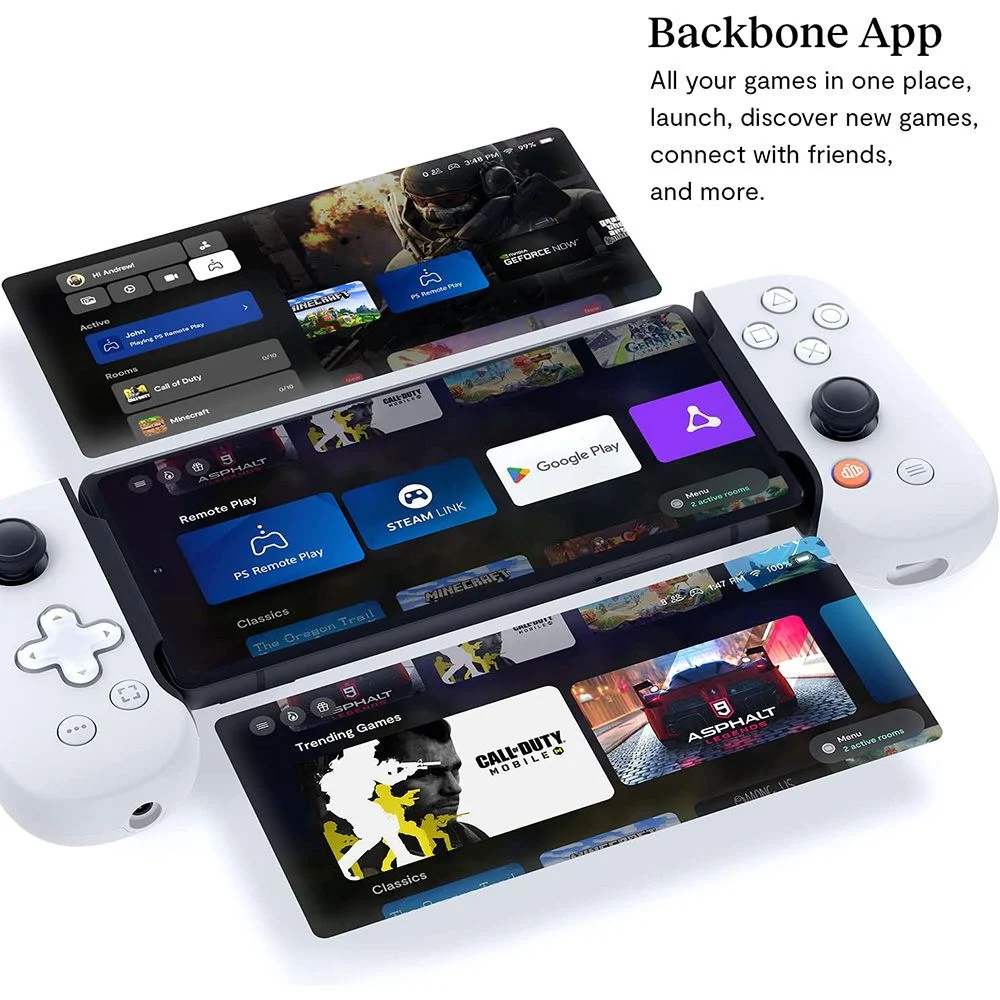 Final Thoughts?
I really enjoyed my time with the Backbone One (PlayStation Edition) Mobile Gaming Controller for Android and the ability to use it on a multitude of different streaming platforms and of course direct connections to your PC or Mac makes it a truly versatile gaming creature. Best of all, it feels like the PS5 DualSense controller, although slightly larger once your phone is in but nonetheless, it's an affordable and well-designed mobile controller.
Recommended!