Hardware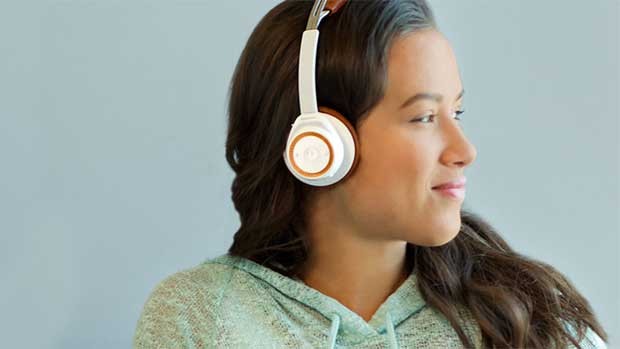 Published on August 14th, 2015 | by James Wright
BackBeat SENSE Wireless Headphones Review
Summary: The Plantronics BackBeat Sense are a great pair of headphones that boasts an excellent design and some really cool features
The BackBeat SENSE from Plantronics is definitely a premium headphone from not just the design but also sound quality and comfort factor. However where this product shines is through its smart wireless capabilities which not only allows you to control two Bluetooth devices (up to 100 metres away) but when you take off the headphones, the streaming audio pauses and when you put them back on, it resumes playback again. That's a pretty impressive wow factor right there.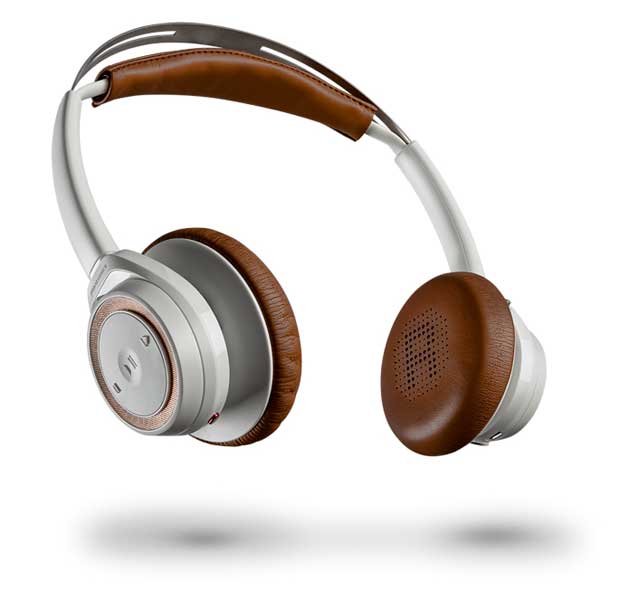 Features
Richly detailed audio
Lightweight comfort
Automatic pause/play
Non-stop music up to 18 hours
Stream up to 100m/330ft
Multiple Bluetooth connections
Hear your surroundings
Whispered status alerts
Ready for travel
Locate lost headphones
The packaging of the BackBeat SENSE is great and it's like opening some premium present from a speciality store as it's nicely wrapped in black paper with the SENSE logo on it. Then you have the awesome storage container (aka bag) for it that contains the manual, angled 3.5mm inline audio cable plus a Micro USB charge cable. The BackBeat SENSE itself not only looks fashionable thanks to its earthy colouring but it's very comfortable on the ears due to the pillow soft memory foam cushions. They are also quite lightweight at just 140 grams so it's almost like you're not wearing any headphones.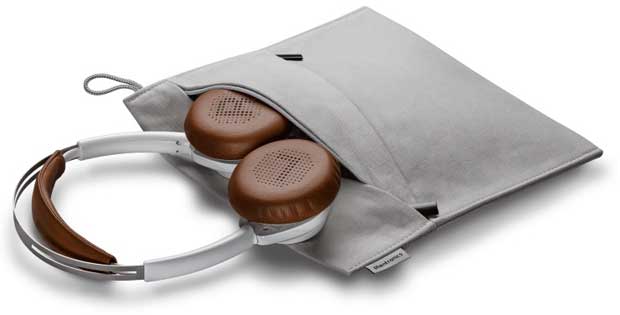 Setting up the device is quite easy thanks to Bluetooth and we tested this product on an iPhone 5S plus a Samsung Galaxy S6 and pairing was very simple. As mentioned, it has a sensor that knows when it is worn and when it is not which is great for resuming your music right where you left it or audio books for that matter. The product even comes with a microphone with a very nifty or sneaky feature that allows you to hear the world via the microphone. I'm not sure what the purpose of this is but it's cool feature nonetheless.
The headphones are a Class 1 Bluetooth system which means it supports a range of 100 metres which is amazing and even works well through walls. There is a on/off switch on the headphones and controls are on the sides of the earcups which are well positioned controlling your music. The other side has a call answer button. Another cool thing about the headphones is that the earcups are labelled inside with an L for left and R for right which is definitely thinking outside the square. On the right earcup, there is the microUSB port plus the 3.5mm connection.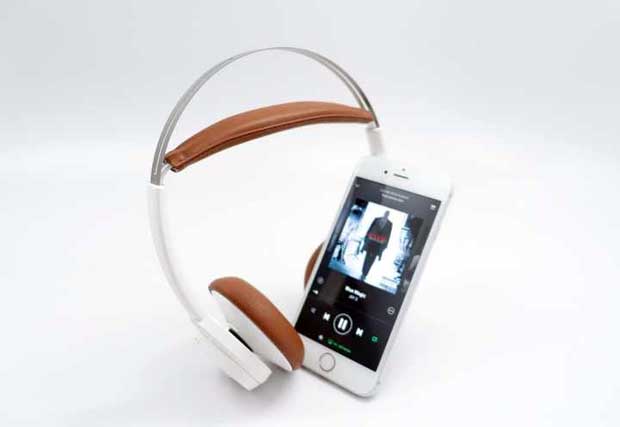 In terms of battery life, the BackBeat SENSE boasts around 18 hours of streaming and it's also compatible with a variety of Smart Phones like the iPhone 6 or Galaxy S5. This also means that you can accept calls on the BackBeat SENSE. The unit also has five LED's to know how much battery you have left and does mirror the actual battery itself. If the battery does die, you can use the headphones as normal headphones as well.
The sound quality of the BackBeat SENSE produces crisp and clear audio with minimal distortion. This is more so with songs that have a lot of bass but overall it works well with all sorts of audio that includes music, movies and gaming. It even has an element of noise cancellation which does help remove some background sounds. Voice calls were equally as good.
Final Thoughts?
The Plantronics BackBeat Sense are a great pair of headphones that boasts an excellent design and some really cool features that not only produces excellent sound quality but it has decent battery life plus some flawless wireless capabilities.
Recommended for lovers of wireless headphones with a recommended retail price of $249AUD (August 2015).