Comics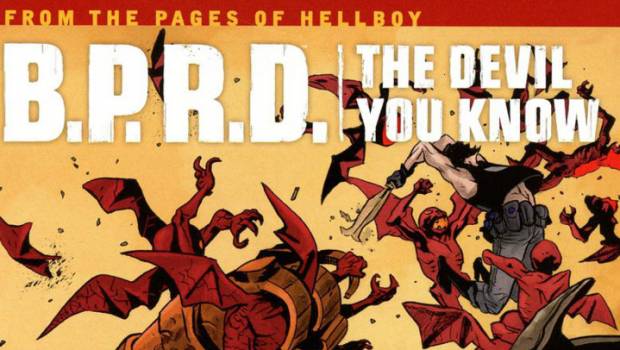 Published on September 3rd, 2018 | by Chris O'Connor
B.P.R.D. The Devil You Know #9 Comic Review
Summary: With a sky full of demons over New York, Hellboy finds his urge to get back in the fight and with the help of the B.P.R.D. takes the battle to the enemy.
It was doubtful Hellboy would get back into the battle… but it seems he has found his fighting spirit again and as the B.P.R.D. make their way into New York he joins the forces attempting to clear the city of the demonic forces flooding the sky and streets. Meanwhile the cracks in the enemy forces fester and still threaten to tear their plans apart.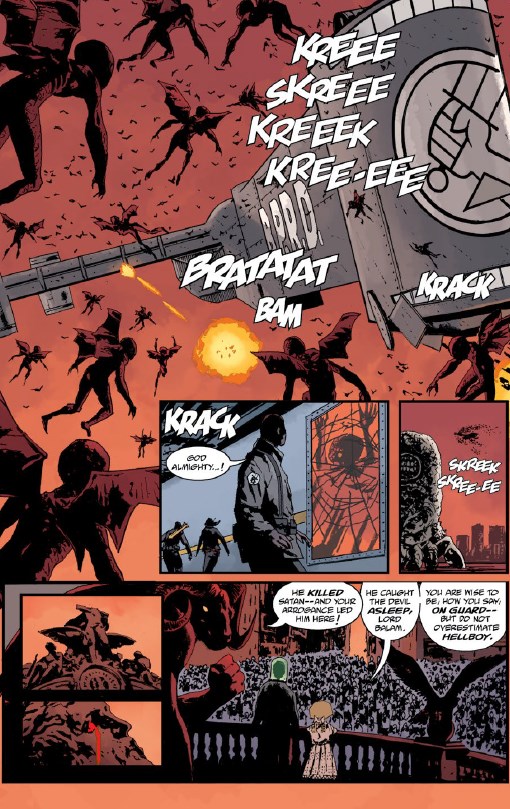 Writing
There is a literary smog throughout, a choking sense that the B.P.R.D. will have to fight for every breath, every victory is only temporary. That sense of permeating danger prevents the reader getting too comfortable… even when Hellboy joins the fight… there are suggestions there are no guarantees that will lead to a successful outcome. The other side of the battle doesn't fare that much better with doubt still being clearly present in some of the forces looking to take over Earth.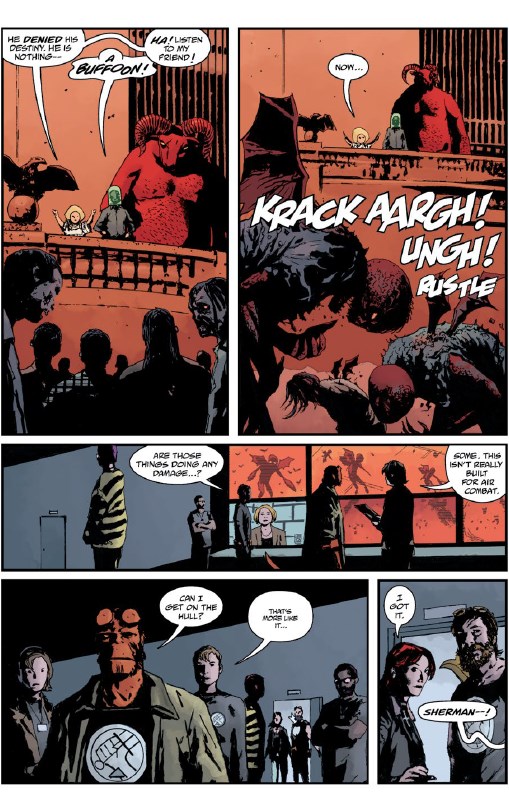 Artwork
If the words gave a sense of dread the imagery gives an overwhelming sense of oppression. The red hues evoke a sense of a monumental fire consuming the world and blacking out the sun. The unrelenting dark tones tell us hope is a luxury the B.P.R.D. doesn't have. Our heroes don't fight to win the war… they fight simply to survive this battle and what lies beyond that is anyone's guess.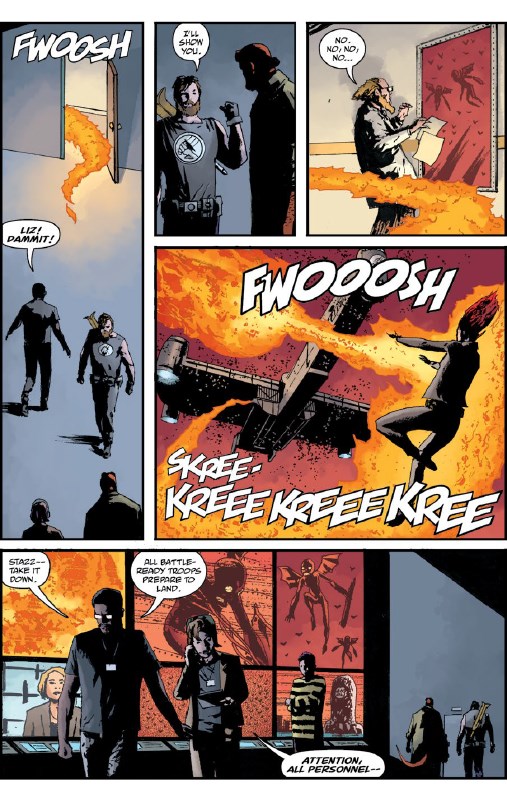 Final Thoughts
This story has maintained an ominous tone for some time now and even with Hellboy getting back into the thick of things, there is no real indication that things are going to get any easier any time soon. While this tone might be a bit too strong for some… it does add some fear into a group that to a large extent have seemed at least resistant to death. All our main characters have faced their potential end and come back to fight again… but the tone of this story may have you wondering if their fates are so bright.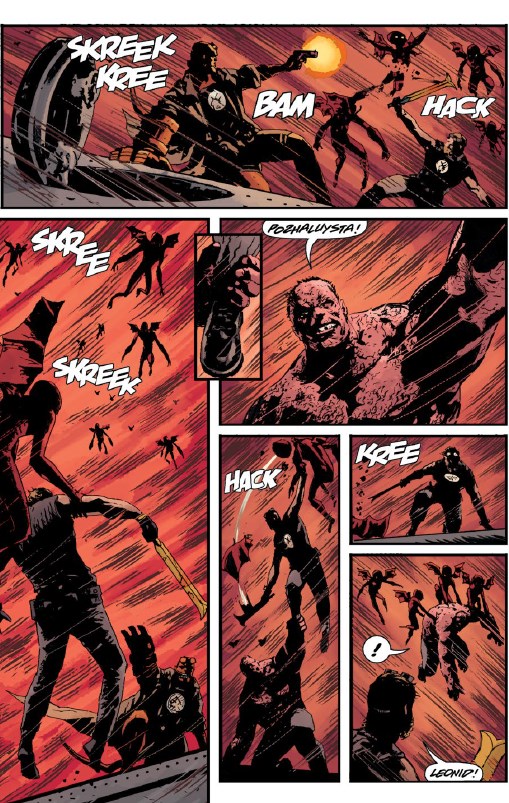 Publisher: Dark Horse
Writer: Mike Mignola, Scott Allie
Artist: Laurence Campbell
Colourist: Dave Stewart
Cover Artist: Mike Mignola, Max Fiumara
Genre: Horror
Format: 32 pgs, FC, Ongoing
Release Date: 8th August, 2018