Comics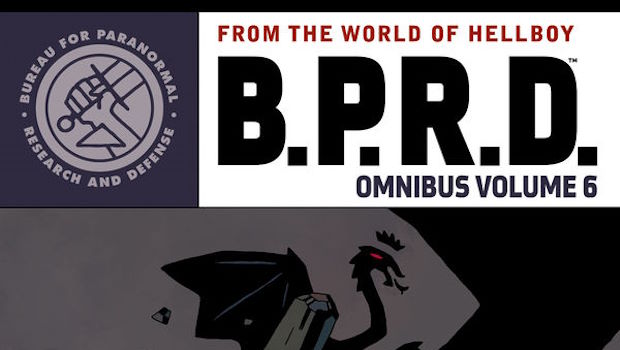 Published on September 7th, 2023 | by Chris O'Connor
B.P.R.D. Omnibus Volume 6 TPB Comic Review
Summary: With the world seemingly falling to pieces, Hellboy gone and Abe in a Coma... can the B.P.R.D. still fight back the monsters that threaten to take over earth?
Hellboy is gone, Abe Sapien is in a Coma… things aren't looking good for the B.P.R.D. but as the world looks set to crumble, Liz Sherman rejoins the fight and the agents do what they can to hold back the innumerable monsters.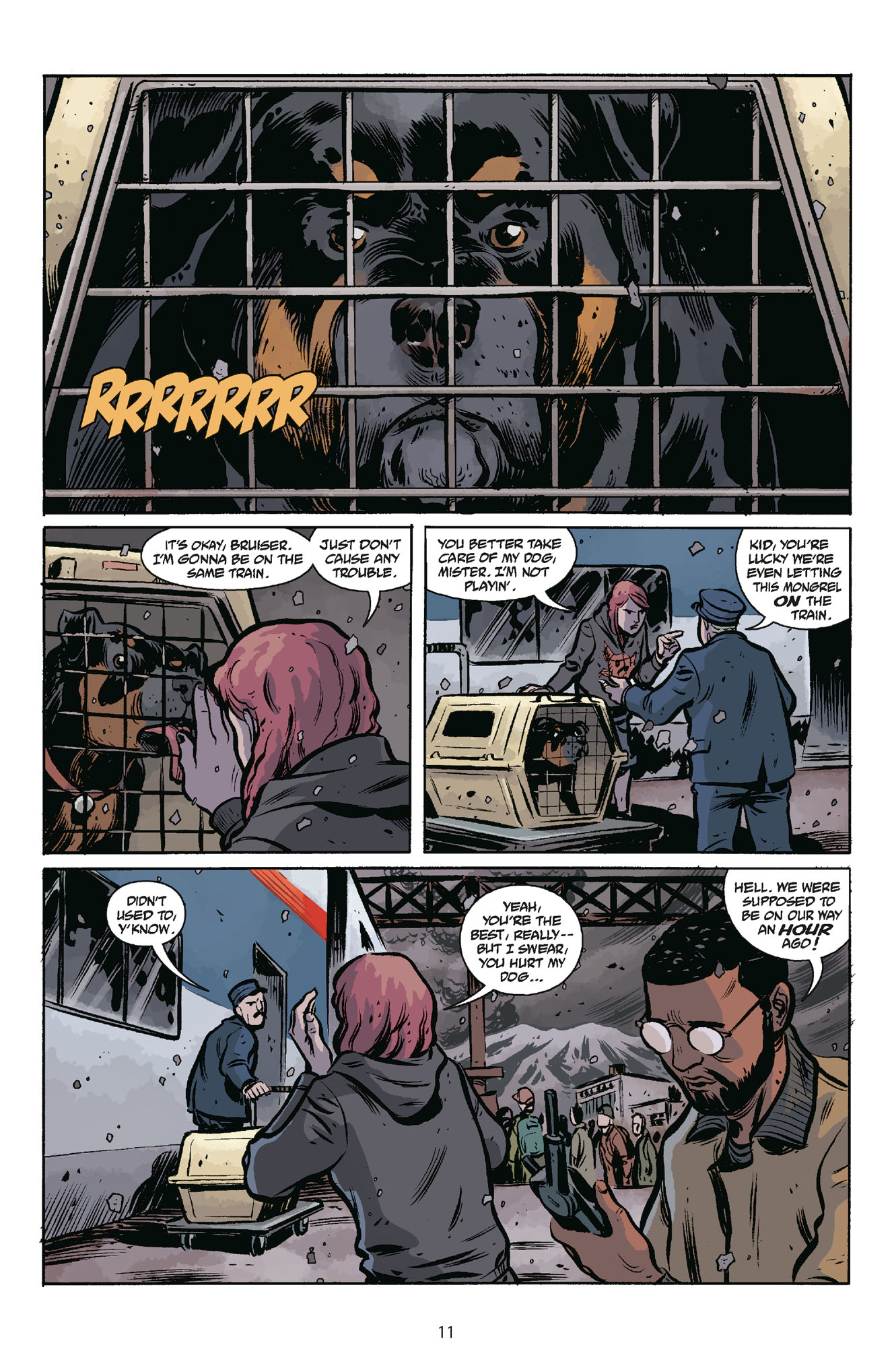 Writing
It's easy to forget that the B.P.R.D. is made up of mostly "mere mortals"… regular humans tasked with an anything but regular job. This mix of stories explores some of those agents who don't have the benefit of super powers to save them from the hordes of monsters they must face and at times the fear that comes with that is very evident. The opening story is a great example of that (well there might be a touch of super power… but not much). People trying to do all they can to survive and at times being faced with tough choices of whether to save other people… or even if they can. It brings the large scale monster fighting stories right down to the very personal and in some ways it's even more scary… because it's far more relatable.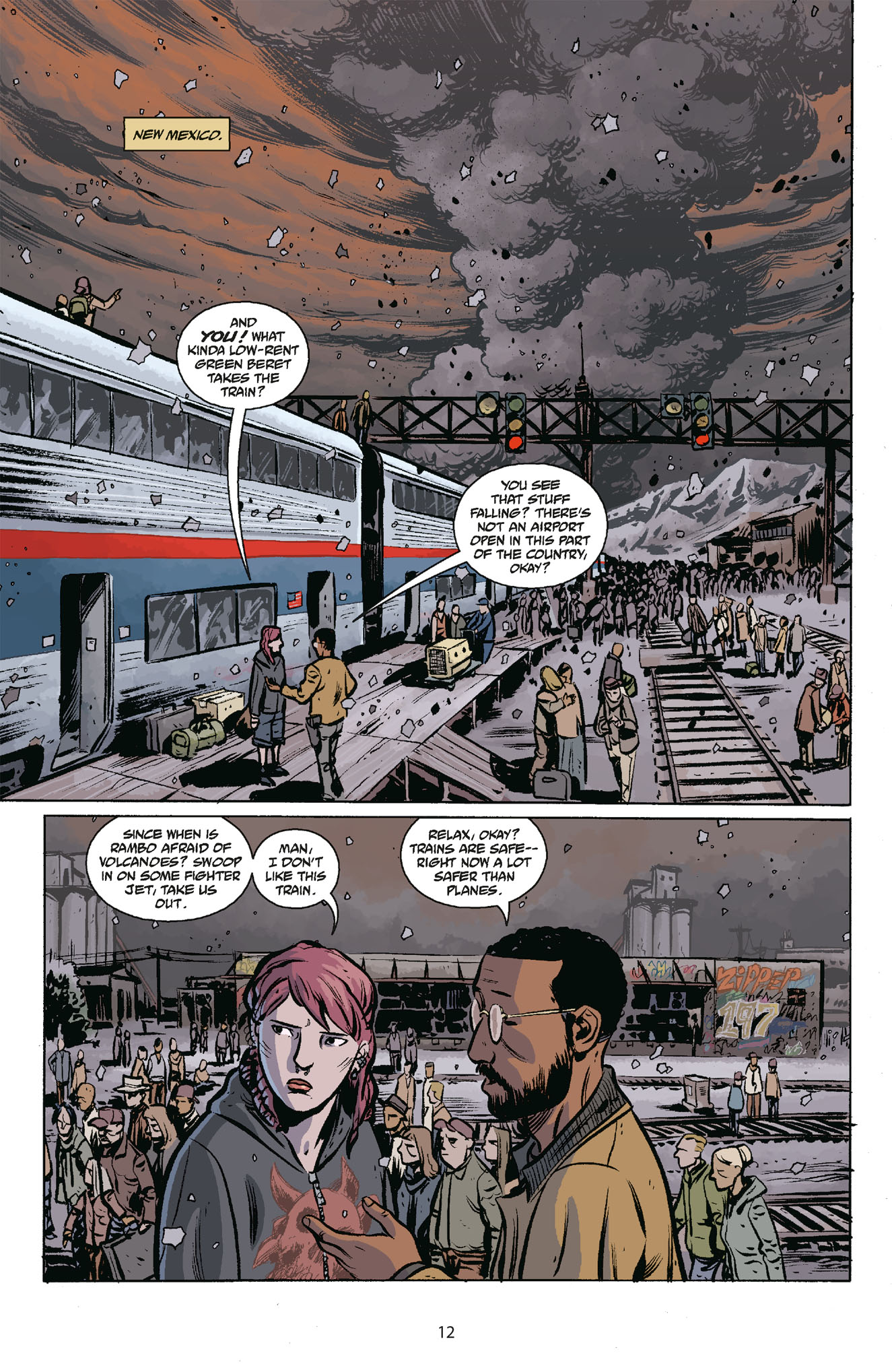 Artwork
While there is arguably a bigger focus on individuals and their experiences of the apparent end of the world… there are still plenty of panels featuring monsters and those monsters are quite horrible. The juxtaposition of what almost looks like a normal train ride or office environment and a giant otherworldly monster, really drives home the chaos the world seems to have fallen into. Some of the stories remind me of the old Tin Tin comics in an almost modernized version of their visuals. Comical but still full of very serious matter. There's a very real chance that if the art took a more "realistic" approach… this collection wouldn't be allowed to be published as the sights would be too horrific and traumatizing, so the slightly more "cartoonish" feel to the images helps to make it all a bit easier to stomach (certainly some panels more than others).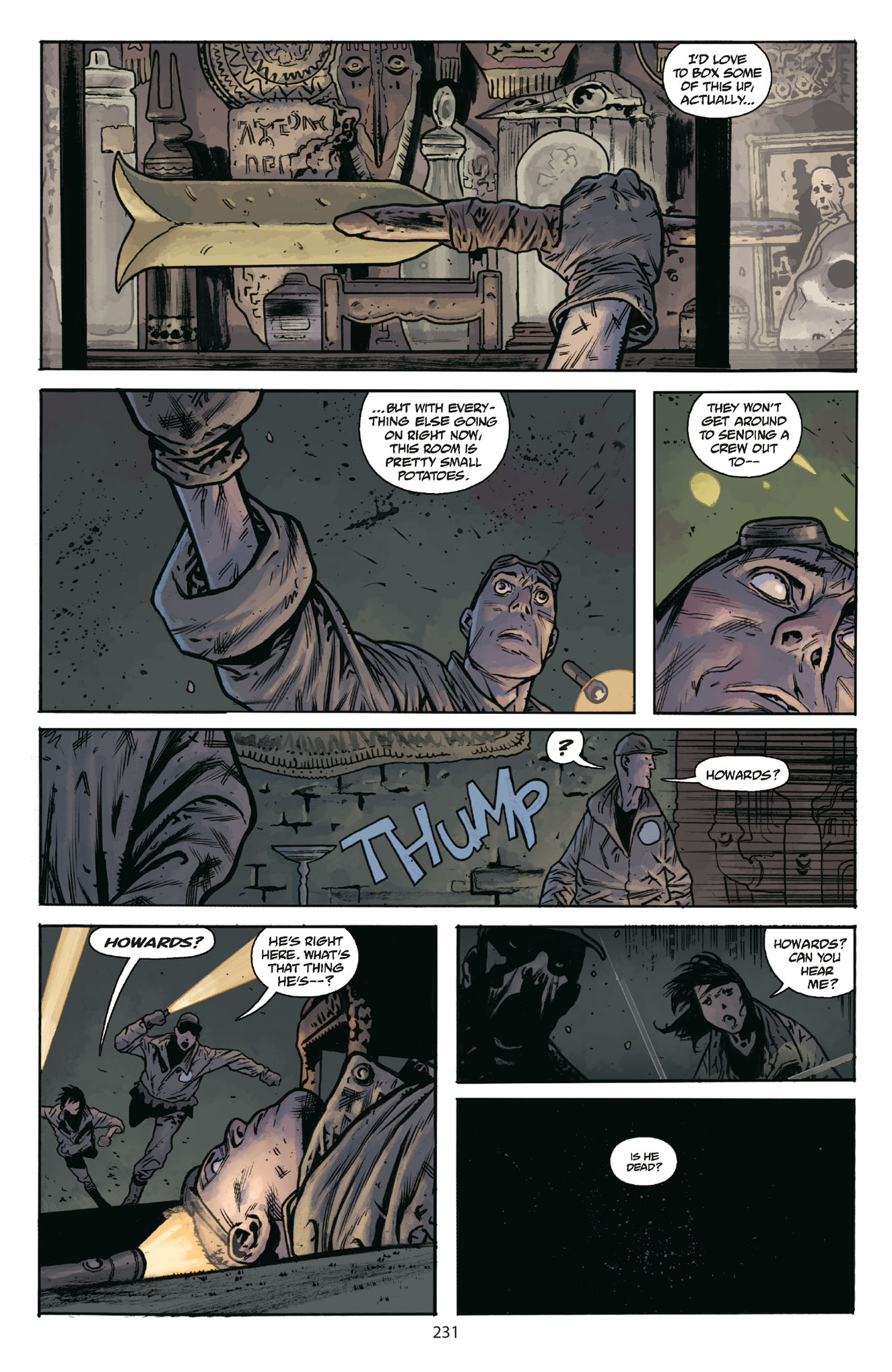 Final Thoughts
The only negative thing I would say about this collection is it can be quite bleak at times… that's not strictly a bad thing as it suits the theme… it's just something to be mindful of if you are considering buying it and are prone to getting emotionally affected by what you read/view. Otherwise… this is a great collection for seeing what becomes of the world when Hellboy is gone and things are looking grim. For seeing the resilience people can show in the face of what must look like certain doom. If you enjoy the Mignolaverse… then grab a copy!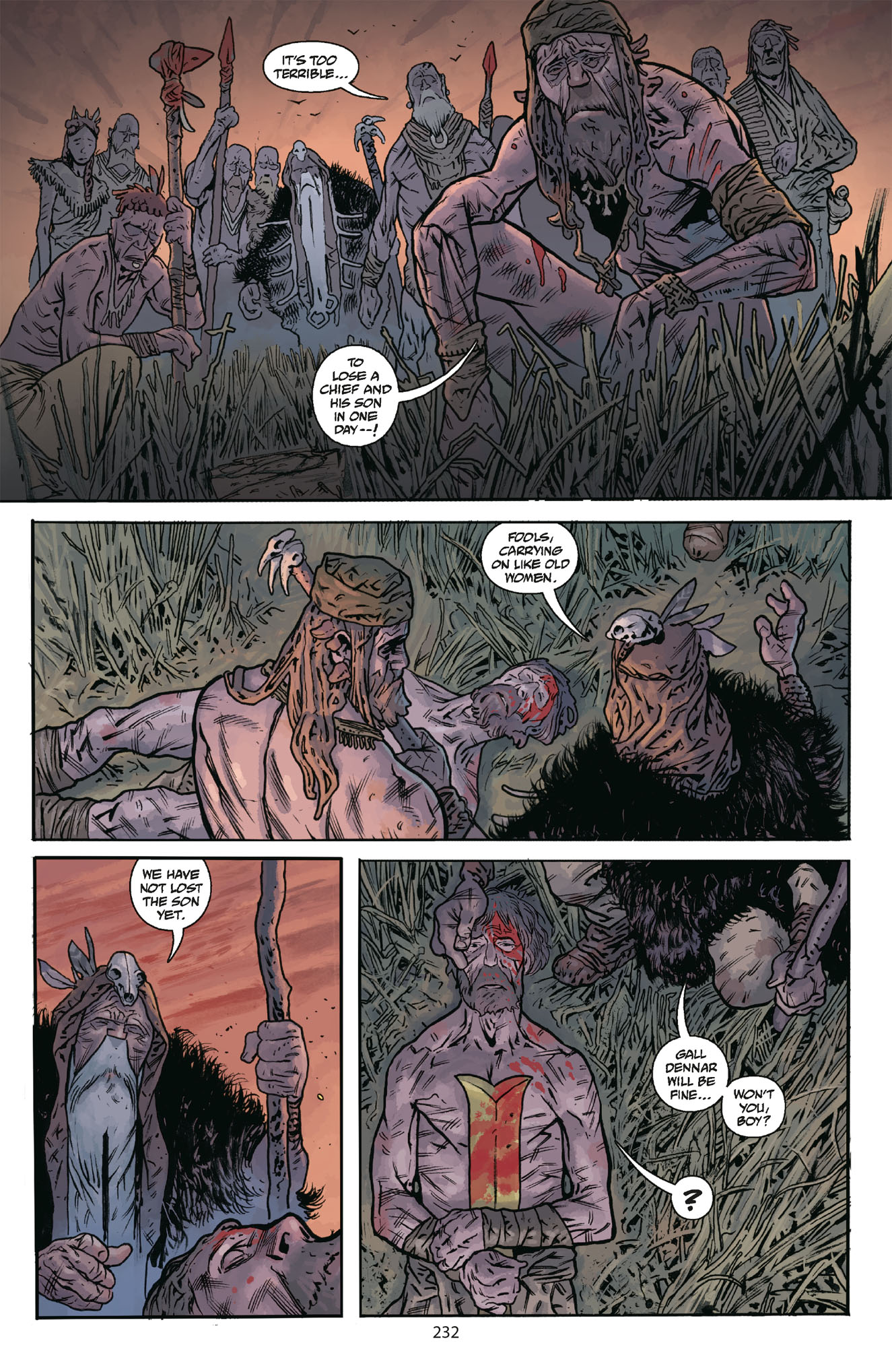 Publisher: Dark Horse
Writer: Mike Mignola, John Arcudi
Artist: Tyler Crook, James Harren
Colourist: Dave Stewart
Genre: Action/Adventure, Horror, Crime
Format: 480pgs, FC, TPB
Release Date: 2nd August 2023