Comics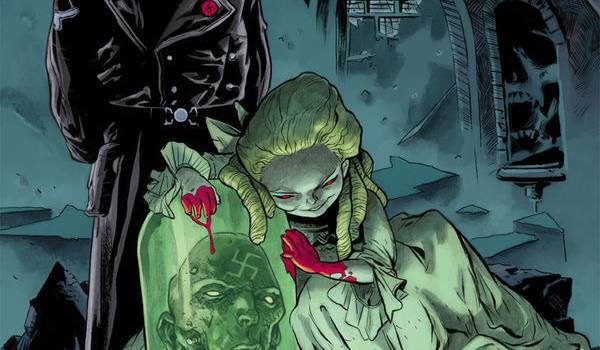 Published on July 16th, 2018 | by Chris O'Connor
B.P.R.D. Better The Devil You Know #8 Comic Review
Summary: A possible break through for the B.P.R.D. gives a clue as to who is enslaving people across the country and cracks are forming in Varvara's plans for a new Pandemonium.
The battle to save earth continues, Hellboy is still taking everything in and the B.P.R.D. might finally have a lead that could shed some light on who is leading the cult enslaving people across the country. Meanwhile there are signs of dissent in Varvara's ranks that may throw her plans for a new Pandemonium down the drain.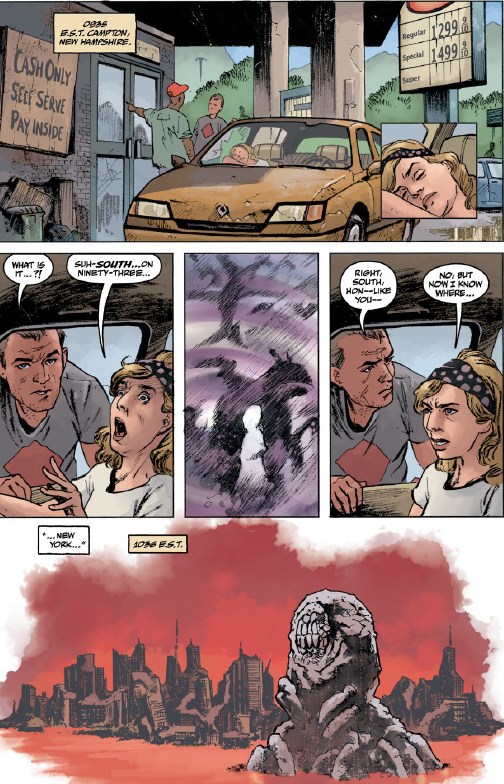 Writing
There's a great degree of tension throughout this story arc and it's continue here with people's emotions stressed to their limits and questions about the justification of actions. Even with a clue to who is behind the cult there is still a big question mark over how the B.P.R.D. can hope to put a stop to it. Not to be outdone, Varvara's own little motley crew are showing signs of doubt in her plans. The turmoil on both sides of the battle just adds to the overall sense of unease and apprehension for what is to come. In among all of this Hellboy seems somewhat philosophical about the plight of the world, pondering the point of it all.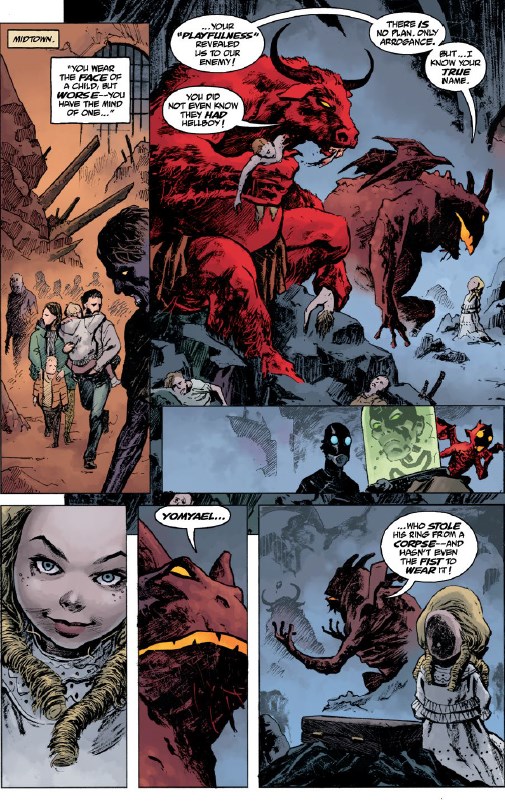 Artwork
Sebastian Fiumara brings a fresh touch to the visuals for this issue and there are some standout panels. The first that jumped out at me is Hellboy turning back to a group that had been talking without him… what stood out to me was how his horns were drawn… the "stumps" that normally seem to be depicted as just rounded like normal horns (unless I've not been paying much attention in the past), here were depicted with a more rock like angular feel to them. Later there is a panel with Liz, Abe and Hellboy and it's just a lovely "hero shot" with beautiful framing. The last stand out is the final panel… I won't spoil it but when you see it you will know why I think it stands out.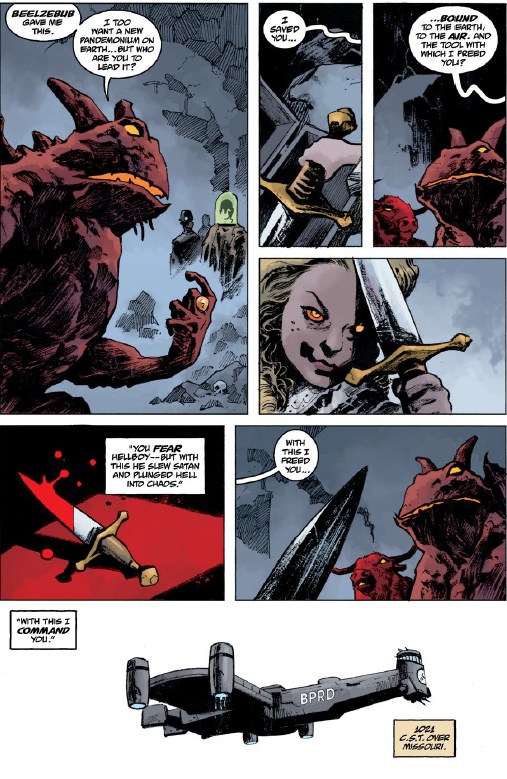 Final Thoughts
This story has taken some twists and turns but it feels like this is a major turning point in the battle for earth. Hellboy is still very introspective but he seems to be taking more note of what is going on around him and the B.P.R.D. finally seem to have a lead that may help them make some headway. Varvara's plans are showing some cracks which might also give our heroes a chance of turning the tide of this epic battle… but it's not safe to count any chickens, or demons yet… the tension is still high and the end is still a hazy crimson glow on the horizon… the journey continues but this portion is certainly a gripping addition.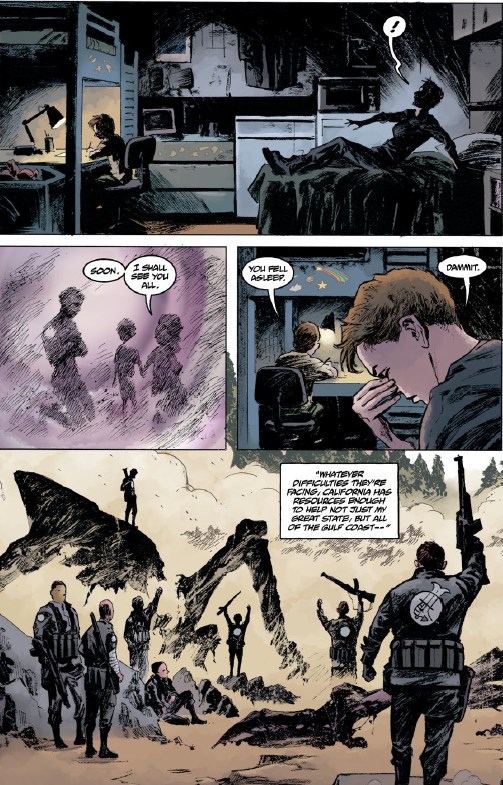 Publisher: Dark Horse
Writer: Mike Mignola, Scott Allie
Artist: Sebastian Fiumara
Colourist: Dave Stewart
Cover Artist: Max Fiumara, Mike Mignola
Genre: Horror
Format: 25 pgs FC, Ongoing
Release Date: 11th July, 2018