Games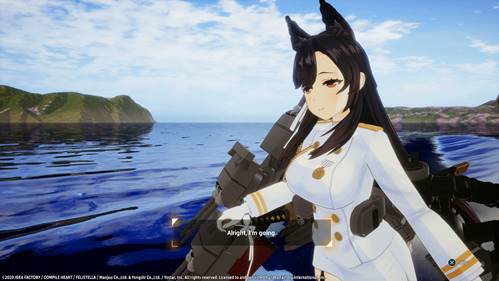 Published on January 23rd, 2020 | by Andrew Bistak
AZUR LANE: CROSSWAVE ARRIVES IN AUSTRALIA FEBRUARY 28TH
Land ho, Commanders! Idea Factory are excited to announce that the 3D action shooter game, Azur Lane: Crosswave will launch physically on the PlayStation®4 in Australia on February 28, 2020. The Steam® version will launch on February 13, and will include Japanese, Traditional Chinese, and English
Azur Lane: Crosswave takes the spirit of the mobile game and uses the Unreal Engine to bring its characters to life in a massive 3D world, so fans can see them like they've never seen them before. The in-game character designs will also feature cel-shaded anime style 3D graphics that stay true to the original art.
About Idea Factory International, Inc.
Idea Factory International was first established in September 2013 as an information hub for the Japanese company Idea Factory Co., Ltd., and is now the publisher of fine titles including the Hyperdimension Neptunia™ Re;Birth series, its spinoffs, and otome games like Amnesia™: Memories and Hakuoki™: Kyoto Winds. IFI has worked and continually strived to provide high-quality Japanese ports on multiple platforms including the PlayStation®Vita, PlayStation®4, Steam® and most recently, the Nintendo Switch™. We will continue providing localised media to fans worldwide in conjunction with Idea Factory Co., Ltd., with a focus on strengthening the Idea Factory brand around the globe.
About Turn Left Distribution
TLD is a software and accessories distributor providing quality, innovative interactive software titles and accessories across Australia and New Zealand. The company's main objective is to provide its clients and customers with category leading software and accessories brands that deliver a highly satisfying entertainment experience.