Events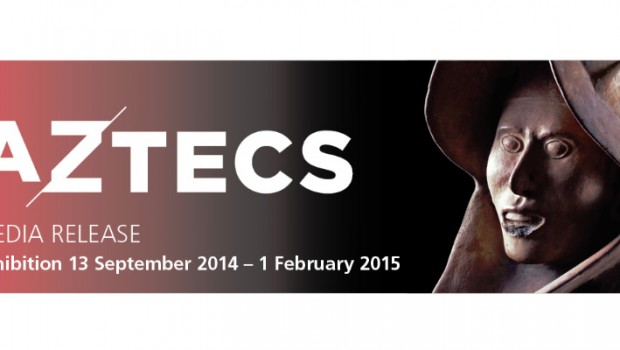 Published on September 7th, 2014 | by admin
Aztecs Exhibition, Australian Museum
Experience one of the world's greatest civilisations in Aztecs – an extraordinary new exhibition showcasing cultural treasures from Mexico's major museums, opening at the Australian Museum on 13 September 2014.
In Sydney for the first time following a successful season in Melbourne, the exhibition features more than 200 priceless artefacts and dramatic multimedia touch-screens and immersive elements that tell the story of the spectacular and ultimately tragic rise and fall of the Aztec empire.
"This is a once in a lifetime opportunity for visitors to see the extraordinary possessions of the Aztec emperors while exploring their sacrificial rituals and uncovering the mysteries of the Aztec afterlife," Kim McKay AO, Australian Museum Director and CEO said.
"The Aztec empire evokes a sense of mystery and cultural wonder that is reflected in the magic, colour and beauty of the Mexico that we see today."
The Aztecs exhibition is presented by Adventure World, one of Australia's leading travel experts who will also be providing special Mexican travel
experiences in conjunction with the exhibition.
"The exhibition is a revelation for those looking to uncover the epic but fleeting 500 year old story of the Aztec civilisation which was home to gods and demons, warriors and slaves, nobles and commoners," Fran Dorey, Exhibition Project Manager said.
"In the 15th century, while the European Renaissance was dawning, the Aztecs were building a sophisticated  and expansive empire with technical, economic and artistic advances that laid the groundwork for modern Mexican society. Yet just 100 years later, the Spanish invaders put an end to it all," she said.
"It is the Aztecs incredible achievements in this short time and the drama behind their astonishing rise and their equally dramatic decline, as well as their lasting legacy, which makes their civilisation such a fascinating one."
The Aztecs exhibition focuses on six major themes: the origins and migrations of the Aztecs; religious beliefs and rituals; war and conquest; royal power and family life; markets, trade and agriculture; and finally, the fall of the Aztec empire.
Highlights include striking ceramic sculptures of Aztec gods such as Mictlantecuhtli – god of death and lord of the underworld, who stands bent over with his liver hanging out, grinning maniacally; as well as intricate models of Aztec gardens and marketplaces and a scale model replica of the Great Temple, Huey Teocalli, the most important Aztec temple and a site considered to be the centre of the universe.
"It also includes a Character Trail for families to enjoy with kids encouraged to collect fun stamps and discover who they might have been in the Aztec world – a warrior, a farmer or maybe a priest!" Ms Dorey said.
The Australian Museum will celebrate Aztec culture with a special program of tours, talks, evening events and school holiday activities.
Aztecs is on show at the Australian Museum from  13 September 2014 – 1 February 2015.