Comics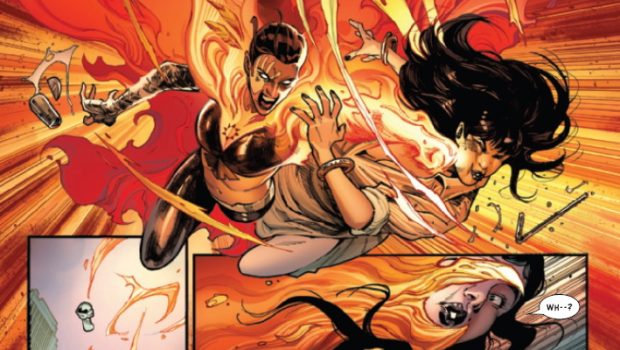 Published on July 26th, 2022 | by Tim Chuma
A.X.E.: Judgment Day #1 (2022)
Summary: The start of a new major storyline. Worth a look even if you did not think that much of the Eternals movie. Has enough different characters that they are not the only thing there.
War between the Eternals and the Mutants has begun even if they haven't officially declared it. From the Eternals perspective all mutants are descendants of Deviants and must be destroyed. In this timeline both mutants and Eternals can be "reborn" after they die and the normal inhabitants of earth are getting upset they only have the one life.
I have to admit the movie version of Eternals left me cold and the concept of them is a bit of a tough sell as they are something that not many people knew about before. For better or worse they have gone all-in with the Eternals and all the different comics they are involved in.
This does seem to be one of the major storylines with a lot of the more familiar Avengers and X-Men involved in it so it should get more people involved in it.
I would recommend this one if you are a fan of some of the main characters even if you are only luke-warm on the Eternals as while they are in it, they are one of the sets of characters and not the main focus of the storyline.
As I expect there will be plenty of other related character storylines off this main storyline plus all the multiverse versions as Marvel seems to be a fan of these days.
Comic details:
Writer: Kieron Gillen
Penciler: Valerio Schiti
Cover Artist: Mark Brooks
Publisher: Marvel
Published: July 20, 2022