Games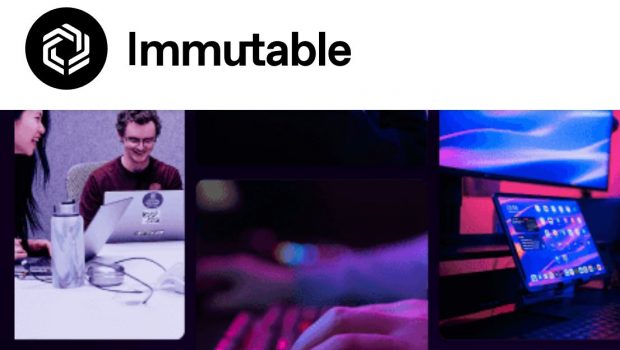 Published on October 11th, 2023 | by Adrian Gunning
AWS and Immutable to Supercharge Mass Adoption of Web3 Gaming Globally
Immutable, a leading web3 gaming company, today announced that it will work with Amazon Web Services (AWS) to embark on a number of infrastructure and go-to-market initiatives designed to accelerate the on-boarding of game studios to web3 and drive digital ownership of in-game items to millions of gamers globally.
Web3-based gaming, which utilizes blockchain technology and enables players to own and trade-in game digital assets, is growing rapidly, with 100 million gamers globally expected to be onboarded in the next two years.
To leverage this opportunity, Immutable has joined AWS's ISV Accelerate Program, a co-sell program for organizations that provide software solutions that run on or integrate with AWS. This will allow Immutable to gain access to expert resources from AWS to help secure prospective customers and ultimately close deals with major game studios from around the world.
Web3 gaming projects building on Immutable can also enrol in AWS Activate, a program that provides startups with AWS credits, technical support, training, resources, and more. Participants can receive up to US$100K in AWS credits to scale on AWS infrastructure while tapping Immutable's expertise in integrating, building, launching, and growing their own web3 games. Already, Immutable web3 gaming partners like Magmabyte, a web3 game developer, have already gone through AWS Activate.
"Immutable's core mission is to accelerate and expand web3 game development by offering studios the most comprehensive, powerful, efficient, and user-friendly blockchain platform available," said Jason Suen, chief commercial officer at Immutable. "By joining AWS ISV Accelerate and AWS Activate programs, we're able to provide our vast network of game developers with a turnkey solution for quickly building and scaling web3 games. Combined with AWS's world-leading and secure infrastructure, culture of innovation, and expert resources, we are able to scale globally in the most efficient way possible. This is a pivotal moment that will shape the future of game development."
"Today, web3 gaming is one of the fastest growing subsectors of the blockchain industry and is already enjoyed by millions of gamers worldwide," said John Kearney, head of startups, Amazon Web Services, Australia and New Zealand. "AWS is supercharging Immutable's development by onboarding new game studios, and providing them with resources through our flagship AWS Activate startup program and AWS's ISV Accelerate Program, which give them the tools to accelerate their global launch."
Built with Amazon EventBridge, a serverless service that uses events to connect application components together, and AWS Lambda, a serverless compute service, Immutable's serverless architecture has allowed the platform to scale effectively to support its rapidly expanding product suite. Through these services, Immutable has increased its scalability to handle a 10x increase in partnered games and improved reliability to enhance the customer experience through increased security and over 99 percent uptime. With AWS, more engineering teams can work simultaneously and autonomously via Immutable software, increasing the velocity of the platform's feature releases in the rapidly evolving web3 gaming industry.
Leveraging AWS serverless technology, Immutable also supports a high number of transactions with very low latency and minimal cost, uniquely positioning the platform to launch collaborations with industry-leading game developers like Illuvium. In 2022, Illuvium launched its flagship blockchain game title on the Immutable platform, allowing players to mint in-game collectibles in less than one second without paying any gas fees.
Immutable plans to continue investing in its infrastructure built on AWS so that the company can scale as needed to support its upcoming offerings such as Immutable zkEVM, a blockchain for games that is low-cost, scalable, secure, and compatible with the Ethereum Virtual Machine, the largest blockchain ecosystem.
With enhanced support for developers, deal referrals, and access to a robust pipeline of new game studios, Immutable is in a unique position to change the landscape of gaming. Today, the company has more than 150 web3 gaming partners in its ecosystem, including next-gen AAA titles like Illuvium, Gods Unchained, Guild of Guardians, Metalcore, Galaxy Commanders, Infinite Victory, Shardbound, and many more.