Games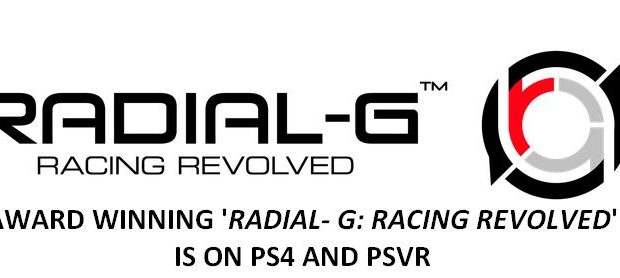 Published on September 19th, 2017 | by Admin
AWARD WINNING 'RADIAL- G: RACING REVOLVED' HAS LAUNCHED ON PS4 AND PSVR
'The fastest game in VR' completes its cross-platform expansion as Radial-G, the futuristic arcade space racer touches down on PS4 and PSVR in Europe
Sydney, 19th September 2017 – Tammeka and Perp are seriously pumped about the PlayStation 4 and PSVR version of 'Radial – G: Racing Revolved.' The award-winning anti-gravity racer sees players hop into the cockpit of sleek space crafts and zoom through the cosmos in pulse pounding, blisteringly fast action.
Radial-G's unique tubular tracks offer full 360-degree rotation, allowing players to spiral through the course in gut-wrenching twists, jumps and splits for the ultimate adrenaline rush. Players can compete online or offline in supersonic races across X different tracks, through mesmerizing neon environments.
Radial-G was designed from the ground up to eliminate motion sickness, combining an incredibly smooth VR experience with its signature eye-watering speed for a truly immersive thrill ride. Players without VR headsets can still climb into the cockpit as Radial-G is optimised for both PSVR and traditional PS4 play.
"With Radial-G we decided to experiment with just how insanely fast we could go in VR, whilst maintaining extremely comfortable gameplay and we've really found that sweet spot with the PSVR." Said Mark Cundle, founder & director of Tammeka Games. "When Radial-G received the amazing response that it did we knew we needed to bring it to PlayStation gamers."
"We're absolutely thrilled to be working with Tammeka on Radial-G for the PlayStation. With Radial-G they've really pushed the boundaries of the platform and there's no experience like it on the market." said Rob Edwards, MD and Founder of Perp.
Watch the PSVR trailer for Radial-G here!