PS5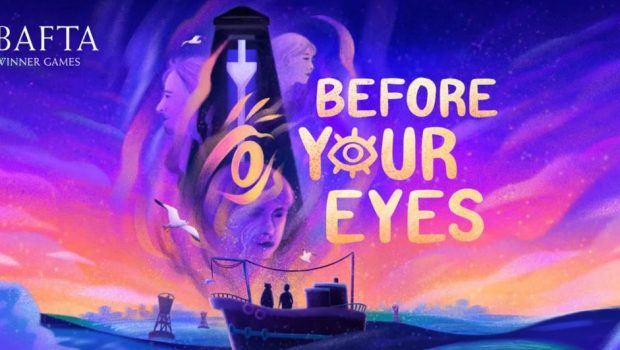 Published on January 20th, 2023 | by Adrian Gunning
AWARD-WINNING GAME 'BEFORE YOUR EYES' COMES TO PLAYSTATION VR2 ON MARCH 10
Today, GoodbyeWorld Games, alongside publisher Skybound Entertainment, is proud to announce that the BAFTA award-winning title Before Your Eyes will launch globally for PlayStation® VR2 on March 10, 2023. The game will be available for pre-order on January 26th on the PlayStation Store for $14.99 / €14.99. ​
In Before Your Eyes, players find themselves in the company of The Ferryman, tasked with locating souls and transporting them to the afterlife. While sailing to their ultimate destination, players must reflect on their character's life, the choices they made, and the moments that defined who they were. For the first time, players can now embark on this emotional award-winning adventure via a unique VR experience, as they fully immerse themselves in the game's evocative world, utilizing the PlayStation VR2's groundbreaking technology in unprecedented ways.
"As soon as our team heard the news that PSVR2 would have eye-tracking, we began fantasizing about a VR version, and once we began work on it, our excitement only grew," said Graham Parkes, lead writer and creative director for GoodbyeWorld Games. "This is going to be the most magical way to experience this story, for both existing fans and newcomers alike."
Before Your Eyes is entirely controlled through the eyes of the player. This new edition uses the VR headset's front-facing camera to create a one-of-a-kind immersive story. Players will learn to control the flow of the narrative with eye–blinking and head tracking, making this the first time that Before Your Eyes can be played without controller inputs. By combining its innovative blink interaction mechanic with a charming world and a fully voice-acted story starring Sarah Burns and Eric Edelstein, Before Your Eyes is a deeply emotional and relatable journey—one about the impossible expectations we place on ourselves and the regrets we carry with us.
"The response towards Before Your Eyes since its initial release in 2021 has been incredible, and the team have continued to innovate the way players can interact with this game, first via a computer camera and then through mobile devices and now in virtual reality" said Ian Howe, Managing Partner, Skybound Entertainment. "With multiple award wins, this game is a critical success and has been embraced by players across the world. We're excited that this passionate audience will continue to grow with this release on PlayStation VR2."
For more information about Before Your Eyes follow GoodbyeWorld social channels on Twitter, Facebook, Discord, and YouTube.