Games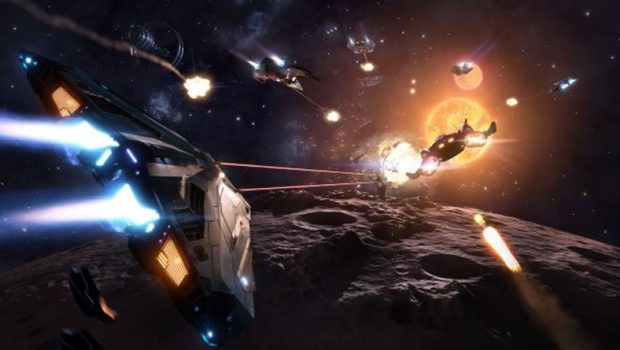 Published on May 17th, 2017 | by admin
The award-winning Elite Dangerous comes to PlayStation 4 next month
Sydney, Australia –  17 May, 2017 – Frontier Developments plc (AIM: FDEV) announced the critically acclaimed massively multiplayer space epic Elite Dangerous will launch for the PlayStation 4 computer entertainment system on June 27, 2017. 

Elite Dangerous: Legendary Edition will also be available at physical retail stores for PlayStation 4 and Xbox One on the same day, featuring Elite Dangerous, the Elite Dangerous: Horizons season pass and a bonus 1,000 Frontier Points to spend on in-game cosmetic items.
Elite Dangerous re-creates the entirety of the Milky Way at its full galactic proportions, with an evolving player-driven narrative and connected multiplayer experience. Starting with only a small starship and a few credits, players do whatever it takes to earn the skill, knowledge, wealth and power to survive in a futuristic cutthroat galaxy and to stand among the ranks of the iconic Elite.