Comics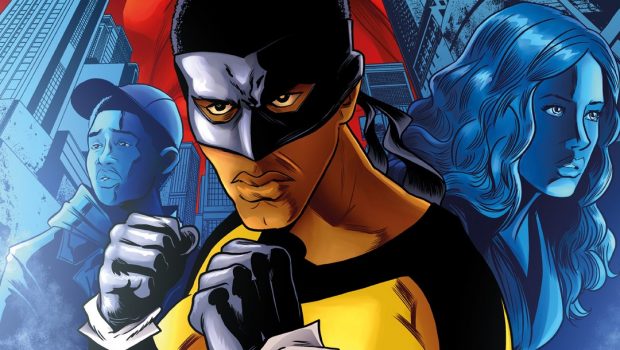 Published on February 4th, 2022 | by Admin
Award-winning creator brings a new black superhero comic series to the US!
A beautiful homage to Malcolm X makes its debut in the US! There are lessons to be learned from the internationally celebrated Eritrean-Norwegian comic series, The Urban Legend, written by award-winning creator Josef Tzegai Yohannes, with art and lettering by Newtasty, colors by Sara Machajewski and Juan Moraga Gonzalez.
By day Malcolm T. Madiba is a schoolteacher who lives by a code of justice and honor. After the murder of his brother, he adopts the alter-ego of The Urban Legend, a crime-fighting superhero committed to justice and protecting the innocent, putting bad guys in their place to help to keep the streets of recession-ravaged Capital City safe. A superhero with and without a mask, Malcolm's compassion and inspiration move further than all the others to truly make a difference in the world.
The Urban Legend has forged partnerships and collaborated with organizations dedicated to social and societal change, including The Nobel Peace Center, The Nelson Mandela Foundation, and The Malala Fund. The comic is used in school curriculum on three continents including Norway, Brazil, and South Africa, teaching powerful messages that include topics such as bullying, climate change, social injustice, empowerment, and racism through special themed issues.
"It is my hope that people will embrace The Urban Legend in a different way than they have other superheroes, that they might see something in him that they wish they could see in themselves," said Josef Tzegai Yohannes. "I wanted to create a black superhero who could give the voiceless a voice and stand up for those who can't stand up for themselves. A superhero that could represent them, someone who could take the burden off their shoulders and empower them with his message and integrity. A superhero that could stand up and fight for them, because he is one of them, too, showing that they may always try to overcome the obstacles for the greater good, no matter the odds."