News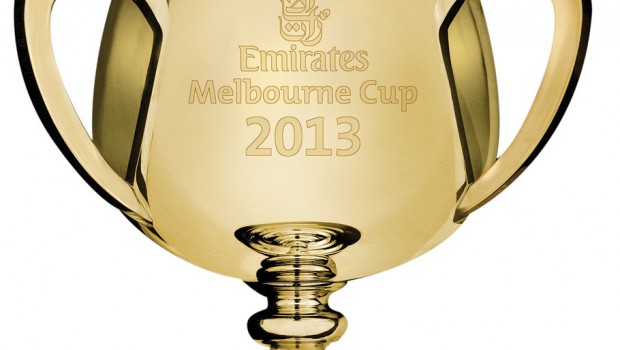 Published on October 30th, 2013 | by Admin
AVG Technologies Shortens the Odds on Scammers for the 2013 Melbourne Cup
Don't be stung by sure bets, results predictions or posts of track-side photos
MELBOURNE – 31 October 2013 – AVG Technologies AU is off and racing to stall online gambling fraudsters at the barrier in the lead up to this year's Melbourne Cup. Punters need to be alert to email scams offering race prediction software; quick signups to unregistered online gambling sites; and easy ways to beat the bookies. There are also privacy risks to be avoided with the potential for celebratory photos to be seen outside your immediate circle of friends.
Michael McKinnon, Security Advisor at AVG Technologies AU, said: "Because crime and fraud tend follow high volume opportunities and easy money, online gambling scams at this time of year pose a threat to the thousands of Australians who enjoy a flutter. And, in the enthusiasm of the moment,  race goers too often put inappropriate photos of themselves or friends on social media sites, which can create issues when seen by employers, partners and others."
The impact of scams should not be underestimated. According to the ACCC's (Australian Competition and Consumer Commission) recently released Targeting Scams Report, prediction software scams came in at No. 5 with 2012 losses in excess of $4 million[1].
To protect those, both at the track and sitting at home, who may be targeted during this spring racing calendar, AVG's advice to avoid the 2013 Threat Trifecta is:
1. Golden Opportunity by Scammers from Odds Too Good To Be True
Prediction software scams make promises to be able to accurately forecast results. How the scammers pocket the winnings is by getting you to sign up to bogus software licences, memberships, special calculators or newsletter subscriptions.
McKinnon said: "We are very keen to repeat the security messages about online gambling offers because, as can be seen from the ACCC, of all the reported frauds, prediction software scamming has the highest conversion rate – at 47 percent. This level of attractiveness to a scam means victims are particularly vulnerable."
And, according to the ACCC, what is of particular concern from the figures is that the reporting of scams and financial losses to the ACCC is "just the tip of the iceberg, as victims of scams are often too embarrassed to report their experience".
"Most people believe that the loss of a small amount of money would be of no interest to the authorities – but not so. Report every attempted fraud and, please swallow your pride if you've been conned. The ACCC and the police can only act on the strength of information they receive," McKinnon said.
2. 'Rush In' by 'Click that Link' from 'Got You Now'
At this time of year, particularly if Internet users have a search history that includes horses, racing, gambling and related topics, punters will be receiving pop-ups and emails with tantalising offers to signup to online gambling sites. These are set up to catch out those who are in a rush and not prepared to take the time to check the credentials of the site – particularly watch out for those emails that encourage you to sign on quickly, before it's too late to get a bet on; or with offers of fantastic odds or "free" money bonuses.
McKinnon advises: "The Australian online gambling industry is highly regulated with strict rules applying to financial transactions and the storage and use of personal data. If you respond to one of these 'too good to be true' ways to beat the bookies, you'll find out that it is. If you click on that link, there is not only the possibility that you'll be fleeced of you cash, but it may contain malicious code that will crash your computer or mobile device and hack your personal data."
3. 'Facebook Pics' by 'Champagne' from 'A Close Friend'
AVG wishes everyone who participates in the racing carnivals around Australia to have fun, with no regrets. Don't let photos of post-celebration indiscretions be used by employers, family or partners to your disadvantage.
AVG PrivacyFix™ is a free download and the easiest way to manage privacy through any mobile or desktop device. Direct navigation from one dashboard allows privacy exposures to online shopping and social media use to be quickly managed. PrivacyFix makes it easy to discover and activate Facebook™ privacy settings such as disabling facial recognition and geo location features.  It can also lock over 1,200 trackers from following your online movements; and you can see which websites reserve the right to sell personal data and make requests that collected information is deleted.