News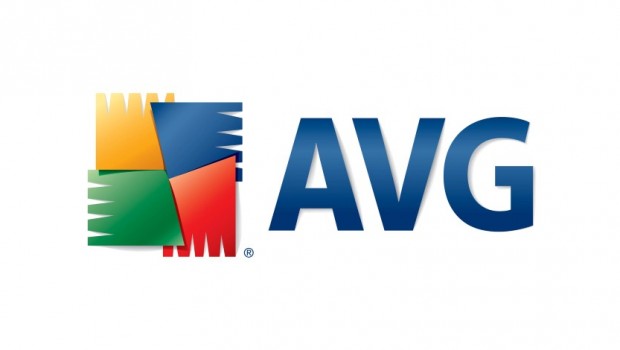 Published on May 7th, 2014 | by Admin
AVG 2014 Internet of Things SMB Research – Australian Stats
AVG 2014 Internet of Things SMB Research – Australian Stats In April 2014 Vanson Bourne undertook research on behalf of AVG Technologies of 250 Australian small businesses between 1 and 100 employees to explore their understanding of IoT, and to discover if small businesses today see it as a threat towards security and privacy or as an opportunity to expand their business and increase mobility. These are the results:
52% understand what is meant by the term IoT (though 15% think it is a type of email system – nearly double the number of other countries in the study)
Internet of Things represents an opportunity for their business (26% say significant; 58% say some; 17% say none at all)
Almost a third (29%) expect it to feature in their business within next two years mostly impacting on the organisation (34%) and customers (21%)
The majority (65%) said IoT is already here (23% said it's real today and 42% said it's mostly reality but also with some hype)
Pros: Increased (43% of respondents) and faster (48%) access to more data along with productivity gains (42%). 35% said it will help customer satisfaction and 33% expected it to help them be more profitable
Cons: 55% fear increased security risks while 48% cited increased complexity and 47% increased cost
69% said IoT would lead to an increase in backup frequency.  In terms of IoT's impact on IT security respondents thought it would affect privacy the most (32%) followed by RMM (27%) and backup (20%). Around half of respondents (55%) think IoT will result in their organization being more open to security breaches or hacking
44% said Yes to Internet of Things to residing outside the organisation's network although the majority (58%) agreed it might make securing them impossible.
The top 5 IoT devices small business owners expect to have are Printers (89%), Scanners (84%), Monitors (67%), Refrigerators (61%) and Coffee Machines (52%). The top 5 devices that have been secured were IP Phones (58%), CCTV (54%), Smart TVs (36%), Printers (32%), Scanners/Sensors (29%). The top 5 devices that could present a security threat were IP Phone (57%), CCTV (32%), Smart TV (30%), Factory Equipment (23%) and Sensors (19%)
45% of those surveyed agreed that security software aimed at IoT would put their mind at ease
80% of respondents said that human error would continue to give them more concern than smart devices
The top reasons associated with the Internet of Things that are preventing small businesses from buying and implementing smart devices were cost (41%), security (33%) and lack of demand (37%)
AVG study reveals small business is upbeat about future opportunities with the Internet of Things
Three biggest concerns are to do with cost, complexity and risk while 84 percent say humans are still the weakest link
AMSTERDAM and SYDNEY – 7 May 2014  –  The majority of small businesses (84 percent)  believe the Internet of Things (IoT) will bring  fresh opportunities for their business over the next two-three years, according to a new study released today by AVG Technologies (NYSE: AVG), the online security company for devices, data and people.  While more than 1-in-3 (39 percent) agreed that IoT will mean more time spent dealing with security hacks this was more than offset by the 84 percent of respondents who said that human error would continue to give them more concern than smart devices.   "To date much of the debate around the so-called Internet of Things has centred on big business," said Michael McKinnon, Security Advisor at AVG Technologies AU. "We wanted to find out what small businesses know about everyday objects that have built-in Internet connectivity by focusing on the perceived pros and cons of IoT and its likely impact on their operations."   The research*, which interviewed more than 2,000 small businesses in Australia, the UK, North America and Canada also showed that there is much more to do to help them understand what IoT actually means (only 57 percent understood IoT to mean IP connected devices capable of being activated/deactivated over the Internet) and how mobile technology might be used to manage them.   Asked to list their concerns about Internet-connected devices, small businesses named their top three as:
Cost – 45 percent said that cost is a reason preventing them from implementing the Internet of Things
Complexity – data security (48 per cent) and backups (33 per cent) would become more complex
Risk – Half of respondents think the IoT will result in their organisation being more open to security breaches or hacking.  More than a third (48 percent) of those surveyed agreed that security software aimed at IoT would put their mind at ease.
"From the research it is interesting to see that while small businesses share great enthusiasm for IoT their concerns over cost, complexity and risk show clearly that they expect it to be a mixed blessing," McKinnon continued. "We as vendors now have a responsibility to demonstrate to them that IoT will give them mobile access to a 21st century world of devices and data that, if managed safely and efficiently, will radically enhance their day-to-day operations."   A summary of the other main findings in the study were:
The vast majority (84 percent) of small businesses think humans not smart devices will still be a small business's weakest link
Yet the vast majority (84 percent) report IoT as being relevant to their business to some extent
Only 57 percent understand IoT to mean a network of connected devices that are able to communicate with one another.
Nearly double the number of small businesses (15 percent) in Australia think IoT is a type of email system