Comics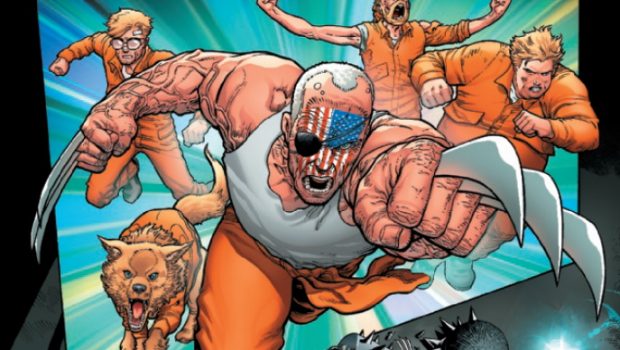 Published on July 10th, 2022 | by Tim Chuma
Avengers Forever #7 Review
Summary: A small part of a larger storyline but a rare story that works just as well on its own, well worth having a look at if you are into this character.
Steve Rogers wakes up one day to find himself imprisoned with a bunch of people and a dog also sharing his name. The one of them who keeps trying to break out each day does not make it far and ends up coming back on a conveyer belt. There is a pattern emerging and eventually all of them join the breakout effort including the big Steve Rogers with adamanitum claws. All this time they weren't being imprisoned, it was for something else that they are about to find out.
While this one is part of a larger story, it does make sense just on its own as it is an excellent storyline and has a bunch of people working towards a common goal. They are all technically the same person but from different universes.
With the Multiverse stories being all the rage at the moment the Avengers one does seem to be coming along well and I would recommend this one if you are into the character of Captain America as there a bunch of different versions of him on display here.
Comic details:
Writer: Jason Aaron
Penciler: Aaron Kuder
Cover Artist: Aaron Kuder
Publisher: Marvel
Published: July 06, 2022