Comics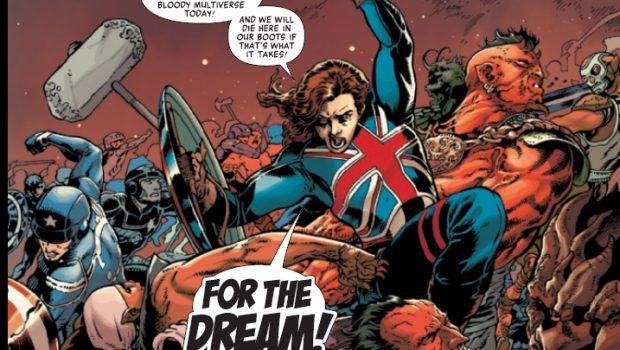 Published on December 30th, 2022 | by Tim Chuma
Avengers Forever #12 Review
Summary: Maybe this is a bit too far into this storyline to start reading this right now. Go back a bit or wait for the trade paperback. It sure looks like quite a build up this one had since I read the first one.
The all Steve Rogers Howling Commandos. The interstellar air force that is the Carol Corps. The Star Panther. The God of Fists. The Invincible Ant-Man, Tony Stark. They are at Avengers Tower at Infinity's End taking on all the Mephistos across the multiverse for a battle that will decide the fate of the entire multiverse.
I step out for a minute and there is a battle for all of the multiverse. Not surprisingly this seems to happen to me a lot as I look at the very first issue of a comic series and then most likely the last in the series. The only ones I have really stuck with are Dr Aphra and Bounty Hunters but  the Avengers have so many stories at this point you just have to jump on a go for a ride.
Marvel has rode the multiverse thing into the ground at this point. Even the MCU seems to have gone with it although not the extent that every single story these days seems to involve it. There have been some good stories to come with it like the Miles Morales and Spider Gwenverse stories.
As for this one it certainly does have a lot of action in it and some jokes that I did not expect. Maybe better if you have been reading the series at this point or you will not really know what is going on but other than that it is good.
Comic details:
Writer: Jason Aaron
Penciler: Aaron Kuder
Cover Artist: Aaron Kuder
Publisher: Marvel
Published: December 21, 2022