Films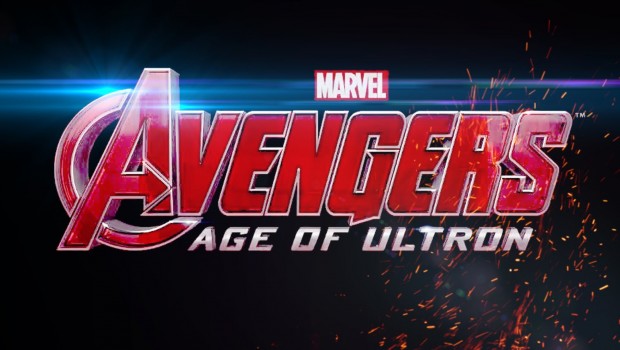 Published on April 29th, 2015 | by Damien Straker
Avengers: Age of Ultron (3D) – Film Review
Reviewed by Damien Straker on April 28th, 2015
Marvel presents a film by Joss Whedon
Produced by Kevin Feige
Written by Joss Whedon, based on 'The Avengers' by Stan Lee and Jack Kirby
Starring Robert Downey Jr., Chris Hemsworth, Mark Ruffalo, Scarlett Johansson, Chris Evans, Jeremy Renner, Don Cheadle, Aaron Taylor-Johnson, Elizabeth Olsen and James Spader
Music by Brian Tyler and Danny Elfman
Cinematography Ben Davis
Edited by Jeffrey Ford and Lisa Lassek
Running Time: 140 minutes
Rating: M
Release Date: April 23rd, 2015
Comic book films and superhero movies are bound by acts of duty. It's been the policy of Marvel Studios, among other companies, to mass produce these films at least once a year under a Ford-like model of precision that offers little variation or surprise. Marvel's production line is intent on servicing a dedicated fanbase that has, till now, shown little fatigue of derivative movie formulas involving action and comedy. But the loyalty to the superhero template also raises questions about Marvel's inflexibility: they're one of the most powerful and financially successful studios in Hollywood but how much personal imprint can a director achieve when instructed to follow a blueprint rather than testing cinema's boundaries? A modern pop comparison to Marvel's success but equally their creative limits is within the gaming industry. The video game publisher Activision produces yearly editions of the Call of Duty franchise, which are financially successful products but criticised for their lack of innovation. Similar to Marvel, they reflect how fandom and yearly service invites complacency and pop culture banality.
As predictable as an annual Marvel release is the company's commitment to Christian themes and similar political rhetoric. While less tonally serious than the Nolan Batman films, the Marvel features are no less political than The Dark Knight's impressions of vigilantism and terrorism. They're concerned almost singularly with American values, particularly restoring the family unit and the redemptive arc of mostly White males, whose physical strength characterises them as Aryan-like figures of authority. The first Avengers movie, directed by Joss Whedon, brought multiple Marvel superhero characters together to form a family-like unit, and so did Guardians of the Galaxy where the bond of a group of misfits empowered them to protect the Earth. Returning as the director, Whedon (most famous for Firefly, Serenity and Buffy) has compared this Avengers sequel to Westerns like Rio Bravo (1959) where groups of people defend their town from outsiders. Comparatively, Age of Ultron is a Western about military service: it's a call to arms to protect American values like the family and the home from East European types and electronic threats to security systems. The film's view of external threats is at once old fashioned and contemporary.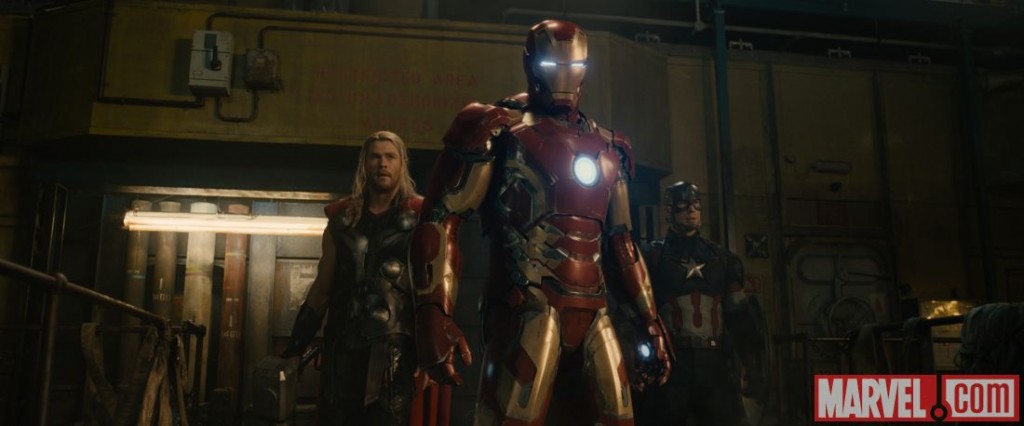 Prior to discovering a sense of duty, Age of Ultron draws on a worn trope of the superhero genre: the thought of retirement. In this edition Tony Stark (Robert Downey Jr.) is hoping he and his fellow heroes including Thor (Chris Hemsworth), Captain America (Chris Evans), Black Widow (Scarlett Johansson), Bruce Banner (Mark Ruffalo) and Hawkeye (Jeremy Renner) will be able to hang up their boots. Stark tries developing a security system which will independently defend the Earth. After a party, the group is attacked by a rogue computer system called Ultron (voiced by James Spader), who destroys Jarvis (Paul Bettany) and is determined to cleanse the Earth and the Avengers. Ultron takes on a robotic form for his powers and pairs up with Scarlet Witch (Elizabeth Olsen) and Quicksilver (Aaron Taylor-Johnson). They are East European twins whose parents were killed by Stark weaponry. She has special powers for putting people into a trance with strange dreams and Quicksilver moves at hyper speed. The dreams are a disorientating and strange edition to the formula, but I couldn't understand why she doesn't kill the heroes if she's standing close enough to hypnotise them. Meanwhile, Bruce Banner is balancing the dangers of his Hulk persona with a potential romance with Black Widow, one of the few who can peacefully subdue him. Where did this come from and is it paying homage to King Kong? Whedon said at one point the film was cut back from being several hours long, which is evident from the dreams and the romantic subplot leading nowhere, Thor's confusing detour halfway through the movie and how good actors including Julie Delpy, Anthony Mackie and Stellan Skarsgard are reduced to cameos roles. Arguably, the African American actors like Mackie, Don Cheadle, Idris Elba and Samuel L. Jackson are only given walk-in parts and gag scenes.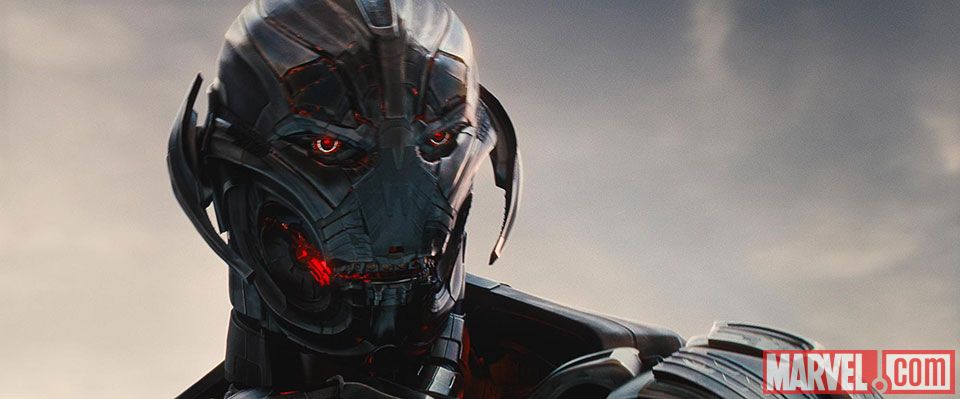 The dialogue in Whedon's own script is one aspect with his own personal stamp. There are a handful of genuinely funny quips which cut straight through the pretentions of this genre: "He's fast and she's weird", says a character explaining the powers of the twins. But Whedon's fight to make the characters deeper and complex is pitched against Marvel's stonewall formula. The characters are vocal, asking whether they're the real monsters and also have thoughts about retiring from their duty as superheroes, which is welcome. But the pit stops where the film presents light touches of humour and what some are calling character moments aren't adding to the narrative or plot. They put the brakes on the movie, which slows the pacing down and lowers the energy levels. Some of it is also silly, like a stoppage at a farm house where Tony Stark is implausibly seen chopping wood. They're merely delaying the fact that this film's primary focus is action rather than a strong theme or conflict between the characters. There's no dilemma about the characters early retirement given these films rely on extravagant but tiresome set pieces. The battles take place in snowy woodlands, in an aerial battle and in a cityscape but there's nothing very distinctive about them or a lot of tension or danger. James Spader's eerie voice is one of the few memorable things about the antagonist Ultron, who is merely another villain trying to destroy the world and developing a robot army of clones. At a packed screening last week, it felt like the audience was less involved with the movie or less surprised than they were with Guardians last year. If the formula is already starting to wane, what will it be like once the third Avengers film, in two parts no less, arrives? Marvel's new duty is learning to adapt and grow with its audience. After all, the Western is no longer with us.
Summary: Age of Ultron is a Western about military service: it's a call to arms to protect American values like the family and the home from East European types and electronic threats to security systems.