Uncategorized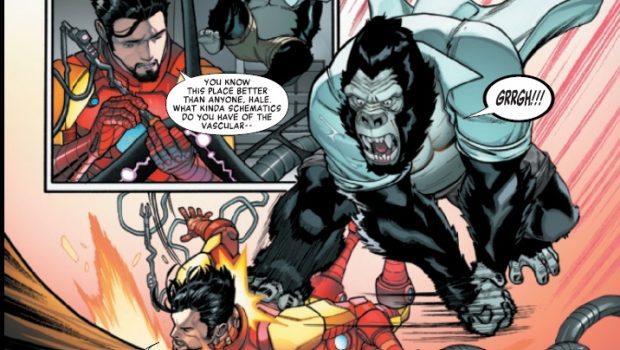 Published on July 11th, 2021 | by Tim Chuma
AVENGERS #46 WORLD WAR SHE-HULK PART 1 (2018) Review
Summary: World War Hulk returns but in a different form. Not sure where this fits in with the scheme of things but seems a good enough point to start reading this series if you have not been for a while.
SHE HULK finds herself imprisoned in the Red Room for her crimes but it is not explained what she has done to get there. Cut to earlier and the Winter Guard sneak into Avengers Mountain to kidnap SHE HULK for some nefarious purpose, leaving a trail of destruction in their wake.
I had heard a lot about WORLD WAR HULK but had never gotten to read it before. While this is only the start of this storyline it looks like they are going for a similar story but with the Russians using SHE HULK to fight the rest of the Avengers.
This has jumped into the middle of a storyline so I am not sure what is going on here and how it got to this point. The Avengers in comics are in a different point of their story than the Marvel Cinematic Universe and I am not sure this would be the best place to just jump in.
Worth a look if you are a fan of the Avengers and SHE HULK but don't expect much.
Comic details:
Writer: Jason Aaron
Penciler: Javier Garron
Cover Artist: Javier Garron
Publisher: Marvel
Published: July 07, 2021