Games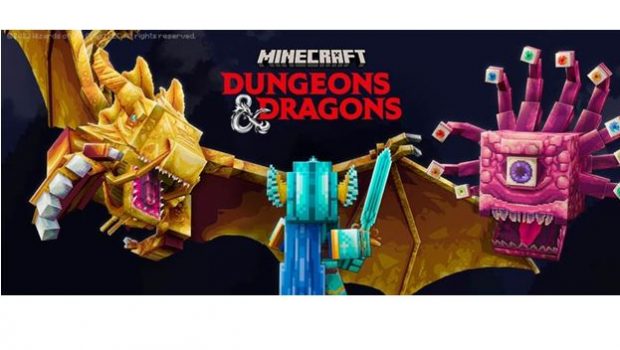 Published on September 27th, 2023 | by Adrian Gunning
Available now: Minecraft Dungeons & Dragons DLC
Minecraft Dungeons & Dragons DLC, an adventure set in the iconic Forgotten Realms, is available now on the Minecraft Marketplace.
A collaboration with Wizards of the Coast and developer Everbloom Games, Minecraft's Dungeons & Dragons DLC lets players experience their very own D&D adventure within Minecraft's blocky world. Alongside an unlikely dragon ally, you'll be immersed in a high-stakes, story-driven journey. Explore five iconic locations from Forgotten Realms like Icewind Dale and Candlekeep, while battling Beholders, Mimics, Mind Flayers, and more. Will you be a sneaky rogue, or a raging barbarian? Choose your class, upgrade your stats, and unlock classic spells like Fireball and Magic Missile. Run into battles or ace ability checks to escape sticky situations. Prepare for an adventure!
Whether you've been rolling D&D dice for decades, or you're new to the idea of facing up to a Mind Flayer, this action-packed RPG has something for everyone! With a custom soundtrack, new never-before-seen combat and a bucket-load of strategy opportunities, the only questions left now are which class will you choose? And how many natural 20s will you roll along the way?