Consoles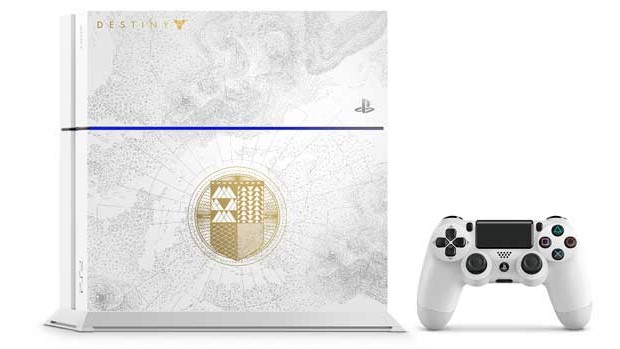 Published on July 31st, 2015 | by admin
Available for pre-order: Limited Edition DESTINY: THE TAKEN KING PlayStation®4 Bundle
Pre-orders are now available for the Limited Edition DESTINY: THE TAKEN KING PlayStation 4 Bundle, available from JB Hi-Fi and EB Games.
The bundle includes the white, Destiny-inspired 500GB Limited Edition PS4 system and a physical copy of Destiny: The Taken King Legendary Edition, which includes Destiny, Expansion I, Expansion II and The Taken King.
The Taken King is Bungie's latest expansion to the award-winning Destiny franchise, overflowing with new missions, locations, gear and rewards. On top of all the content from the base game and its two Expansions; The Dark Below and House of Wolves, The Taken King includes a raft of exclusive PS4 content.
This timed exclusive content includes:
The Jade Rabbit exotic scout rifle
A exclusive Strike called Echo Chamber
An exclusive competitive PvP map called Sector 618
Three legendary gear sets (Hesperos, Azoth Bend, and Neuroghast)
This Limited Edition bundle also includes the content found in the Digital Collector's Edition: three exotic Guardian class items with XP bonuses, three class-specific emotes, three armour shaders, as well as the early access Hakke weapons pack.
The Limited Edition Destiny: The Taken King PS4 Bundle becomes available on 15 September.