Blu-ray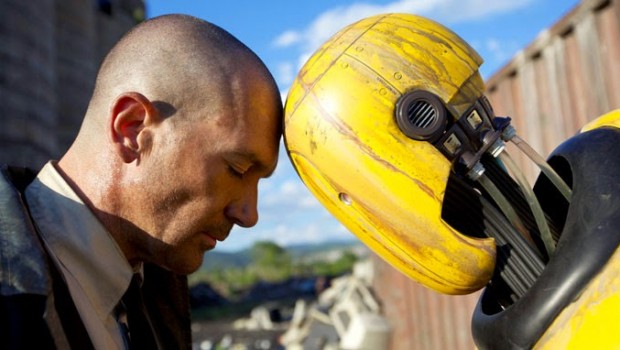 Published on December 10th, 2014 | by admin
Automata – January 1, 2015
Universal Sony Pictures Home Entertainment is releasing Autómata – available to won on Blu-ray, DVD and Digital from January 1st, 2015.
Antonio Banderas (The Expendables 3, Puss in Boots) leads an all-star cast including Academy Award® winner Melanie Griffith (Lolita, Working Girl), Dylan McDermott (The Practice, Perks of Being a Wallflower) and Robert Forster (The Descendants, Olympus Has Fallen) in the futuristic thriller, Autómata. Man and robot reveal what it means to co-exist in a culture defined by human nature in Autómata.
Fast-forward fifty years into the future, 2065, where Earth's ecosystem is on the verge of collapse. As the environment deteriorates and mankind struggles to survive, only a few desolate humans remain. The remaining few have used technology to combat their uncertainty and fear with the creation of the 'Autómata Pilgrim 7000'. Designed to bring support to society's plight, these man-made robots roam the city of Autómata protecting dwindling human life.
When a robot overrides a key protocol put in place to protect human life, ROC Robotics insurance agent Jacq Vaucan (Banderas) is assigned to locate the source of the manipulation and eliminate the threat. What Jacq discovers leads him, ROC Robotics and Wallace (McDermott), an unhinged alcoholic cop, into a battle with profound consequences for the future of humanity.
Autómata is a unique sci-fi film noir that explores the potential dangers and complexities when mind and machine merge. A compelling and thought provoking film, Autómata, available to own on Blu-ray, DVD and Digital from January 1, 2015.