Hardware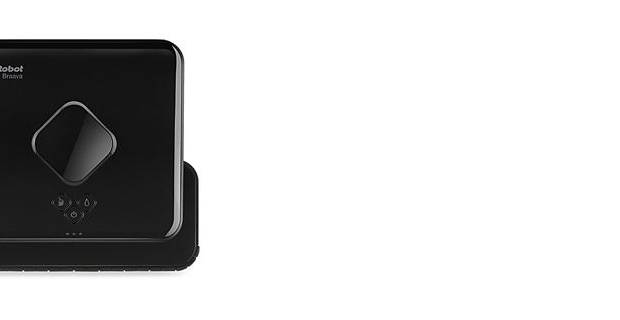 Published on September 20th, 2018 | by Admin
Australia's premier robot mop is available for you to review | iRobot Braava 380t
Melbourne – IXL Home Pty, official distributor in Australia of iRobot Corp. (NASDAQ: IRBT), a leader in delivering robotic technology-based solutions, announces the release of the iRobot Braava 380t Mopping Robot in Australia.
Since the launch of the company's flagship Roomba® Vacuum Cleaning Robot in 2002, iRobot has sold more than 15 million home robots worldwide. This milestone, and continued product line expansion, reinforces iRobot's status as the worldwide leader in automated home maintenance.
iRobot's portfolio of home robots provides different solutions for different cleaning needs. The Braava 380 Series Mopping Robot is designed to systematically and efficiently mop multiple rooms and large spaces*, providing hassle-free mopping and sweeping to tackle everyday dirt and grime.
"With more than 15 million home robots sold worldwide, iRobot offers multiple cleaning solutions to consumers, enabling people to have cleaner floors and fresher homes, every day," said Christian Cerda, chief operating officer at iRobot. "The Braava 380t complements our product line by providing a mopping robot that navigates multiple rooms and large spaces*."
Braava 380t (RRP AU $599) is great for multiple rooms and large spaces, with three cleaning modes – wet mopping, damp sweeping and dry sweeping. 
Smart navigation: iAdapt® 2.0 with Navigation Cube helps Braava® keep track of where it's been and where it needs to go.
Hard floor cleaning made easy: Attach a cleaning cloth and press MOP or SWEEP.
Works with a variety of cloths and pads: Compatible with our reusable microfiber cloths and disposable cleaning cloths such as Swiffer® pads.
Goes the distance on a single charge: Sweeps for up to 210 minutes or mops for up to 150 minutes on a single charge.
Traps and locks dirt: The reusable Pro-Clean cloth cleans dirt and grime using water or an approved mild cleaning solution.
Has the moves on dirt and grime: Triple-pass mopping action and damp cleaning cloths clean everyday dirt and grime.
Sweeps dust, dirt, and hair: Braava® sweeps in straight lines back and forth to efficiently pick up dust, dirt, and hair.