Events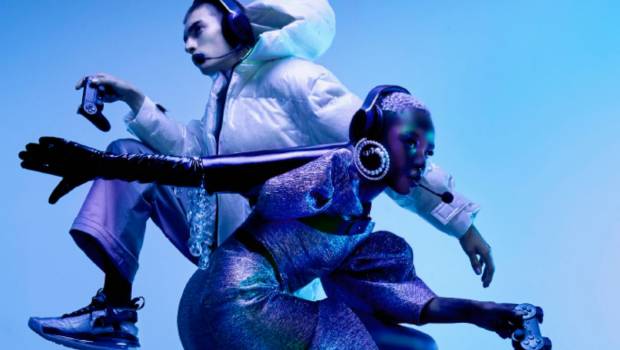 Published on March 13th, 2020 | by Adrian Gunning
Australia's first esports and games attraction lands at Emporium Melbourne
The Southern Hemisphere's biggest esports and games entertainment venue, Fortress Melbourne, was unveiled today at Emporium Melbourne marking a new era in Australia for the global esports and video gaming phenomenon.
Video game critic, author and TV presenter Stephanie 'Hex' Bendixsen joined Vicinity Centres Chief Development Officer Carolyn Viney and Fortress Esports Chief Executive Officer Jon Satterley to open the first-of-its-kind game and entertainment venue, which further cements Melbourne as Australia's growing esports and video game capital.
Fortress Melbourne encompasses 2,700 square metres over two levels, giving visitors the chance to experience the best games and technology in the world, including a 200-seat purpose-built esports arena, more than 160 fast Alienware PCs, VIP game booths, streamer pods and tabletop and board game area, as well as function spaces, a restaurant and two bars.
Ms Viney said it was a major coup and highly-anticipated moment for Vicinity to open the doors to this Australian-first entertainment experience at Emporium Melbourne, especially as digital games had now become the world's largest entertainment market, worth more than the movie and music industries combined.
"Located in the heart of Australia's sporting capital, and with more than 20 million visitors every year to the centre, Emporium Melbourne provides both the stage and the audience for Fortress to attract local and international visitors, and novice to experienced gamers, in a state-of-the-art arena," Ms Viney said.
With the latest Dell technology including powerful gaming Alienware PCs and peripherals, Fortress Melbourne has been designed for gamers of all ages, levels of interest and skill, who can now play a range of games, including Dota 2, Fortnite, Rainbow 6, Mario Kart and more; or catch the latest esports tournaments on the big screen.
"Melbourne continues to grow as an international city and will become Australia's most populous city by 20261. With the night-time economy now contributing more than $3.5 billion to the state every year2, Fortress Melbourne is part of our market-leading destination strategy to introduce new entertainment concepts to attract and engage people who live, work or play in the CBD," Ms Viney said.
Mr Satterley said: "Melbourne already hosts major game events like the Melbourne Esports Open and PAX Australia, and we're excited to join that list of premium game experiences and open our doors to offer an amazing entertainment space that everyone can enjoy.
"Seeing Fortress Melbourne grow from concept to the mammoth space it is now, we can't wait for people to come and experience everything we have to offer; whether that's joining us at the bar or restaurant, playing games with their friends, or getting involved in any of our casual game and social events."
Fortress Melbourne is located on the lower ground floor at Emporium Melbourne, with access also via Caledonian Lane.