Hardware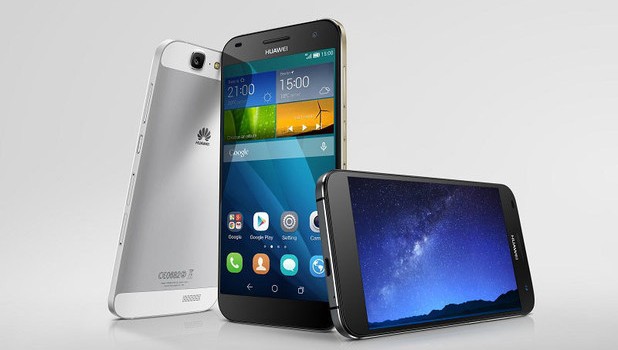 Published on November 11th, 2014 | by admin
AUSTRALIA'S MOST AFFORDABLE 4G SMARTPHONE IS JUST $99
11 November, 2014 – Vodafone today announced the availability of one of Australia's most affordable 4G LTE smartphones, the Huawei Ascend Y550 4G, at just $99.
The Huawei Ascend Y550 is a wallet-friendly 4G Android smartphone and when paired with an active recharge, it is equipped to take advantage of Vodafone's lightning-fast 4G speeds. With a solid functional design, the Huawei Ascend Y550 has all the basics covered, including a 5MP main camera and 2MP front-facing camera, a large 4.5' screen and a Quad core Processor backed by 1GB of RAM.
"One of the biggest attractions of the Huawei Ascend Y550, aside from its price tag, is that it runs Android KitKat and supports up to LTE Cat 4 speeds. Most importantly, it has the same operating system and data capability found in smartphones two or three times the price, said Ben McIntosh", Director of Sales at Vodafone.
"The Huawei Ascend Y550 is challenging the status quo, proving that you can buy an attractive 4G smartphone that offers a great performance at an affordable price."
With Vodafone's 4G network set to reach 95% of Australia's metropolitan population by the end of the year, the arrival of the Huawei Ascend Y550 is timely.
"Vodafone is committed to making 4G accessible and a large part of this promise to consumers is ensuring we offer a great range of affordable smartphones to complement our data-packed 4G plans," said Mr McIntosh.
Vodafone is offering wider benefits to customers buying the Huawei Ascend Y550, including:
• a complimentary subscription to Spotify Premium for three months (worth AUD $11.99 a month)
• a $40 Starter Pack including a SIM, 2GB of data for use in Australia and $750 Cap credit and Infinite TXT (excludes premium services).
• Complimentary 2-year handset warranty.
Vodafone 4G is available in selected areas of Sydney, Melbourne, Brisbane, Perth, Adelaide, Gold Coast, Canberra, Newcastle, Wollongong, and Hobart. See vodafone.com.au/coverage for more