Films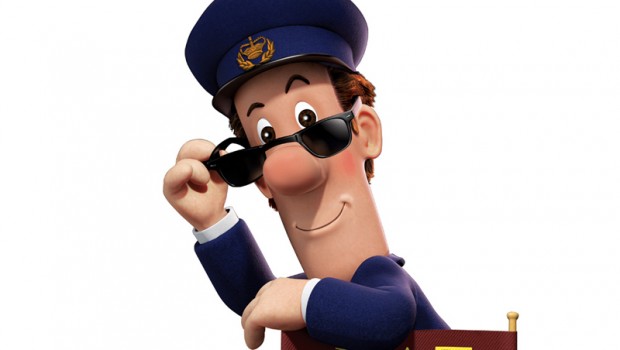 Published on March 24th, 2014 | by admin
AUSTRALIAN TRAILER AND ARTWORK RELEASED FOR POSTMAN PAT: THE MOVIE (3D)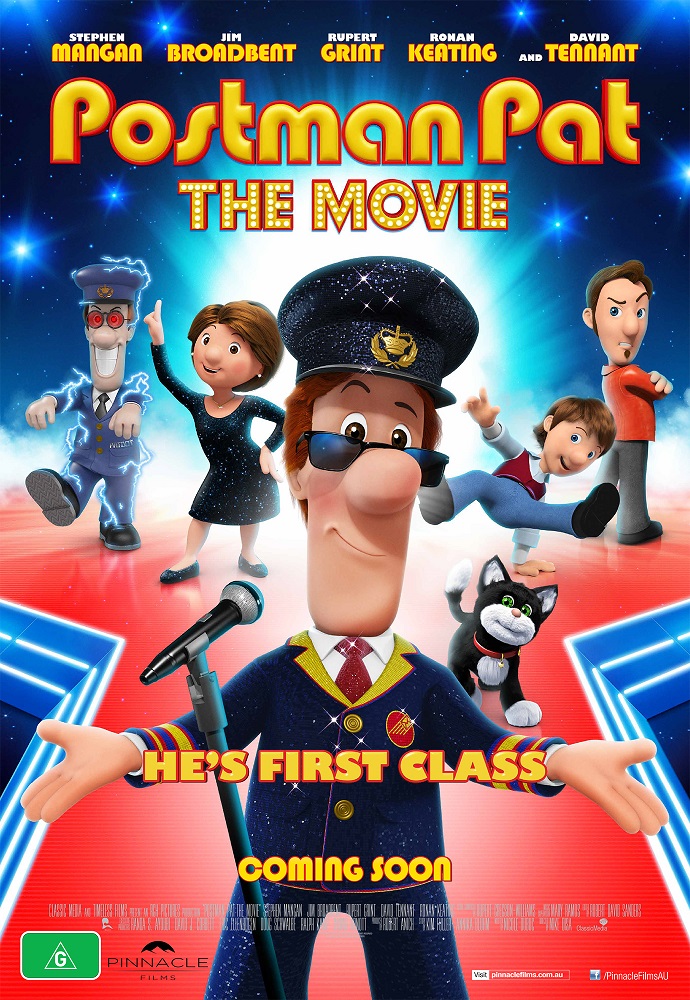 Featuring the voices of Stephen Mangan, Jim Broadbent, Rupert Grint, David Tennant and Ronan Keating
Voice Cast:
Stephen Mangan (Episodes, Green Wing, Dirk Gently) as Postman Pat
Jim Broadbent (Cloud Atlas, The Iron Lady, Arthur Christmas, Harry Potter, Indiana Jones, Iris (Academy Award & Golden Globe Winner), Moulin Rouge (BAFTA Award Winner)
Rupert Grint (Harry Potter, Wild Target, Driving Lessons)
David Tennant (Doctor Who, Harry Potter, Pirates in an Adventure with Scientists, Fright Night)
Ronan Keating (X Factor Australia, Boyzone)
Everyone's favourite postie, POSTMAN PAT (Stephen Mangan), comes face‐to‐face with the dark side of the fame dream when he enters a national TV talent show. The demons of money, status and a new shiny suit conspire to tear Pat away from his friends, family and the village which loves him.
In a new fully 3‐D, CG animated family movie ‐ the much adored children's TV icon, Postman Pat hits the big screen for the first time and is faced with challenges he's never met before. With super powered pop songs (voiced by Ronan Keating, X Factor Australia), brand new sets and a host of new characters alongside the beloved favourites, POSTMAN PAT: THE MOVIE (3D) will have audiences on the edge of their velvet cinema seats seeing the spectacular world of Postman Pat through their stylish 3D specs ‐ just like Pat's! Amazing!
POSTMAN PAT: THE MOVIE (3D) is released in Australia on 16 August 2014 by Pinnacle Films.
Source: Nixco Media Release