Films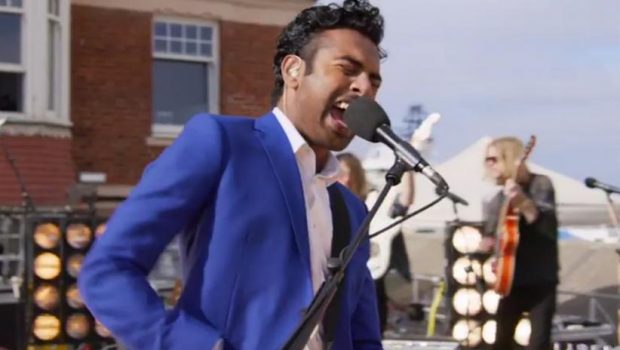 Published on May 28th, 2019 | by Damien Straker
AUSTRALIAN PREMIERE OF ROCK 'N' ROLL COMEDY, 'YESTERDAY', TO CLOSE SYDNEY FILM FESTIVAL 2019
The 66th Sydney Film Festival (5 – 16 June) announces the Australian Premiere of Yesterday, a rock 'n' roll comedy by Academy Award-winning director Danny Boyle (Slumdog Millionaire) as the Closing Night Film at the State Theatre on Sunday 16 June. 
Tickets are on sale now via sff.org.au.
Yesterday follows a struggling singer-songwriter who wakes after a mysterious blackout, to discover that The Beatles have never existed. Performing songs by the greatest band in history to a world that has never heard them, Jack's fame explodes – at the risk of losing the one person who always believed in him.
Written by Oscar-nominated screenwriter Richard Curtis (Love Actually, Notting Hill), the film stars Himesh Patel (EastEnders) alongside Lily James (Mamma Mia! Here We Go Again), and appearances by English singer-songwriter Ed Sheeran and television host James Corden.
"The Festival is delighted to close with Yesterday," Sydney Film Festival Director Nashen Moodley said. "It's exciting to see such internationally-renowned filmmakers joining forces for this joyous film that explores music, dreams and friendship that will resonate with Festival audiences."Here are just some of the highlights for this year's WOW Festival:
The Closing Night Gala will include an awards ceremony announcing the winners of the Sydney Film Prize, the Documentary Australia Foundation Award, Dendy Awards for Australian Short Films, the Event Cinemas Australian Short Screenplay Award and the UNESCO, Sydney City of Film Award.
The full Sydney Film Festival 2019 program can be found online at sff.org.au.
Sydney Film Festival runs 5 – 16 June 2019. Tickets for Sydney Film Festival 2019 are on sale now.
Please call 1300 733 733 or visitsff.org.au for more information.