News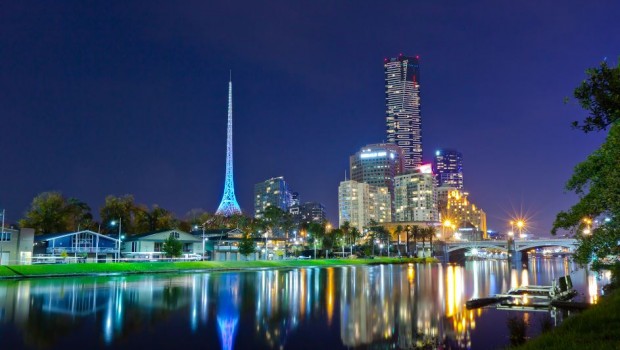 Published on December 6th, 2017 | by Admin
The Australian Music Vault teams up with Spotify to enhance music experience for fans
The Australian Music Vault is thrilled to announce it will be partnering with streaming giant Spotify when it launches on 19 December 2017 at Arts Centre Melbourne.
Created in collaboration with the music industry and funded by the Victorian Government, the Australian Music Vault is a ground-breaking new Australian music experience, which will include a free exhibition, education programs and a fully integrated digital program.
Dedicated to sharing the story of Australian contemporary music, the Australian Music Vault will showcase items from the iconic people, events and places that define Australian music. Artists featured include Kylie Minogue, Split Enz, Archie Roach, Paul Kelly, Nick Cave, AC/DC, Olivia Newton John and Courtney Barnett, to name a few.
The partnership with Spotify, the world's largest and most successful music streaming service, aims to enhance the Australian Music Vault by utilising the platform's award-winning technology to give each visitor the opportunity to take home with them a permanent reminder of their own experience of the exhibition.
Australian Music Vault visitors will be able to collate the music they encounter throughout the course of the exhibition to create a personal playlist that they can keep. Through the partnership with Spotify, the Australian Music Vault experience can be revisited and celebrated long after visitors leave the space.
Artists involved in the exhibition will also be curating their own 'favourite Australian music' Spotify playlists, which fans can follow through the Australian Music Vault website.
Arts Centre Melbourne CEO Claire Spencer says, "At Arts Centre Melbourne we're thrilled to be partnering with a global leader who has such a strong commitment to Australian music. Our partnership with Spotify allows us to introduce a really exciting interactive element to the Australian Music Vault experience and I can't wait to create my very own playlist when we open!"
Spotify Australia's Managing Director Jane Huxley says, "The Australian Music Vault is a significant, important music initiative. Through this partnership, we are excited to celebrate Australia's rich musical heritage and create great interactive experiences for fans with local music at the forefront. "
Spotify is the world's largest and most successful music streaming service of its kind globally. With more than 140 million active users, and over 60 million paying subscribers across 61 markets, it has been largely credited with helping to restore growth to the global music market.
Arts Centre Melbourne is a fitting home for the Australian Music Vault. In addition to being the busiest performing arts centre in the country, it is also home to an extensive Australian music collection and best-practice curatorial, collection management and programming experience.
The music collection is part of Arts Centre Melbourne's Australian Performing Arts Collection, the nation's leading specialist collection documenting Australia's circus, dance, music, opera and theatre heritage. Established in 1975 and now formally recognised as a State collection, it consists of over 600,000 items including costumes, designs, programs, photographs, posters, personal memorabilia and archival material.
For more information about Arts Centre Melbourne visit artscentremelbourne.com.au or phone 1300 182 183. Become a fan of Arts Centre Melbourne on Facebook or follow @artscentremelb on Twitter or @artscentremelbourne on Instagram.